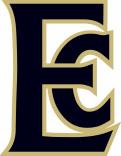 Hitting/Pitching Clinic Information
The East Central Community College Baseball Program again is offering a hitting and pitching clinic during Winter 2016 for players ages 6 -12. The Pitching Clinic will be held on Monday evenings from 6 to 7:15 p.m. The Hitting Clinic will be held from 6:15 to 8:15 p.m. each Thursday. The cost will be $100 for the Hitting Clinic and $75 for the Pitching Clinic. Participants can attend both clinics for $150. The deadline to sign up is Thursday, January 28th. Both camps were very successful last year and there are only a limited number of spaces available so early registration is encouraged. 
This clinic is being offered to assist players in preparations for the spring. Instruction will be provided by East Central coaches and players. 
Pitching Sessions will be divided between the Founders Gymnasium and the South Campus Gymnasium. Hitting Sessions will be held in the Indoor Practice Facility located in Founders' Gym. The indoor facility includes two full-length cages, an area for bunting, a pitching machine and several hitting stations. 
Players will be divided into groups and will participate in drills including Batting Practice, Tee Drills, Soft Toss, Wiffle Balls, Bunting Techniques and other hitting-related exercises. Pitchers will learn the fundamental steps of a delivery as well as throw a super- vised pen each week. They will also be instructed in other aspects such as arm care, pick moves and grips.
Check-In for Pitching Camp-February 1 • 5:45 p.m. • Founders Gymnasium 
Check-In for Hitting Camp-January 28 • 6 p.m. • Founders Gymnasium
WHAT TO BRING:
Baseball Helmet (If available) • Batting Gloves (If available) Baseball Bat • 
Tennis Shoes • Jacket or Sleeves
2016 Hitting/Pitching Clinic
Pricing Breakdown
Ages 6-12 • Hitting $100 • Pitching $75 • Both Clinics for $150 
(Includes Insurance and Camp T-Shirt)
(Pitching) Mondays: February 1, 8, 15, 22
(Hitting) Thursdays: January 28, February 4, 11, 18
Registration form should be printed and completed then mailed along with payment to:
ECCC Baseball
Attn: Jake Rowell
P.O. Box 129
Decatur, MS 39327
Click here for Registration Form.
---
Complete online form to reserve spot.
Note: Registration is incomplete until registration form is completed and payment are received by East Central Community College baseball office.
2016 Winter Camp Online Registration Form
The fields marked with * are required.