Art Club Statement of Purpose
The East Central Community College Art Club provides an environment where students can be supported and encouraged to progress as learners and embrace new ideas within the world of the academic arts. Through trips, art shows, sponsored events, and communicating with fellow students, members are exposed to a wide variety of social, cultural, and academic involvements. These opportunities provide experiences that expand their knowledge of art and life within the academic communities.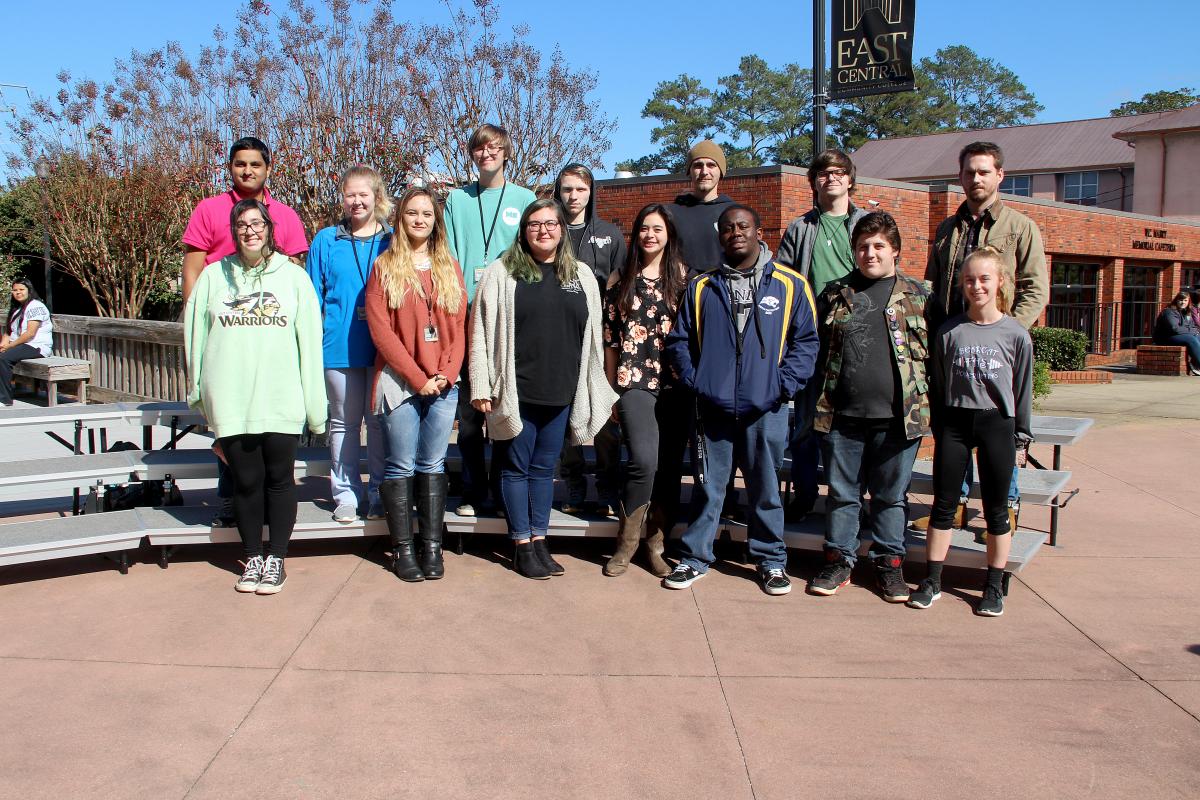 Front row, from left, are: Amber Self, Halley Brooks, Ellie Hall, Jaimee Poole, Quinton Miller, Joseph Griffin, and Keli Smith; second row, are: Vimal Patel, Haley Shuler, Blake McMillan, Sean Creasen, Joe Prine III, Eli Starns and Jeffrey Hodges, sponsor.