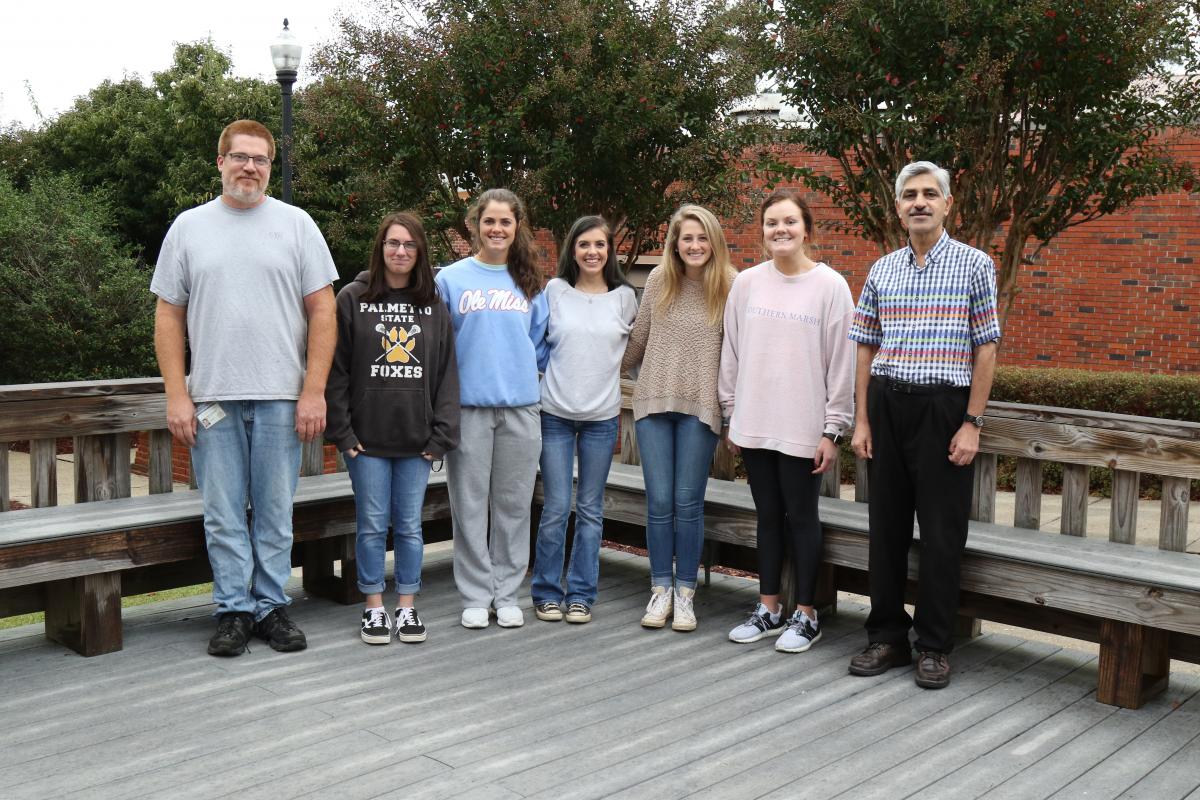 The East Central Community College Astronomy Club serves as an educational resource for the student body at East Central. We seek to promote astronomy as a hobby and increase the public awareness of light pollution issues.
The Astronomy Club hosts public viewings using the college's collection of binoculars and telescopes at our observing site at the north end of the Decatur campus. The Astronomy Club also meets during the day to discuss the latest astronomical discoveries, and to provide instruction related to theory of operation, maintenance, and repair of astronomical instruments.
Join us to see the rings of Saturn, craters on the moon moving into shadow, nearby nebulae and star clusters, and much more! For more information, and to get the latest meeting and viewing schedule, email gholekamp@eccc.edu.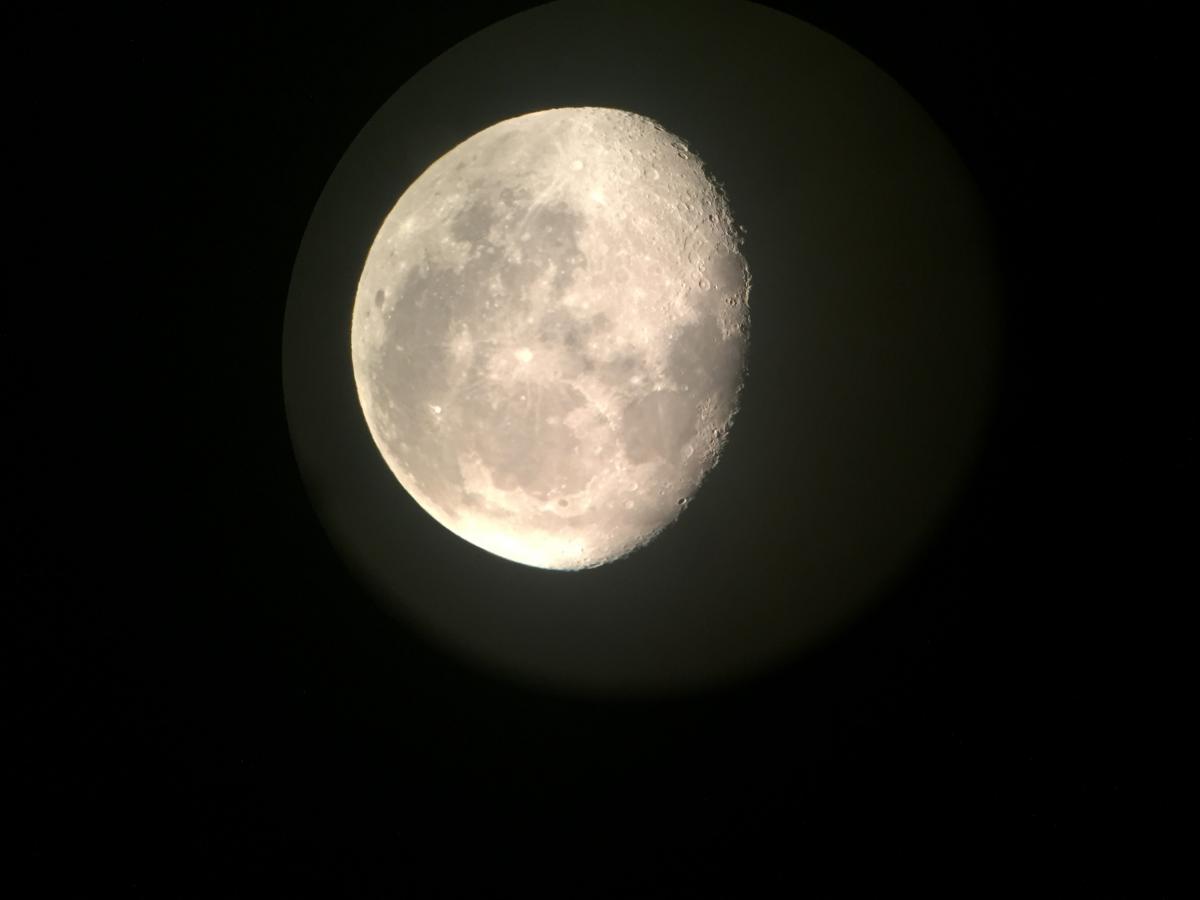 Astronomy club member Andrew Euyoque took this photo of the moon on Sept. 17, 2019, by holding his cell phone camera up to a telescope eyepiece.