Bon Appetit is a student organization at East Central Community College for students interested in the culinary arts. The group also includes honorary members from the Newton County 4H Club and a local Girl Scouts of America chapter.
The organization's members have many opportunities to showcase their skills. Club members have recently prepared food for such events as the Early Childhood Education Technology Halloween Party, the college's annual Fine Arts Christmas Spectacular, the Mississippi Association of Community and Junior Colleges' annual Legislative Luncheon, and the An Evening with C.S. Lewis performance held on campus.
Bon Appetit members also are active in service opportunities, donating more than $2,000 worth of equipment to the Louisville High School culinary program; providing clothes, bedding, towels, china, cookware and other items to two families who lost all their belongings in a fire; catering for numerous continuing education classes; and presenting special lectures on nutrition to various organizations.
Chef Barry Karrh, culinary instructor, serves as the club's sponsor. Students interested in joining Bon Appetit can contact Chef Karrh at 601-635-6252 or bkarrh@eccc.edu.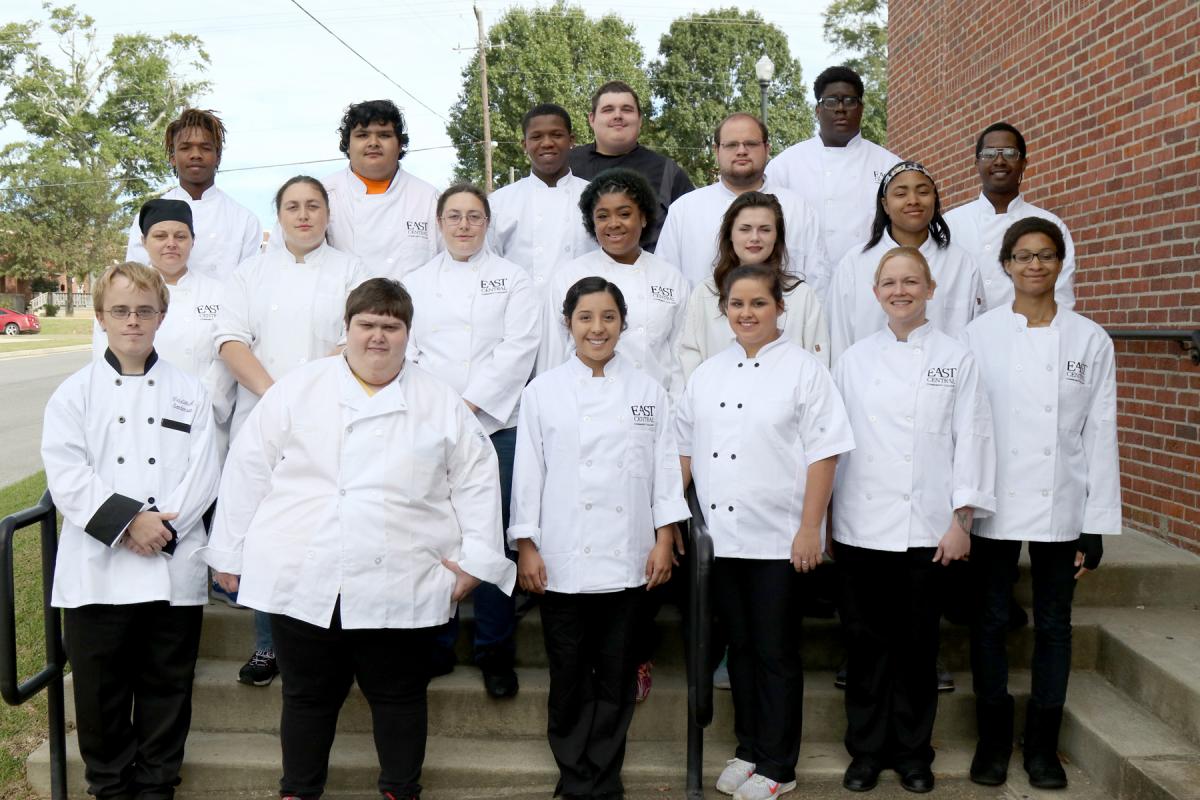 Current members of East Central Community College's Bon Appetit student organization are (front row, from left) Tristian Sanderson, Michael Wilkerson, Alice Keats, Grace Myers, Susan Little, and Alex McDonald; (second row, from left) Anna Elrod, Leanna Campbell, Brianna Campbell, Jarkayla Walker, Britney Patton, and Deaja Gates; (third row, from left) Terrell Johnson, Octavio Hernandez, Zack Turner, Chris Alexander, and Tyas Frazier; and (fourth row, from left), D.J. Baxter and Jaden Gibson.
Culinary Arts Technology
While Bon Appetit is for any student interested in the culinary arts, the college's Culinary Arts Technology was recently ranked as the No.3 among all such programs in the state of Mississippi by Best Choice Schools. Read more on that honor at: ECCC's Culinary Arts No. 3 in Mississippi.
For more information on the academic program, visit Culinary Arts Technology.
Photo Gallery
Visit our Photo Gallery.