Bon Appetit is a student community service organization at East Central Community College for students interested food cultures from around the globe. Students showcase their skills by preparing and serving at various events for the campus community and local organizations: Decatur Women's Progressive Club, Newton County 4H Club, Union & Collinsville Boy Scouts of America, and Newton Girl Scouts of America, among others
Bon Appetit sponsors the Louisville Winston and the Newton City Culinary Arts programs and aids in fundraising and donations to maintain their equipment. Students annually raise materials, supplies, and donations for the community kitchens and outreach organizations in the college's five counties, including: paper goods, canned goods, non-perishables, clothes, bedding, towels, dinnerware, cookware, and more to help families in need. Inservice presentations are also offered on catering, etiquette, food cultures, nutrition, and requested topics.
Chef Barry Karrh, culinary instructor, serves as the club's sponsor. Students interested in joining Bon Appetit can contact Chef Karrh at 601-635-6252 or bkarrh@eccc.edu.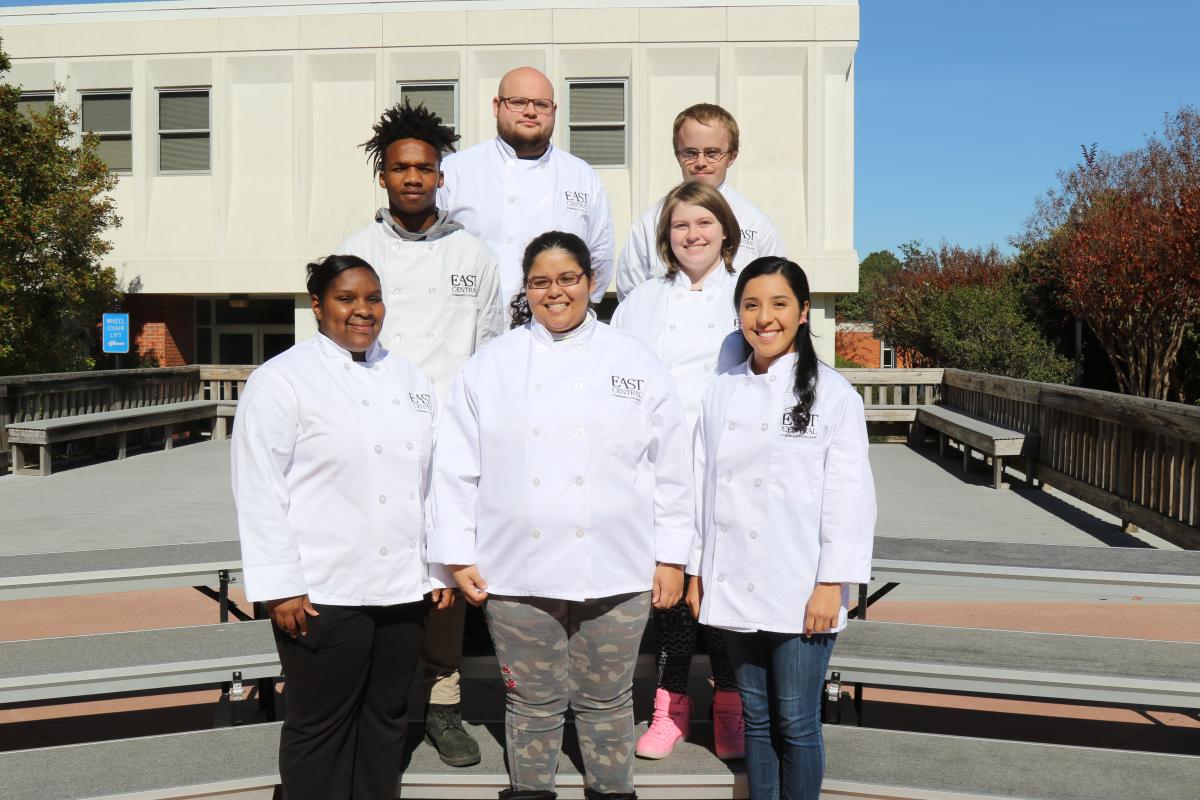 East Central's Culinary Arts Technology program was recently ranked as the No.3 among all such programs in the state of Mississippi by Best Choice Schools. Read more on that honor at: ECCC's Culinary Arts No. 3 in Mississippi. For more information on the academic program, visit Culinary Arts Technology or email bkarrh@eccc.edu.
Photo Gallery
Visit our Photo Gallery.