DECA is a national organization for students interested in careers in marketing, finance, hospitality, and management in high schools and colleges around the world. More than 10 million students have participated in DECA since its founding in 1946.
There are currently more than 15,000 members of DECA at 275 colleges and universities. East Central Community College established its Delta Epsilon Chi chapter of DECA in 2009.
Delta Epsilon Chi sponsors are:
Wanda Hurley, economics/business administration instructor and chair of the Social Science, Business, and Education Division, 601-635-6274 or whurley@eccc.edu.
Ruth Gregory, accounting/business instructor, 601-635-6276 or rgregory@eccc.edu.
Barry Karrh, culinary instructor, 601-635-6252 or bkarrh@eccc.edu.
For more information on DECA, visit www.deca.org.
---
Collegiate DECA's education conferences are an important part of the year, integrating knowledge and skills learned in the classroom into real world experiences. Collegiate DECA provides its members opportunities for both personal and professional growth through leadership development, community involvement, and competitive events. The conferences help provide members unique access to internships, scholarships, and professional networking.
ENGAGE is an exciting professional development experience. Through networking opportunities, career development seminars, and in-depth industry tours, ENGAGE attendees will leave feeling confident and ready to conquer their career goals, whatever they may be!
LEADERSHIP CONFERENECES offer developmental conferences in business etiquette, behavior, and skill attainment. Contact your association advisor to learn about the leadership opportunities for your chapter.
CAREER DEVELOPMENT CONFERENCES provide a venue for DECA's Competitive Events Program as well as additional career and leadership development programs. Many chartered associations host their own CDCs to determine which members earn the right to represent them at the International Career Development Conference.
Collegiate DECA's Competitive Events Program allows students to put their experience, skills, and knowledge to the test while representing their college or university. Students compete for top international honors in one of 25 different competitions. Collegiate DECA competitive events recognize student achievement, provide opportunities for traveling to conferences, and networking with peers. The Collegiate DECA Competitive Events Program is recognized for helping to prepare students for their professional careers. Students are judged by business and industry professionals in all Collegiate DECA competitive events.
Learn more about DECA's Competitive Events Program and choose an event that matches your career interests and strengths by visiting www.deca.org/college-programs.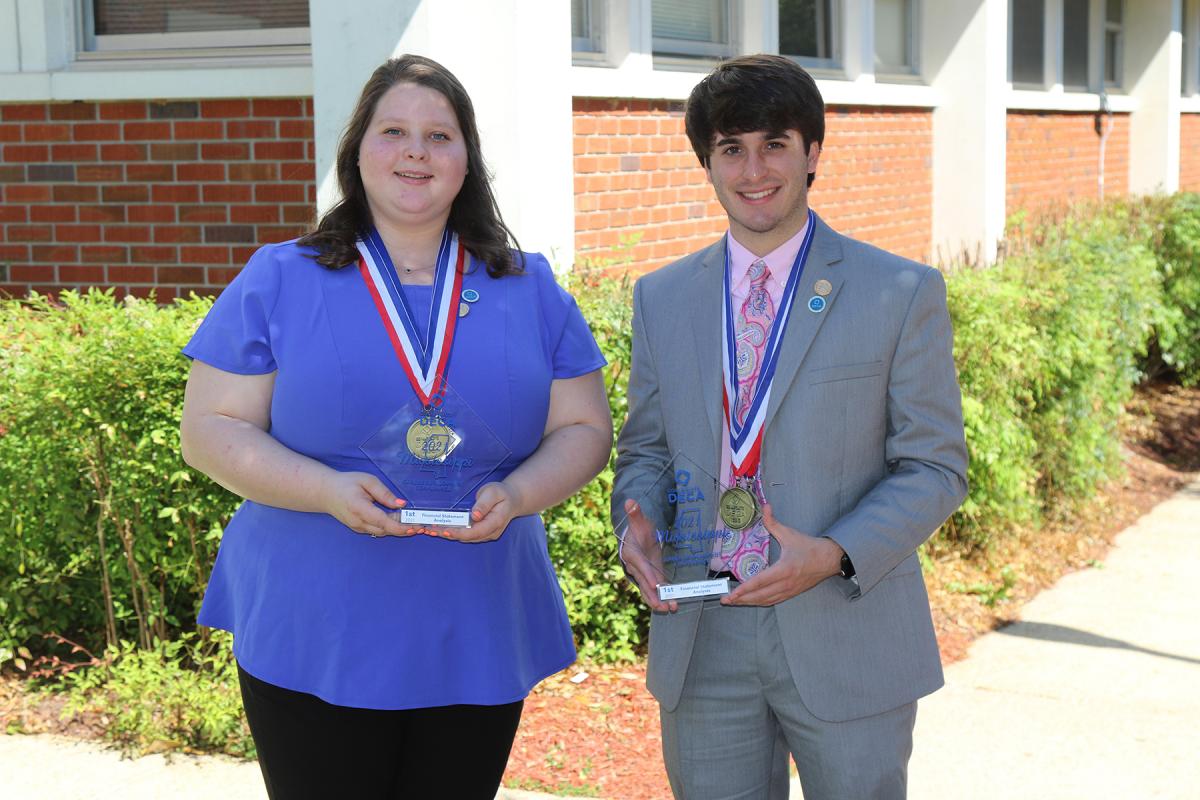 East Central Community College students Sophie Wilkerson of Pulaski (left) and Connor Boggan of Hickory, received 6th place honors in the Financial Analysis Statement category of the 2021 International Collegiate DECA (Distributive Education Clubs of America) competition held virtually. They advanced to the national competition after placing first in the Mississippi state competition. This is the first time an ECCC team advanced and placed at international competition.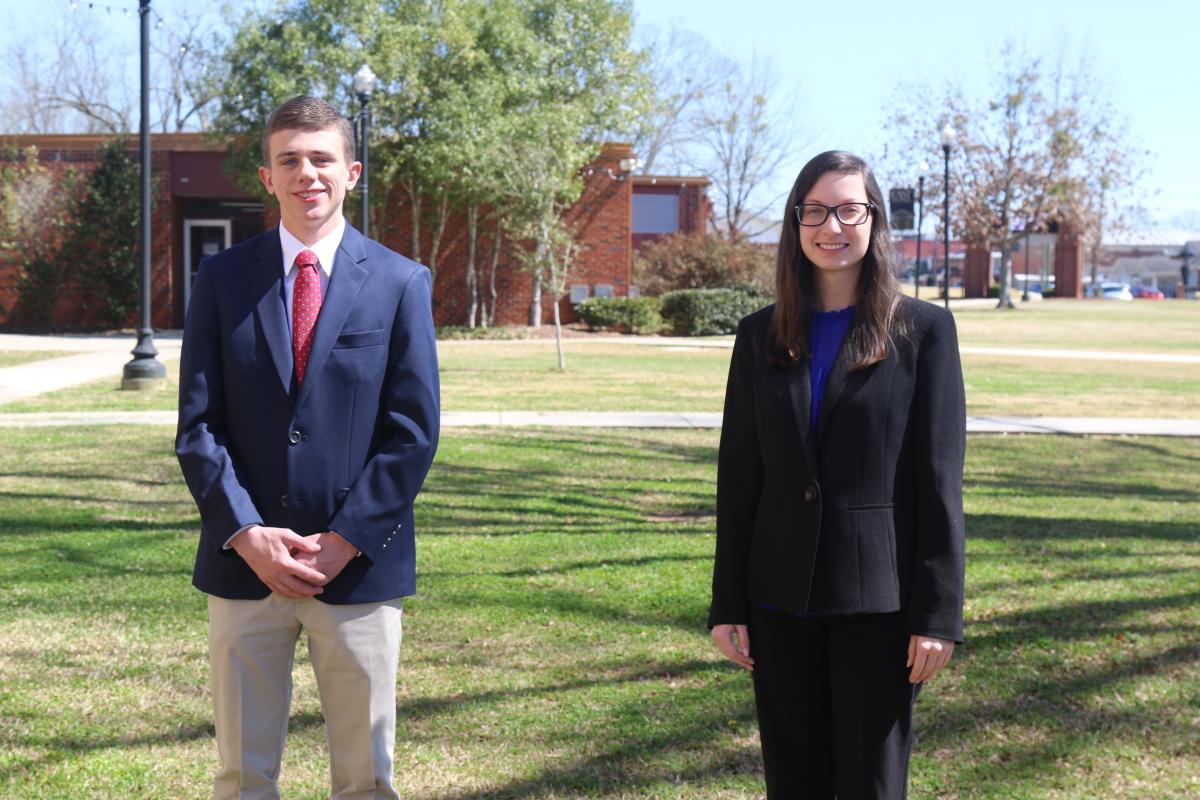 ECCC students Brian Pace (left) and Alison Watson, both of Collinsville, received first place honors in the Business Ethics category of the 2021 Mississippi DECA competition held virtually.