DECA is a national organization for students interested in careers in marketing, finance, hospitality, and management in high schools and colleges around the world. More than 10 million students have participated in DECA since its founding in 1946.
There are currently more than 15,000 members of DECA at 275 colleges and universities. East Central Community College established its Delta Epsilon Chi chapter of DECA in 2009.
Delta Epsilon Chi sponsors are:
Wanda Hurley, economics/business administration instructor and chair of the Social Science, Business, and Education Division, 601-635-6274 or whurley@eccc.edu.
Ruth Gregory, accounting/business instructor, 601-635-6276 or rgregory@eccc.edu.
Barry Karrh, culinary instructor, 601-635-6252 or bkarrh@eccc.edu.
For more information on DECA, visit www.deca.org.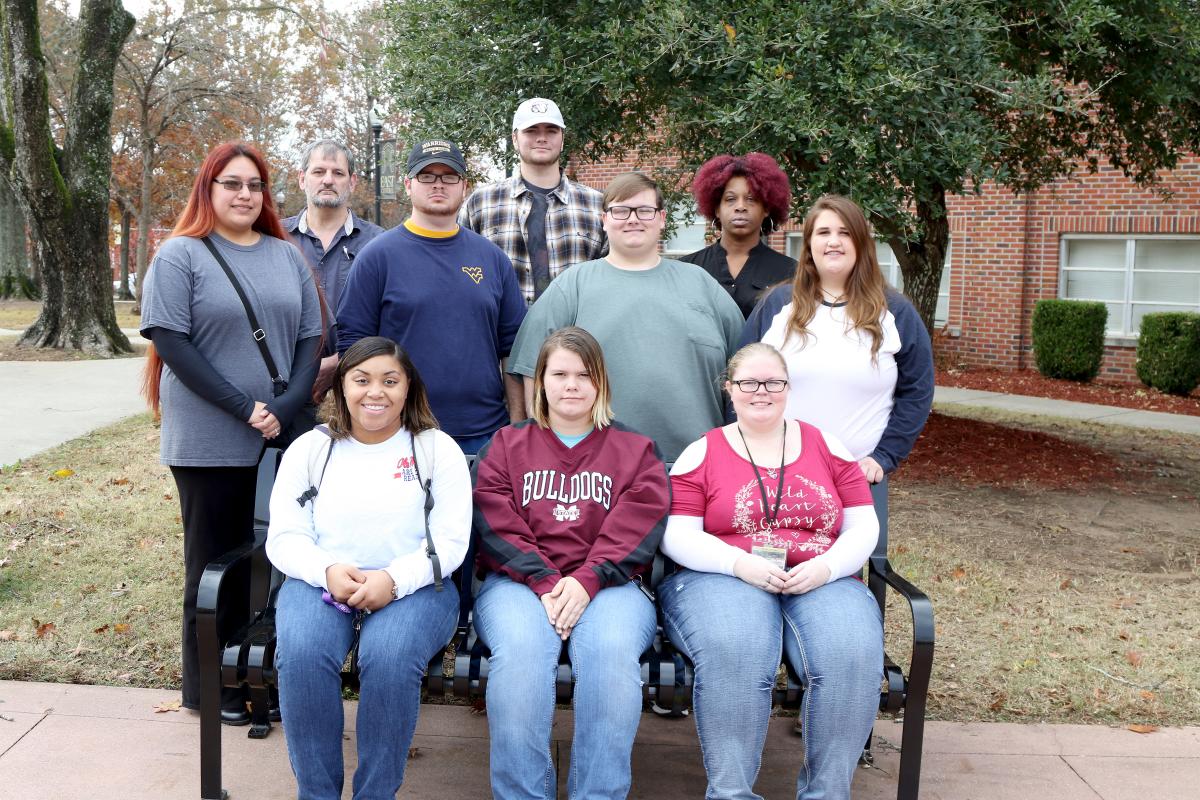 Current members of East Central Community College's DECA student organization are (front row, from left) Hannah Bennett of Philadelphia, Amber Rogers of Columbus, and Kimberly Smith of Philadelphia; (second row, from left) Martika Anderson of Philadelphia, Austin Rowell of Carthage, Peyton Foreman of Little Rock, and Natalia Hawks of Decatur; and (back row, from left) Ray Farlow of Union, Alex Moore of Little Rock, and Belinda Patton of Decatur.