October 17, 2017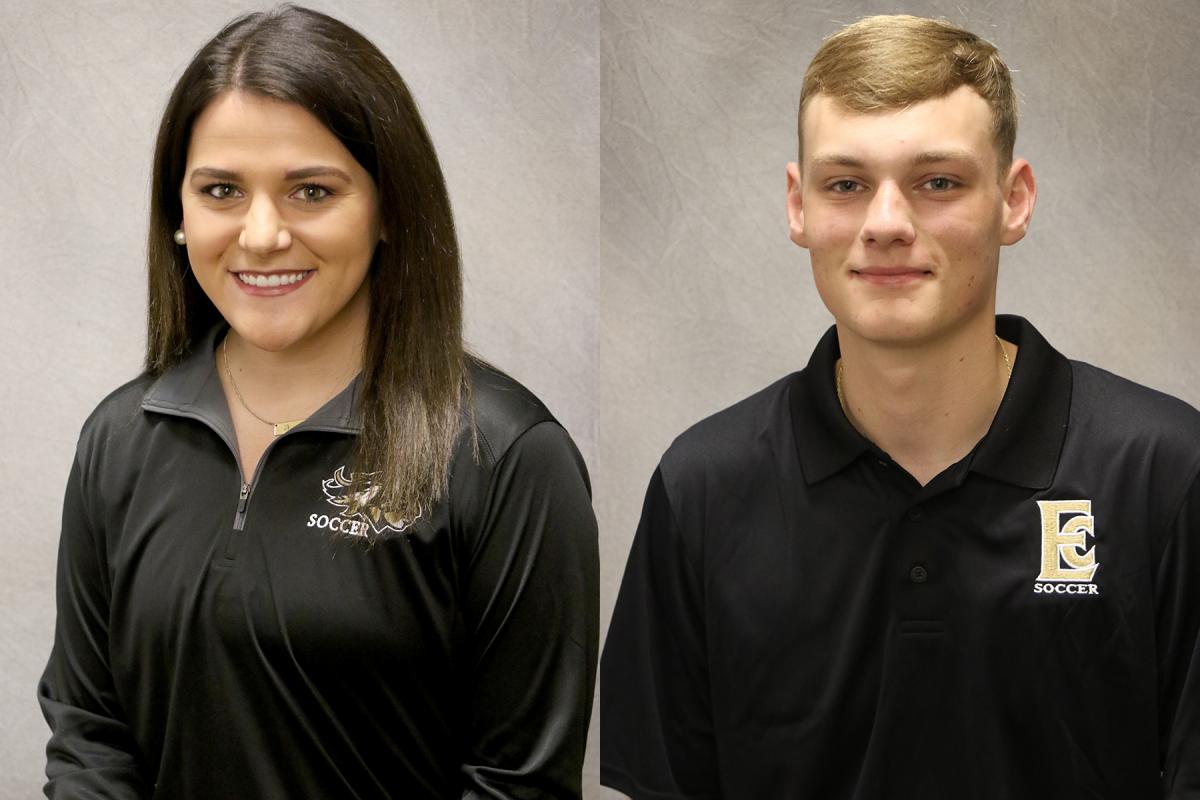 Ashley Langham and Dylan Shoemaker
Ashley Langham and Dylan Shoemaker have been named the Mississippi Association of Community and Junior Colleges Women's Soccer Offensive Player of the Week and Men's Soccer Goalkeeper of the Week, respectively, for the week of Oct. 9-Oct. 15, 2017.
Langham, a sophomore midfielder from Florence, helped East Central go 2-0 during the week with five goals and one assist. She knocked in the game winner with one second left in the first overtime in a 1-0 win at Northwest Mississippi Community College on Oct. 11 in Senatobia. She then tallied four goals and an assist in a 10-0 home win over Hinds on Oct. 13.
Shoemaker, a freshman from Forest, continues to shine in his first year playing goalkeeper. He played 180 minutes last week and allowed only two goals with eight saves in a 3-2 win at Northwest and a 4-0 shutout at home against Hinds. He now has six shutouts on the season.
Shoemaker also won the award for the week of Sept. 25-Oct. 1.
The East Central men clinched the MACJC North Division title with the win over Hinds. The Warriors will compete in the MACJC/NJCAA Region 23 Tournament Semifinals on Saturday, Oct. 28, at the Holmes Community College campus in Ridgeland.
The Warriors are 9-5-1 overall and 5-2-1 in league play. The East Central women are 5-4-2 overall and 3-4-1 in the league.
The East Central men have completed regular season play and will host their annual Alumni Game at 6 p.m. on Friday, Oct. 20, on campus. The ECCC women will play at Southwest Mississippi Community College in Summit at 3 p.m. on Friday, Oct. 20.