November 28, 2017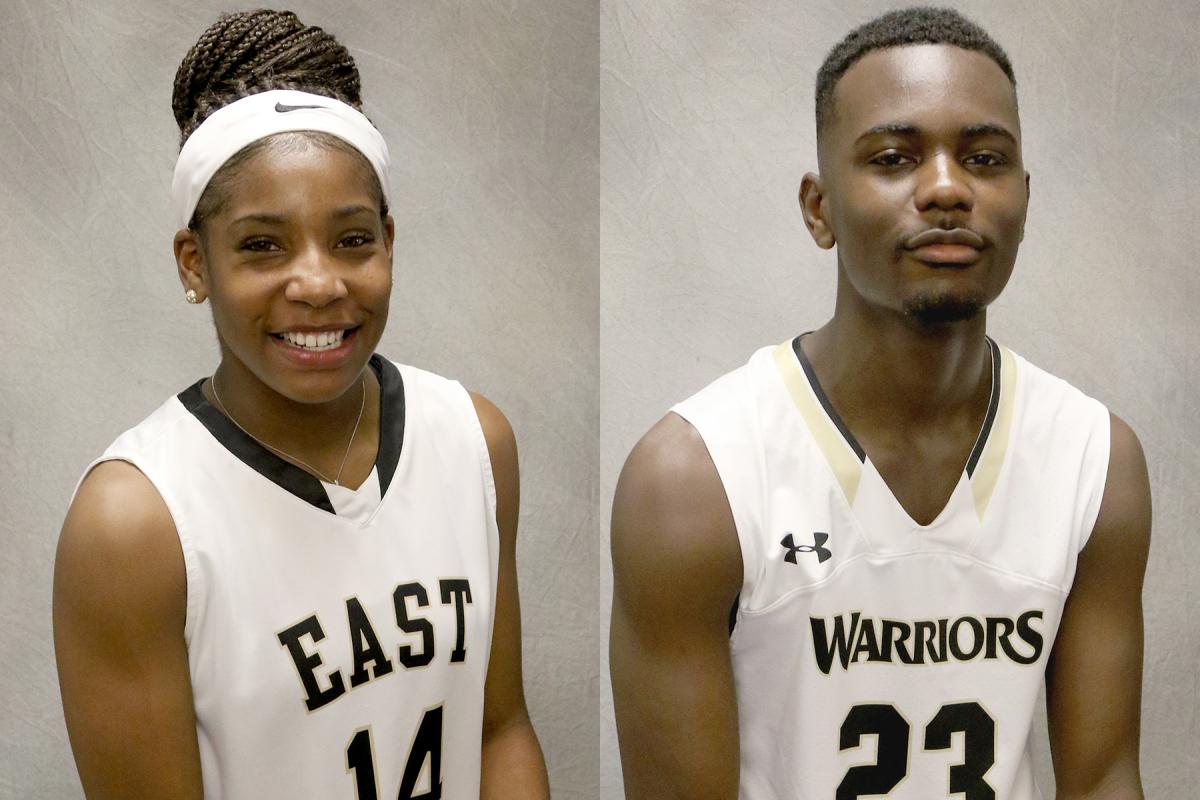 East Central Community College freshman basketball players Roti Ware and Diamond Wraggs have been named the Mississippi Association of Community and Junior Colleges' Men's and Women's Basketball Players of the Week, respectively, for their play the week of Nov. 20-26, 2017.
The weekly honors are voted on by the sports information directors at the MACJC's 15 basketball playing community and junior colleges.
Ware, who prepped at Morton High School, helped lead the Warriors to a pair of wins in the EC Classic held Nov. 20-21 in Brackeen-Wood Gym in Decatur.
In the opening game of the tournament, Ware poured in a career-high 28 points in a 106-85 win over Faith Prep Academy (West Memphis, Ark.). In that game, he shot 10 of 14 from the floor including 5 of 9 from beyond the three-point line. Ware also had three rebounds, three assists, and two steals.
He followed that performance the next night with 24 points, seven rebounds, three assists and two steals in an 87-83 overtime win over Mississippi Delta Community College.
Ware was a perfect 8 for 8 from the free throw line in the two contests and shot 60 percent from the floor.
The Warriors are now 4-3 on the season.
Wraggs, a product of Louisville High School, helped with Lady Warriors remain undefeated at 6-0 with two wins in the EC Classic.
In the opening night 87-53 win over Southern University-Shreveport, Wraggs had 22 points and 11 rebounds. She also dished out three assists and had two steals. The next night she scored 19 points and pulled down another nine rebounds in an 84-53 win over Lawson State Community College (Birmingham, Ala.) to go along with four assists and three steals.
For the tournament, Wraggs shot 60 percent from the floor.
The ECCC Warriors and Lady Warriors open MACJC South Division play on Monday, Dec. 4, when they host Southwest Mississippi Community College in Brackeen-Wood Gym. The women play at 5:30 p.m. and the men will tipoff at 7:30 p.m.
All home basketball games can be heard on WKOZ Cruisin 98.3 or via audio stream and live stream video at www.eccc.edu/eccc-media.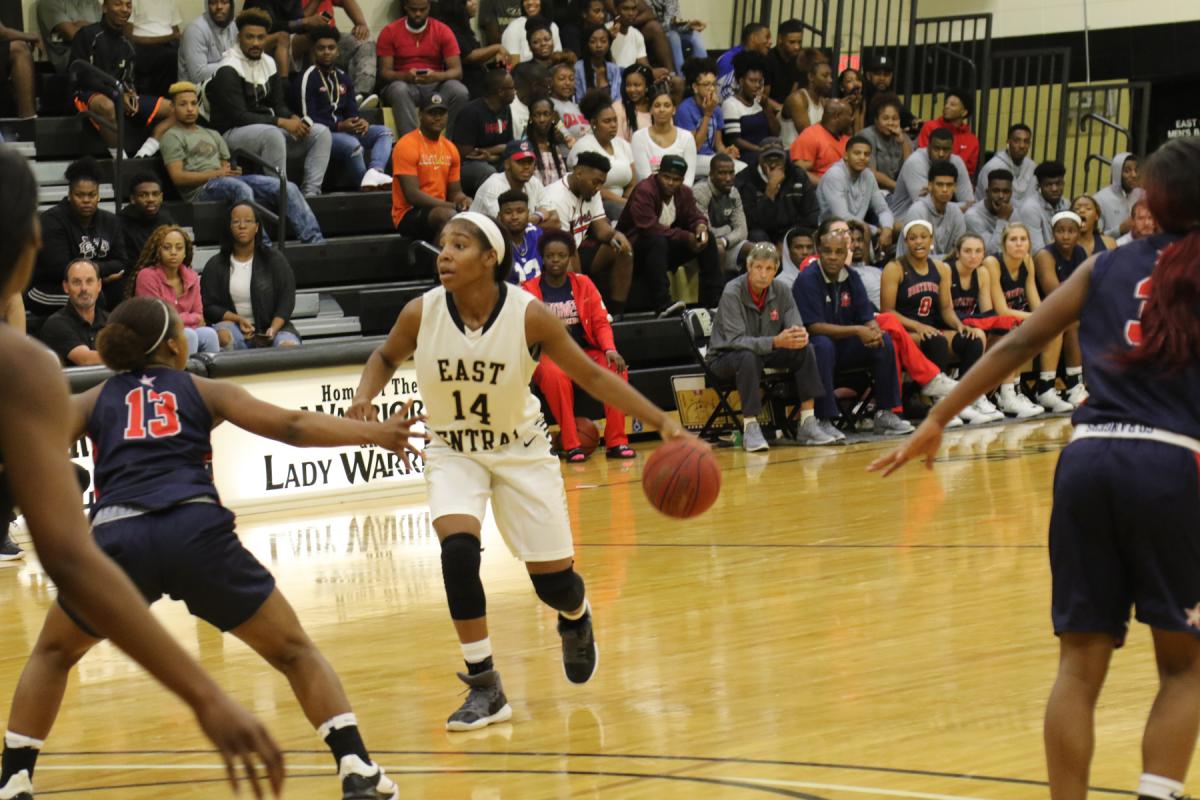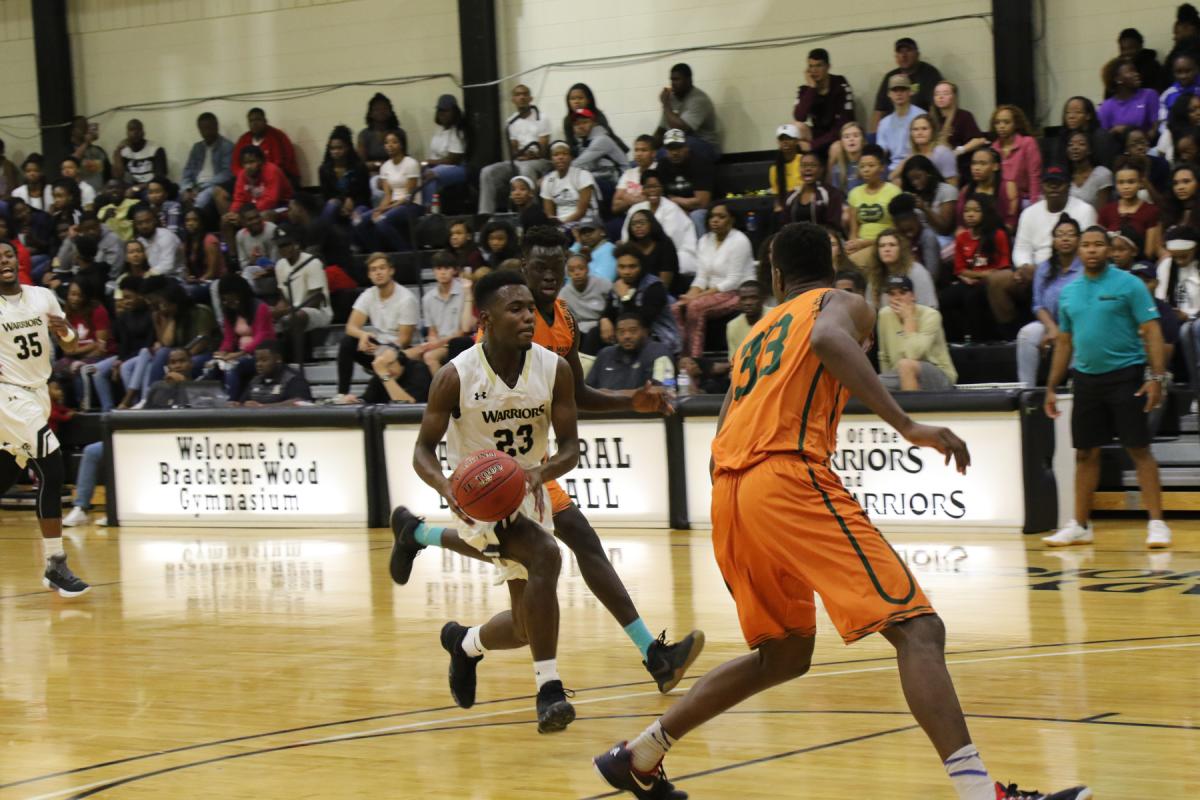 (Left Photo) ECCC's Diamond Wraggs (No. 14) attacks the defense against Northwest Mississippi Community College on Nov. 6. (Right Photo) East Central's Roti Ware (No. 23) drives the lane against Taylor Made Academy on Nov. 6.