January 31, 2018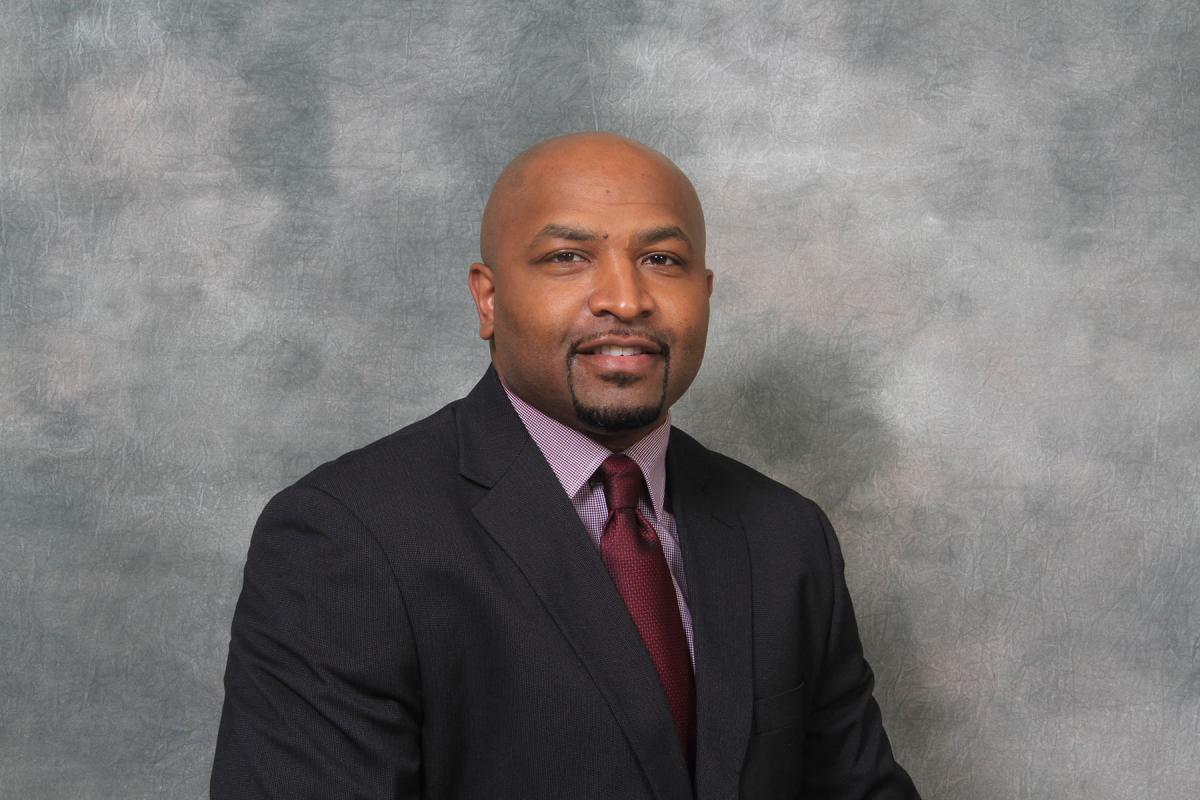 Former Northwest Mississippi Community College and Ole Miss basketball standout and current Holmes Community College women's assistant coach LaTaryl Williams is the new head women's basketball coach at East Central Community College in Decatur.
Williams will assume his duties following the conclusion of the current Holmes season. He takes over a women's program that has qualified for National Junior College Athletic Association Region 23 play in each of the past three seasons, including a Mississippi Association of Community and Junior Colleges State Championship in the 2015-16 season.
He will replace head men's basketball coach Robert Thompson, who is coaching both the ECCC men's and women's teams during the 2017-18 season.
"We are excited to welcome LaTaryl Williams to the East Central family," said ECCC President Dr. Billy Stewart. "After meeting with Coach Williams during the interview process, I believe he will exemplify the 'EC Way—Excellence with Class' as he leads our Lady Warrior basketball team. His experience playing basketball at the community college, university, and professional levels, as well as his experience serving as an assistant coach at Holmes Community College, will be invaluable as he begins his career as a head coach. I look forward to his leadership of our program."
Williams is currently in his sixth season as assistant coach for the women's program at Holmes Community College in Goodman, where he has helped lead the Lady Bulldogs to postseason appearances the past three seasons, including the semifinals of the 2016 NJCAA Region 23 Tournament.
"First and foremost, I would like to thank God for this awesome opportunity," said Williams. "Once I decided to get into coaching, being a head coach on the collegiate level was my ultimate goal. Secondly, I would like to thank Dr. Billy Stewart and Athletics Director Chris Harris for believing in me and my ability to lead this storied program. Their support of the athletics programs at East Central played a major part in me accepting this position. I look forward to working with them to continue the success of the East Central women's basketball program.
"Lastly, I would like to thank the faculty and staff at Holmes Community College. It has been an amazing six years and I've met some great people there. I would like to especially thank Coach Jamilah Andrews for giving me an opportunity to work as her assistant coach. The experience I've gained while working under her tutelage has given me a tremendous amount of confidence to lead the Lady Warriors. I want to ensure the alumni and fans of East Central that we're going to work hard, compete, and do it all the EC Way, and that is with Excellence and Class."
A native of Oxford, Williams was a standout player for Oxford High School, averaging 23 points, nine rebounds and four steals per game as a senior and earning All-State honors from The (Jackson) Clarion-Ledger and the Class 4A North Most Valuable Player award from The Daily Journal in Tupelo. He also was the Most Valuable Defensive Player of the 1996 Mississippi High School All-Star Game.
He played two seasons for Northwest Mississippi Community College in Senatobia, before signing with the University of Mississippi. He helped lead Northwest to a 57-11 record over two years and an appearance in the 1998 NJCAA Final Four in Hutchinson, Kan., while earning MACJC All-State and NJCAA All-Region 23 and All-Tournament honors.
At Ole Miss, he was on the first Rebel basketball team to ever win an NCAA Tournament game in 1999 and on the 2000 team that played in the National Invitational Tournament.
Williams played professionally in South America and Europe for a decade before suffering a career-ending knee injury while playing for the Leicester Riders in the United Kingdom. While in the United Kingdom, he was an assistant coach for one season for the Leicester Riders and operated a Basketball Academy at Burleigh Community College in Loughborough for nearly four years.
He was named assistant women's basketball coach at Holmes in July 2012.
"Coach Williams brings to our coaching staff a wealth of recruiting experience in the state of Mississippi," said ECCC Athletics Director Chris Harris. "Having coached and recruited in the MACJC for the past six years will give Coach Williams the opportunity to come in and immediately begin recruiting quality student-athletes and building and sustaining a competitive women's basketball program."
Williams earned his bachelor's degree in Leisure and Sports Management from the University of Mississippi and his master's in Sports Coaching and Administration from the University of Northern Colorado.
Williams has a daughter, Lianna, who is seven.