April 3, 2017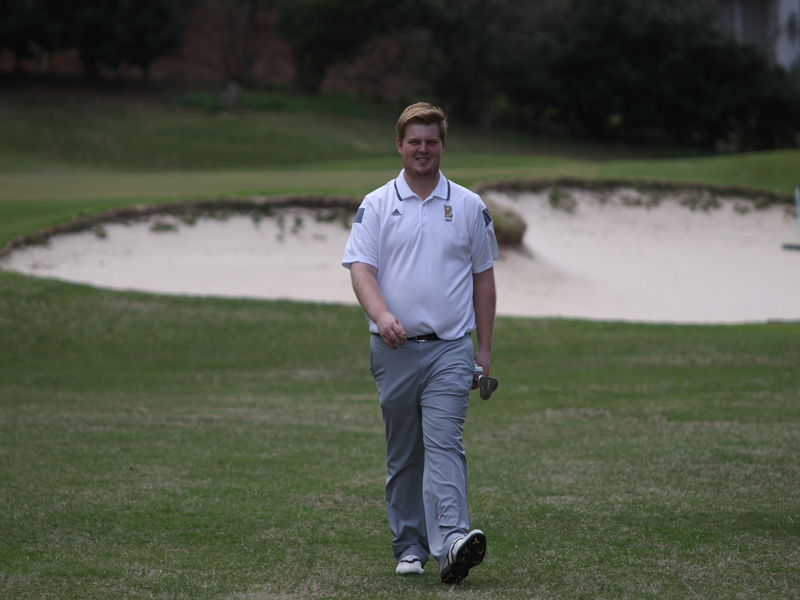 The East Central Community College golf team improved eight strokes and jumped two places in Sunday's final round of the Mississippi Association of Community and Junior Colleges' East Mississippi Invitational held at Lion Hills Golf Club in Columbus Saturday and Sunday, April 1-2.
The Warriors shot a team 319 on the first day of the two-day tournament, good enough for seventh place. East Central carded a 311 over the final round to finish in fifth place.
Freshman Matthew Perry, who prepped at Germantown High School, led the East Central golfers with a 36-hole, eight-over par 152 which put him in a tie for 11th place overall.
Other Warrior golfers who scored in the tournament were freshman Bailey Threlkeld from Choctawhatchee High School in Shalimar, Fla., who finished tied for 20th with a 156; freshman David Barry out of West Jones High School, who finished tied for 22nd with a 157; freshman Noah Parnell from Vancleave High School, who finished 41st with a 166; and sophomore Seth McCormick from Newton County Academy, who finished tied for 44th with a 170.
The Warriors will next compete April 9-10 at the MACJC State Championship at Wolf Hollow Golf Club in Wesson.