East Central Community College is Helping Put Mississippi Back to Work!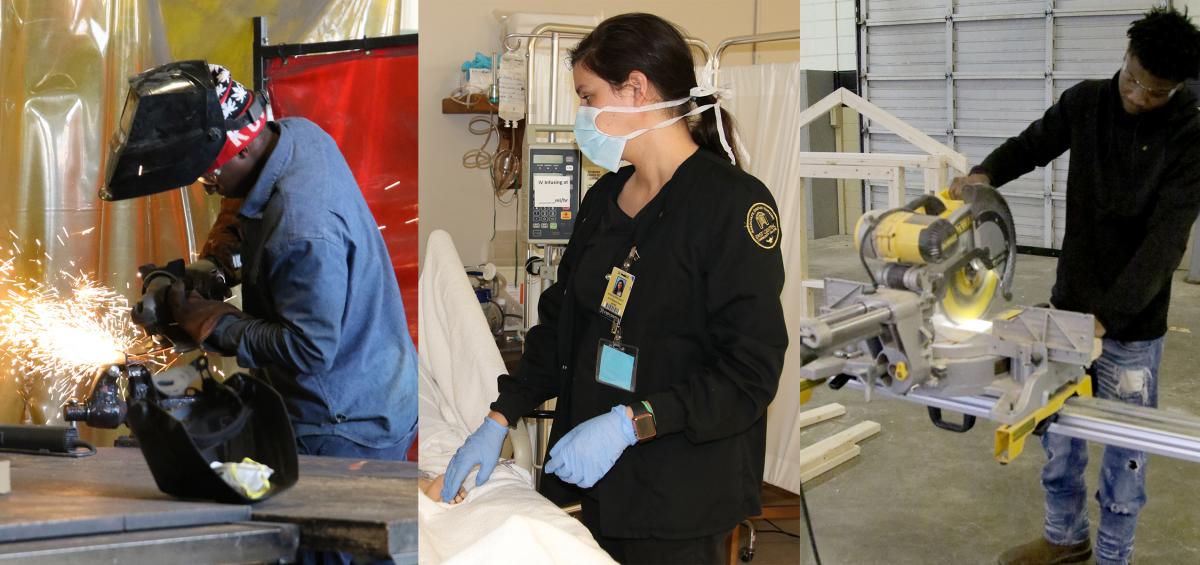 Lost your job or been displaced due to the COVID 19 Pandemic?
East Central Community College is committed to helping you gain the skills needed to quickly find a new job—quite possibly with better wages than before!
Through ReSkillMS, East Central Community College is offering short-term training on the main campus in Decatur and at the Louisville Career Advancement Center and Louisville Career and Technology Center in Louisville, at the Integrated Technologies Center in Choctaw, and at the Philadelphia/Neshoba Career-Technical Center and Old U.S. Motors Building in Philadelphia.
Training includes:
Basic Welding
Advanced Welding
Industrial Maintenance
Manufacturing Skills-Basic
Forklift Operation
Machine Shop
Construction Trades
Financial aid is available to qualified applicants!
For more information, contact the Workforce Development Center at 601-635-6429, or complete and submit the form below and we will contact you.
Find out more about ReSkillMS at www.ReSkillMS.com.