September 7, 2017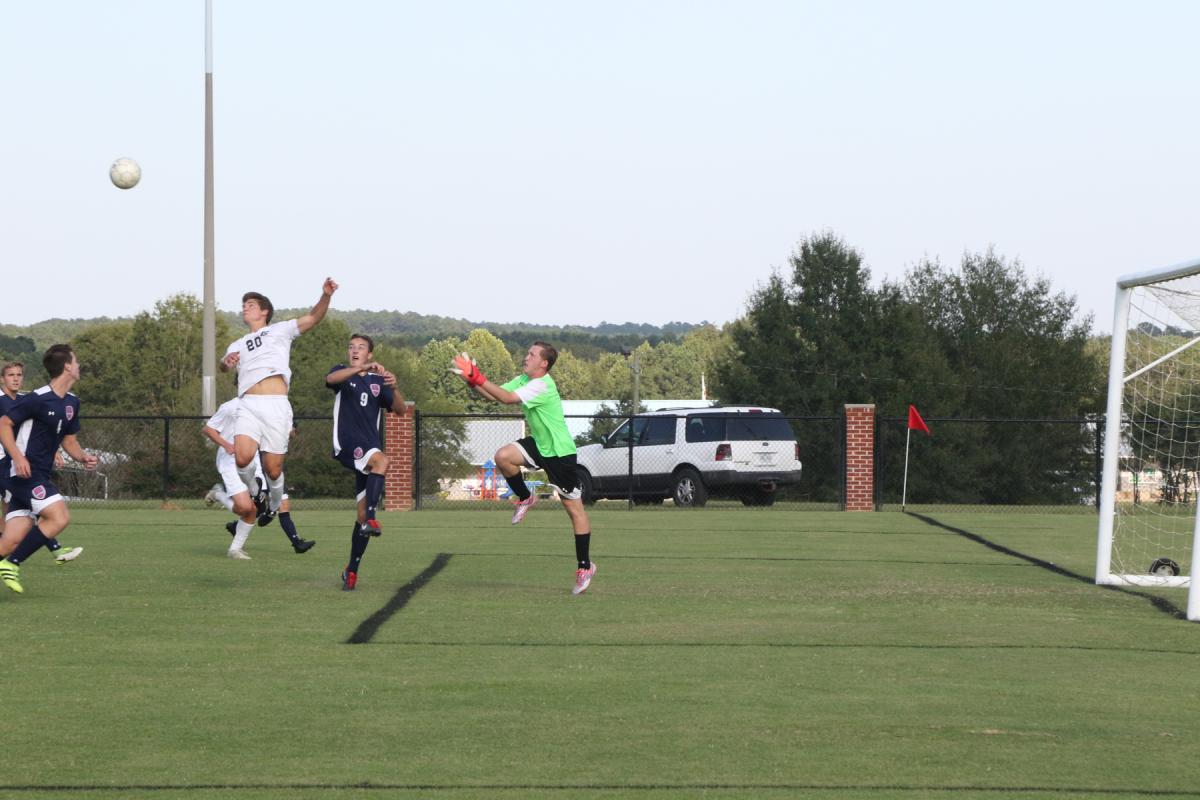 Tanner Lindsey (No. 20 in white) prepares to head in the first goal of the day for East Central in a 3-3 tie with Itawamba. The assist came off the foot of sophomore midfielder Jacob Thomas. (EC Photo)
The East Central Community College men's soccer team overcame a three-goal deficit to earn a 3-3 tie with Itawamba Community College Wednesday, Sept. 6, in a match that went two overtime periods.
In the opening match of the day, the East Central women lost a 1-0 second half lead in falling 2-1 to the visiting Itawamba Lady Indians.
The matches were played at the Soccer Complex on the ECCC campus in Decatur.
East Central trailed 3-0 to the Indians with less than three minutes to play in the first half when sophomore forward Tanner Lindsey scored off a long assist from sophomore midfielder Jacob Thomas to put the Warriors on the scoreboard. Lindsey and Thomas were teammates at Northwest Rankin.
Sophomore defender Tyler White out of Madison-Ridgeland Academy added a goal on a penalty kick early in the second half and sophomore wing Joseph Stewart got the equalizer off an assist by freshman midfielder Francisco Romero with about 15 minutes remaining. Stewart prepped at Callaway in Jackson and Romero at Ripley.
Neither team could score in the two overtime periods.
The Warriors are now 2-1-1 overall and 1-0-1 in MACJC North Division play. Itawamba is 2-2-1 and 1-0-1.
After a scoreless first half in the women's action, a penalty kick off the foot of sophomore defender Kaitlynn Summerlin of Florence early in the second half gave East Central a 1-0 lead over Itawamba.
The Lady Indians found the net for the equalizer a few minutes later and got the winning goal with about 10 minutes to play.
The loss dropped the East Central Lady Warriors to 1-2 overall and 0-2 in MACJC North Division play. The Itawamba Lady Indians improved to 3-2 overall and 2-0 in league play.
Both East Central teams are back in action Friday, Sept. 8, when they host Northwest Mississippi Community College at the Soccer Complex in Decatur. The women will play at 1 p.m. and the men to follow at 3 p.m.
East Central will then hit the road Tuesday, Sept. 12, to face Hinds Community College in Raymond at 5 p.m. and 7 p.m.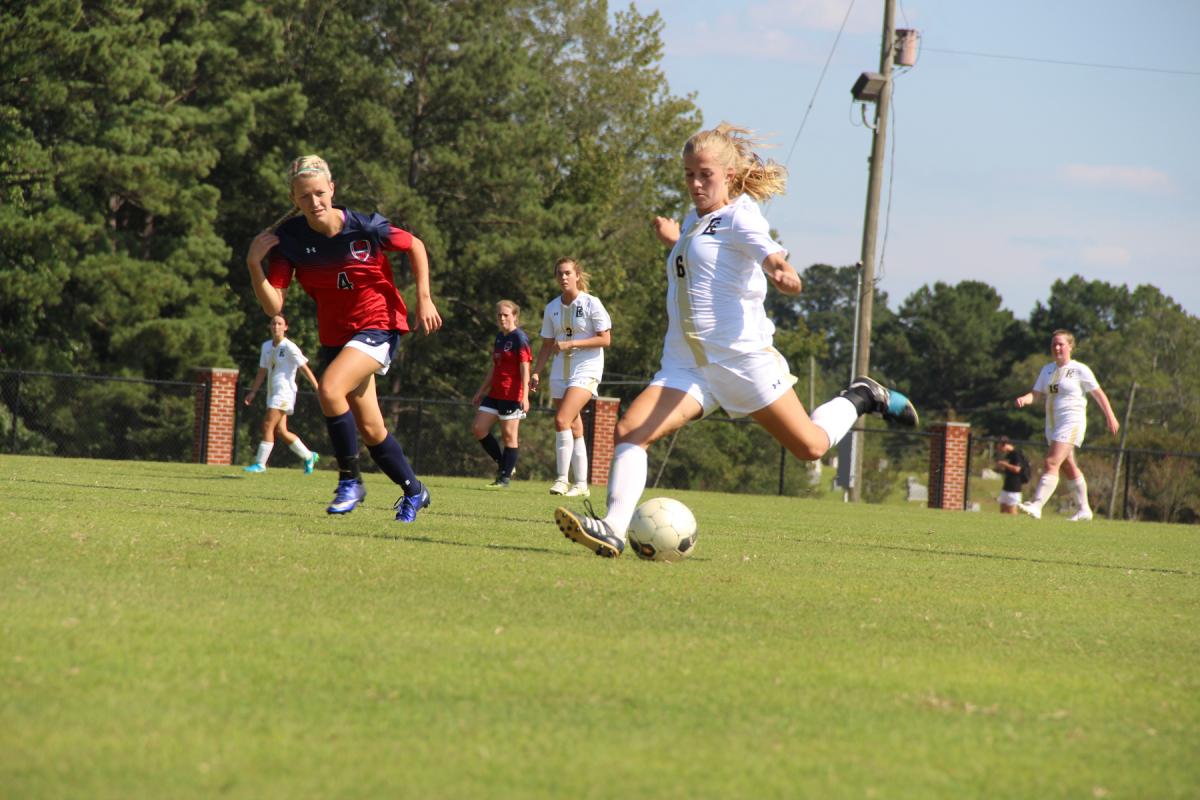 Sophomore midfielder Aubree Patterson of Richland pushes the ball upfield against Itawamba. (EC Photo)