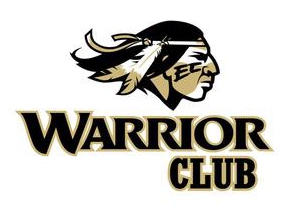 First organized in 1989 for the support of athletics, the Warrior Club has raised over $1.2 million in cash and in-kind contributions to help keep Warrior and Lady Warrior athletic teams competitive.  For calendar year 2015, the Warrior Club has raised over $80,000 in support of East Central athletic programs.  
Your involvement in the Warrior Club is very important to us.  Over the years the college has received support from you, our alumni and friends, and we want to say thank you.  We thank you for the difference you have made in the athletic facilities and equipment available to our athletes, and we want to engage you in the future of the college. 
For a description of the athletic needs of various sports, click on the brochure link.  All contributions to the Warrior Club are tax deductible when made payable to the East Central Community College Foundation, Inc.
Your Warrior Club membership dues help promote the athletic programs at the college.  Dues are established at the following levels:
| | |
| --- | --- |
| Super Chief | $1,000 or more |
| Chief | $500 |
| Super Brave | $250 |
| Brave | $100 |
| Young Brave | $50 |
| Papoose | $25 |
Contributions to the Warrior Club can be earmarked for a specific sport or for post-season tournaments.  For more information on how to join the Warrior Club click on the Warrior Club Brochure link below or contact the Foundation office at 601-635-6327.  You may also e-mail questions to ksimoneau@eccc.edu.    
To join the Warrior Club online visit our Estore.