2022-2023 Concert Choir/Vocè Auditions
Concert Choir Auditions
Friday, April 8, from 10 a.m. to Noon
Thursday, April 14, from 10 a.m. to Noon  
Friday, April 22, from 10 a.m. to Noon
*There will also be audition days the week before school starts in August, as well as the first two days of classes (August 15-16).
Vocè Auditions
Monday, August 15. Times to be announced. 
*In order to be considered for Vocè, students must audition and make choir first.
For questions, contact Lucus Orndorff at 601-635-6225 or lorndorff@eccc.edu.
About the Choir/Vocè
The East Central Community College Concert Choir is made up of music majors and non-music majors. The choir is an audition-only choir and consists of around 80 members.
Vocè is the college's vocal ensemble.
---
2021-22 Concert Choir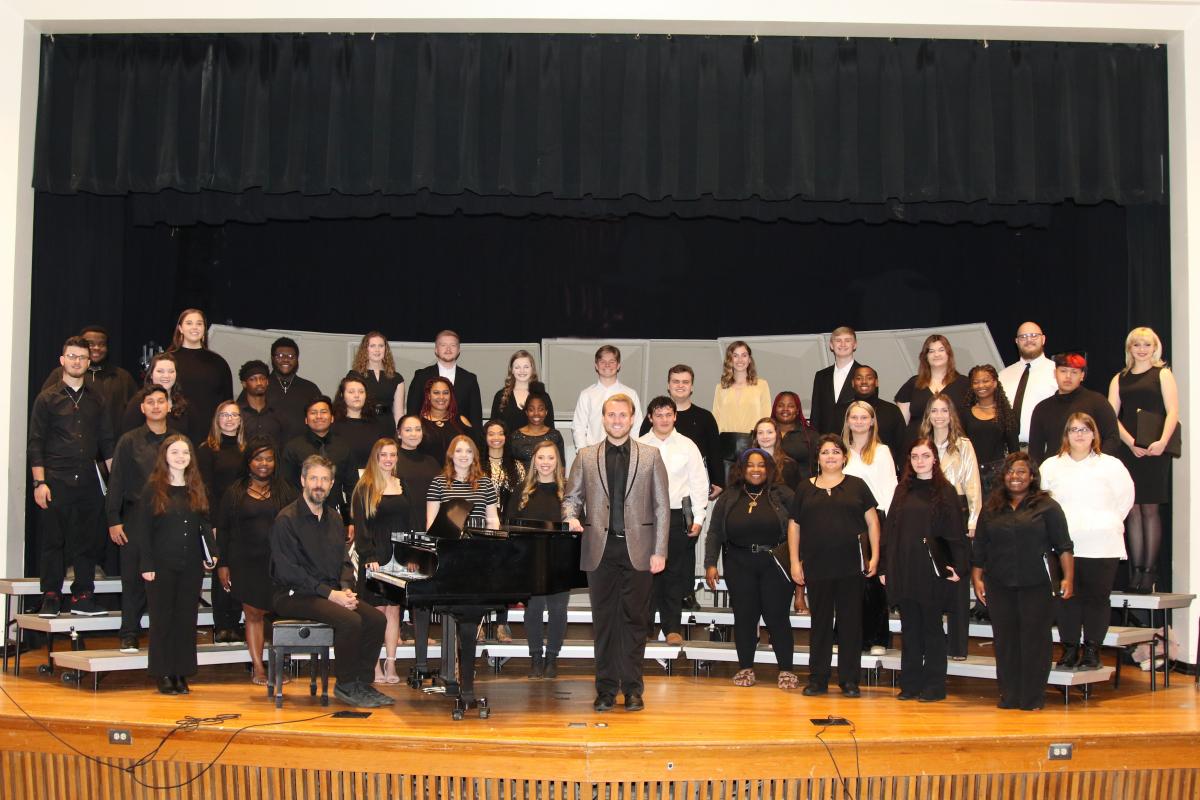 2021-22 Vocé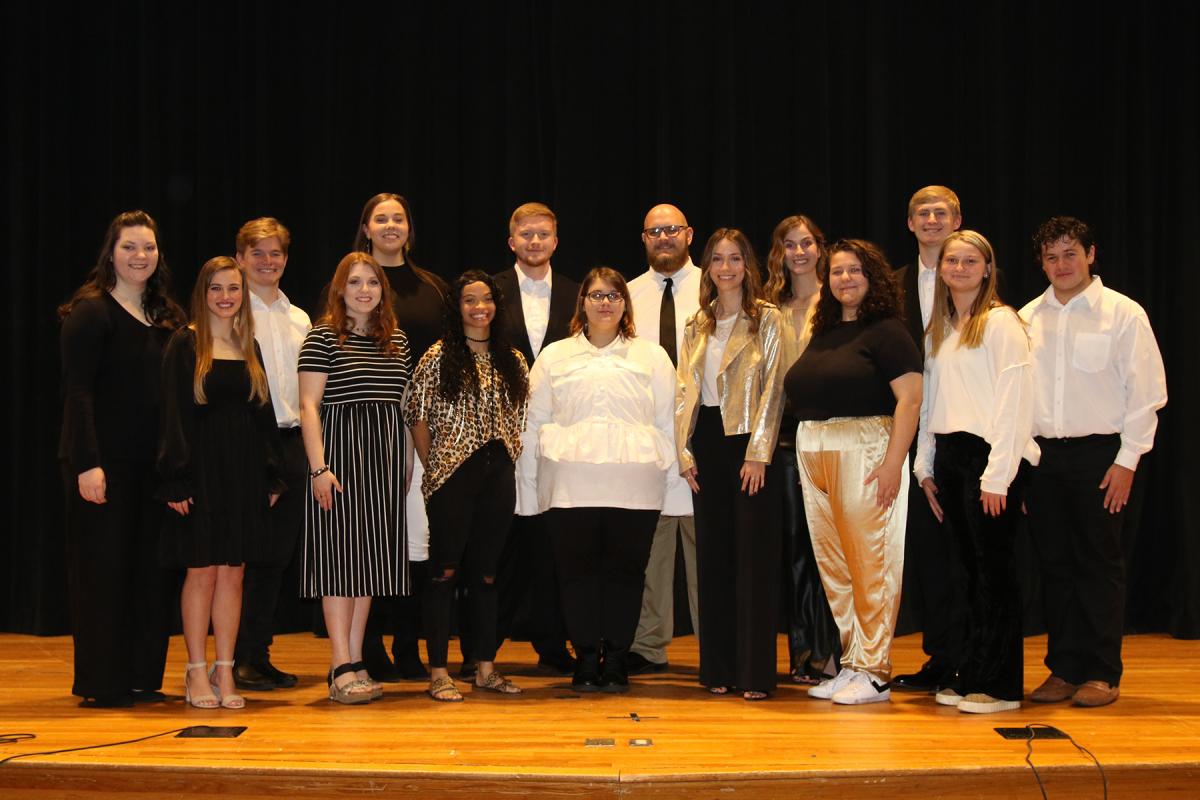 Scholarships
East Central Community College provides each Concert Choir member a half tuition scholarship for their musical excellence and stellar representation of the college. See the link below for information about audition requirements.
Rehearsals
Concert Choir is scheduled as a class and meets two times weekly on Mondays and Wednesdays at 2:25 p.m. Students receive a credit for the class as well as a scholarship.
For more information, contact:
Lucus Orndorff, Director
P.O. Box 129
Decatur, MS 39327
601-635-6225
1-877-462-3222
Email: lorndorff@eccc.edu