Audition Dates/Times for 2020-21
Wednesday, August 12
10 a.m. to 3 p.m. in 15 minute increments
Thursday, August 13
10 a.m. to 3 p.m. in 15 minute increments
Friday, August 14
9 a.m. to Noon in 15 minute increments
Monday, August 17
10 a.m. to Noon and 1 p.m. to 2 p.m. in 15 minute increments
Audition Procedure
Students sign-up for an audition time at the main entrance of Vickers Fine Arts Center
Students will enter with masks on into the right side of the auditorium to audition
Students will exit the left side of the auditorium when the audition is over
Students will exit the building through the main entrance
Choir Music Drop-Off
For students who need to drop-off choir music from last semester, there will be a drop-off box outside the building—or right inside the door depending on the weather. Students can start to return the music on Wednesday, August 12.
About the Choir/Vocè
The East Central Community College Concert Choir is made up of music majors and non-music majors. The choir is an audition only choir and consists of around 80 members.
Vocè is the college's vocal ensemble.
More Information
For questions or more information, contact Lucus Orndorff, choral instructor and choir director, at lorndorff@eccc.edu.
---
2019-20 Concert Choir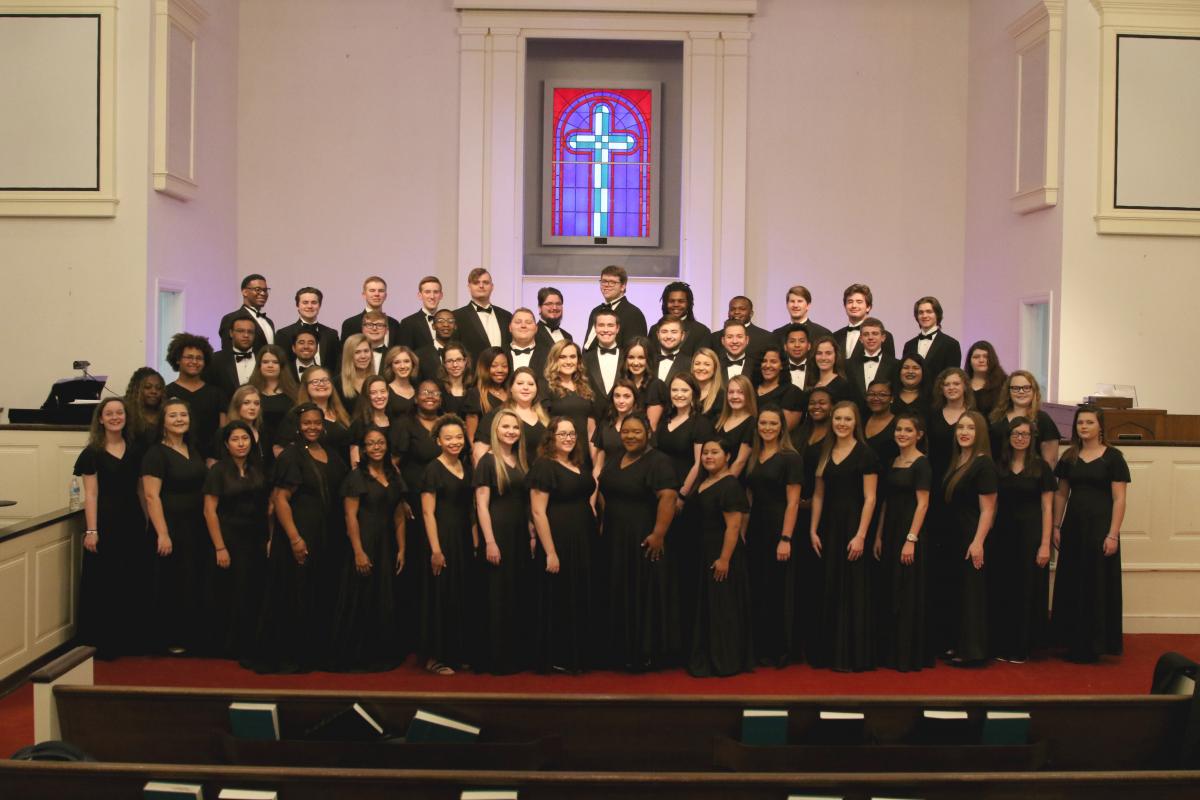 2019-20 Vocé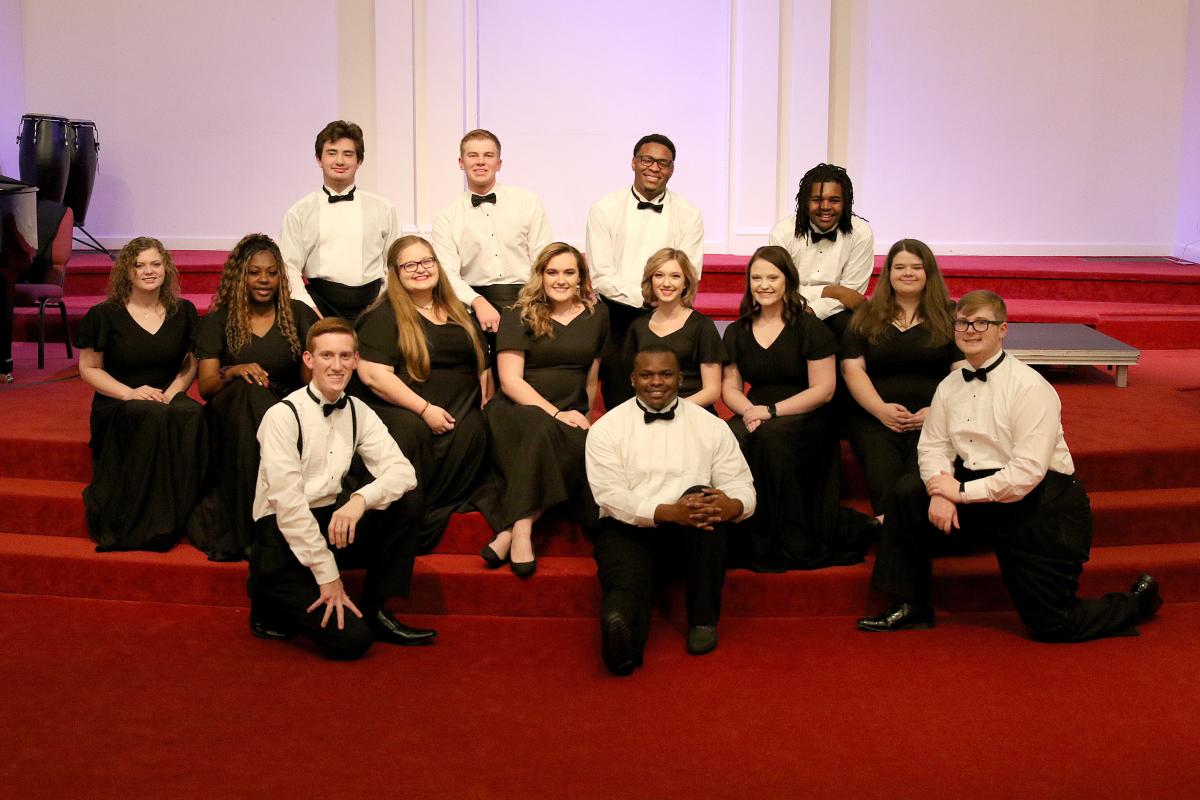 Scholarships
East Central Community College provides each Concert Choir member a half tuition scholarship for their musical excellence and stellar representation of the college. See the link below for information about audition requirements.
Rehearsals
Concert Choir is scheduled as a class and meets three times weekly on Mondays, Wednesdays and Fridays at 10 a.m. Students receive a credit for the class as well as a scholarship.
For more information, contact:
Lucus Orndorff, Director
P.O. Box 129
Decatur, MS 39327
601-635-6225
1-877-462-3222
Email: lorndorff@eccc.edu