The East Central Community College Concert Choir is made up of music majors and non-music majors. The choir is an audition only choir and consists of around 80 members.
Vocè is the college's vocal ensemble.
2017-18 Concert Choir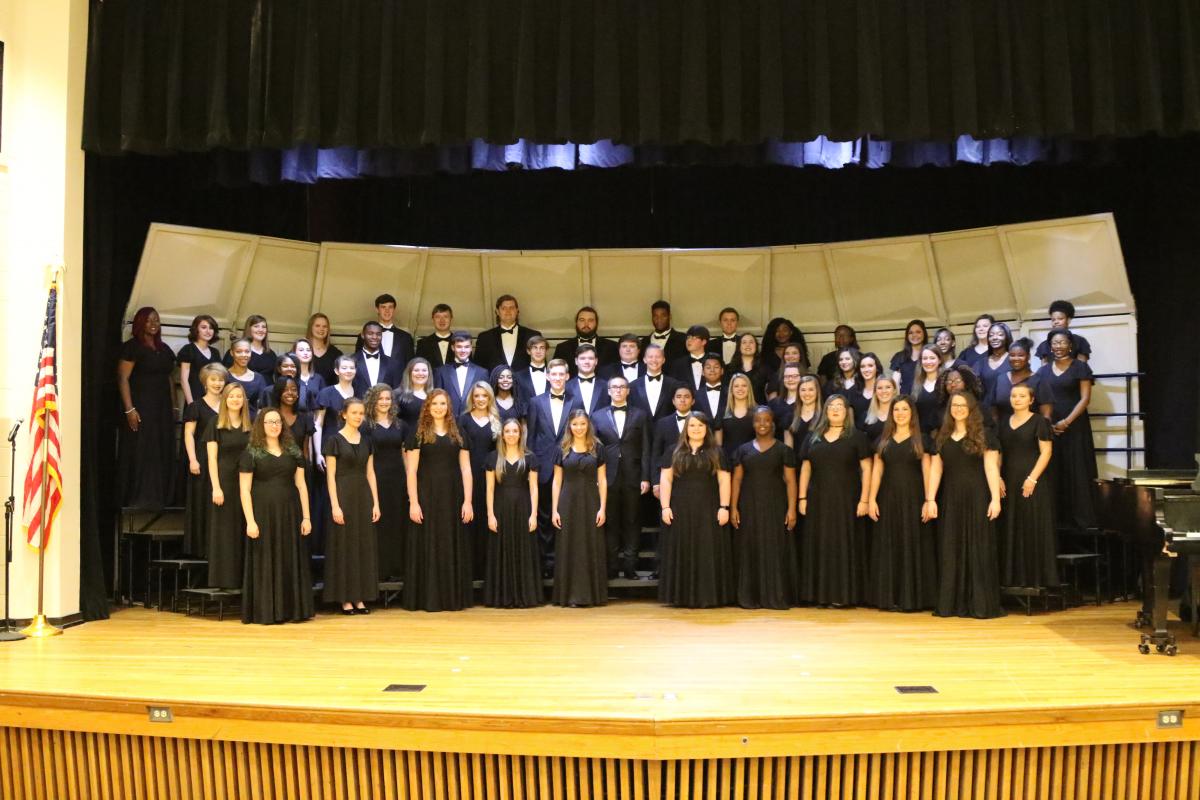 2017-18 Vocè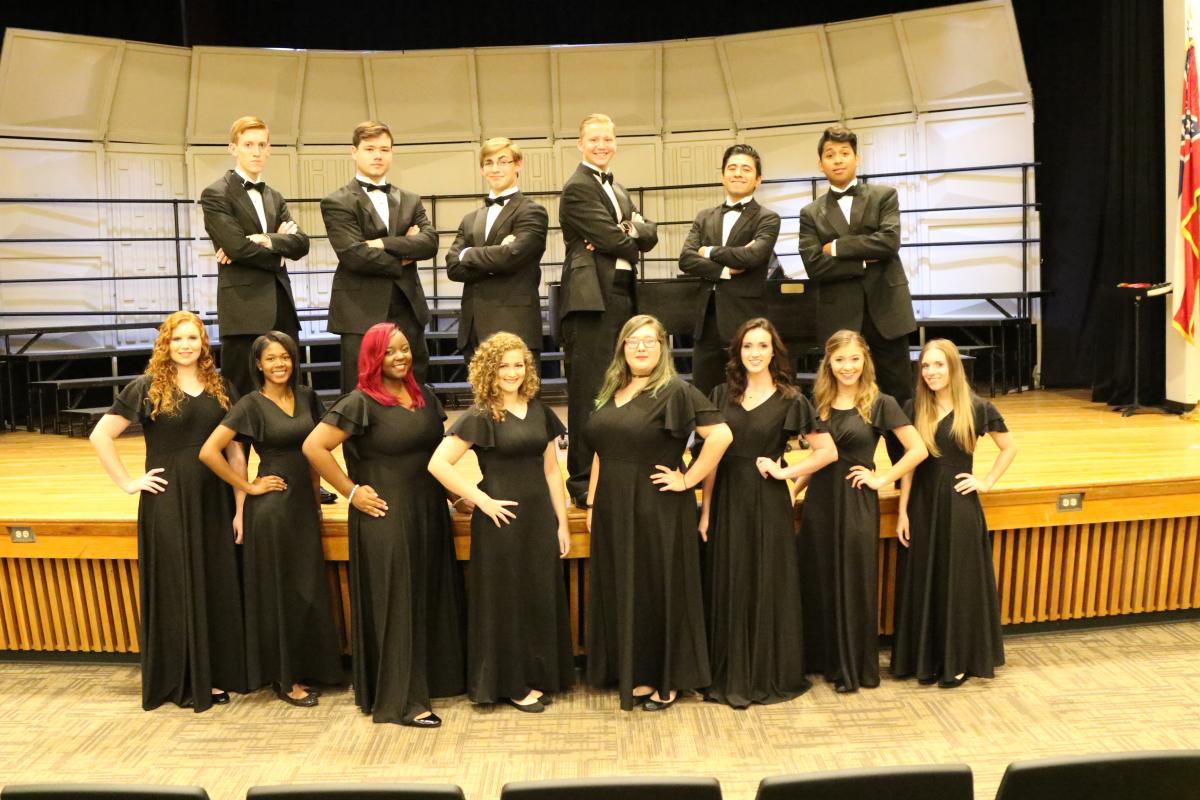 2018-19 Concert Choir/Vocé Auditions
Friday, April 6, 10:30 a.m.-12:30 p.m. (during Dual Credit/Dual Enrolled Orientation)
Friday, April 13, 2:30-4 p.m. (after On-Campus Housing Orientation)
Thursday, April 19, 10:30 a.m.-12:30 p.m. (during On-Campus Housing Orientation)
Friday, April 20, 10:30 a.m.-12:30 p.m. (during New & Transfer Orientation)
All auditions are held in room 503 of Vickers Fine Arts Center. Students should come prepared to sing a simple song such as a hymn, folk song, or patriotic song. Scholarships are available for students who read music with good voices, good ears, and dedication.
Scholarships
East Central Community College provides each Concert Choir member a half tuition scholarship for their musical excellence and stellar representation of the college. See the link below for information about audition requirements.
Rehearsals
Concert Choir is scheduled as a class and meets three times weekly on Mondays, Wednesdays and Fridays at 10 a.m. Students receive a credit for the class as well as a scholarship.
For more information, contact:
Denise Riley, Director
P.O. Box 129
Decatur, MS 39327
601-635-6225
1-877-462-3222
Email: mdriley@eccc.edu