Founders Gymnasium is one of the oldest buildings on the campus of East Central Community College and one of the oldest standing brick gymnasiums in East Mississippi. It was named Founders Gymnasium in honor of Dr. Benjamin Franklin "Frank" Hunter, Mr. James "Jim" McDonald Thames, and others who were instrumental in the establishment of East Central Junior College.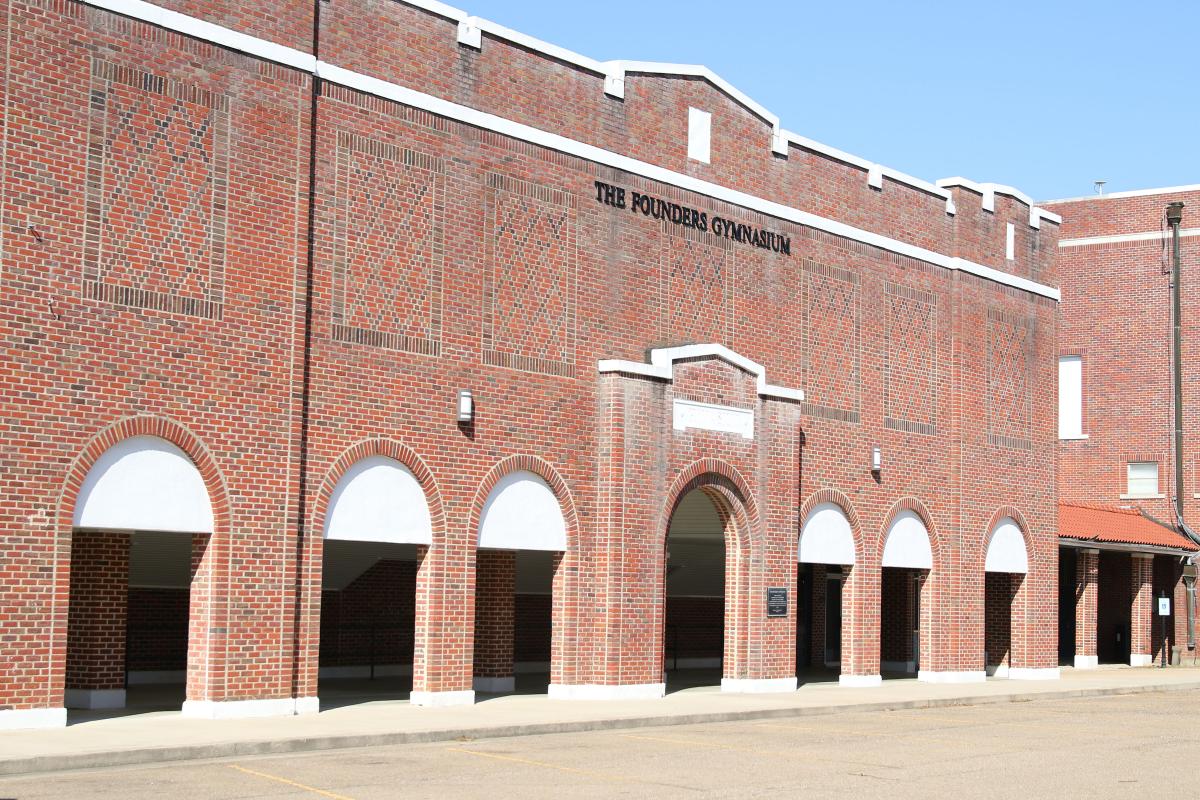 From 1930 to 1970, Founders Gymnasium played host to hundreds of basketball games including local, regional, and state championships for both high school and college level teams. For many years, the state B-BB basketball tournaments were held in this gym. Several East Central Athletic Hall of Fame and All-American athletes played here including Denver Brackeen, who was the NJCAA Tournament's Most Valuable Player.
We encourage you to contribute to the Founders Gymnasium Renovation Fund. The restoration of Founders Gymnasium is an endeavor to return the building to a state of usefulness for the college, alumni, and community, as well as to restore a sense of pride to a place where such a storied history of basketball and community service was written. The interior renovations are estimated to cost $1 million. For more information on Founders Gymnasium, please contact the ECCC Foundation at 601-635-6327 or e-mail sholling@eccc.edu.