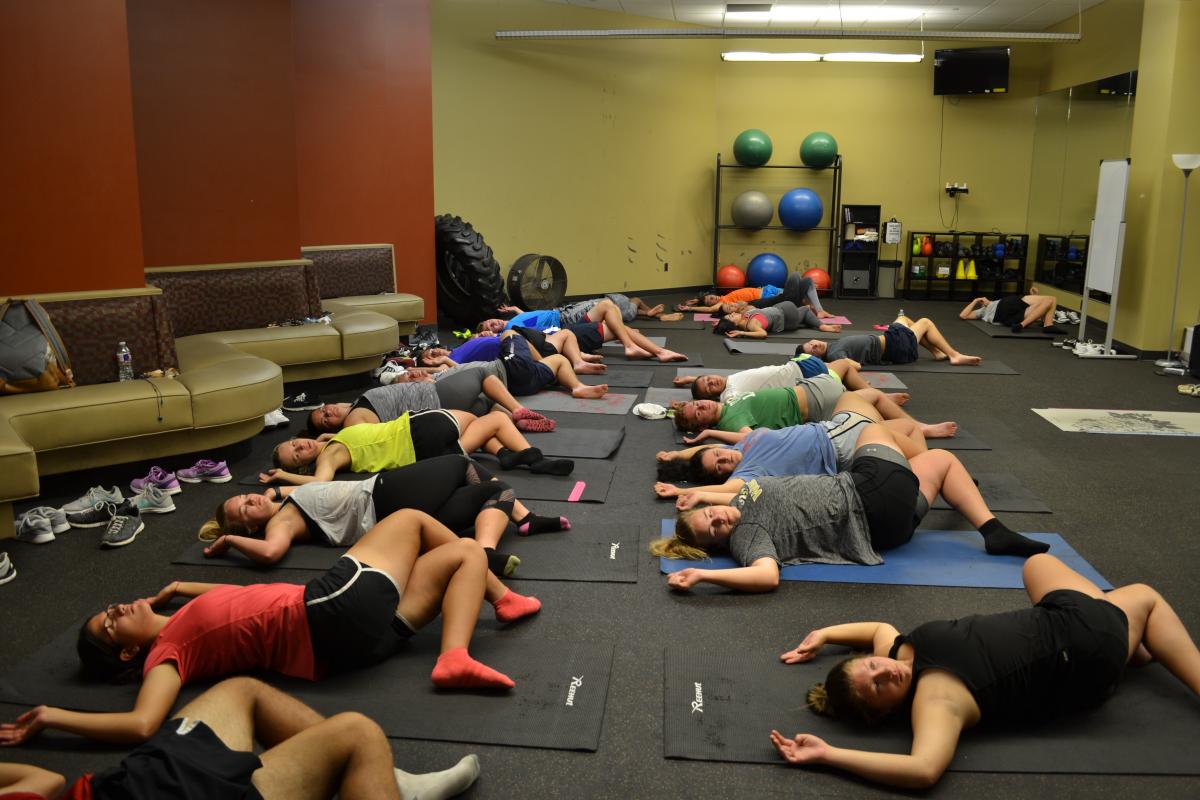 Yoga classes are offered every Monday and Tuesday with Dustin Whitlock.
Student Group Fitness Classes: Fall Semester
Follow us on Facebook at Warrior Wellness and Twitter @ECCC_Wellness to stay current on all Warrior Wellness information pertaining to our group fitness classes, events, contests, pictures, etc. All equipment for the group fitness classes will be provided by the Wellness Center. Please bring water if you need it and wear appropriate clothing and shoes. The Wellness Center hours are Monday-Thursday 6 a.m. – 9 p.m. and Friday 6 a.m. – 4 p.m.   
Monday

Tuesday

Wednesday

1:30-2:30 p.m. Toning
w/Crystal

 

 

1:30-2:30 p.m. Toning
w/Crystal

3:30-4:30 p.m. Yoga
w/Dustin

6:30-7:30 p.m. Yoga
w/Dustin

3:30-4:30 p.m. Spin
w/Crystal

6:30-7:30 p.m. Spin
w/Crystal

 

 
Public Group Fitness Classes: Fall Semester
Monday

Tuesday

Wednesday

11:30-12:30 p.m. Toning
w/Crystal 
(FREE)

 

11:30-12:30 p.m. Toning
w/Crystal
(FREE)

4:30-5:30 p.m. Yoga
w/Dustin
($5 Per Class)

6:30-7:30 p.m. Yoga
w/Dustin
($5 Per Class)

4:30-5:30 p.m. Spin
w/Crystal
($5 Per Class)

5:30-6:30 p.m. Spin
w/Crystal
($5 Per Class)