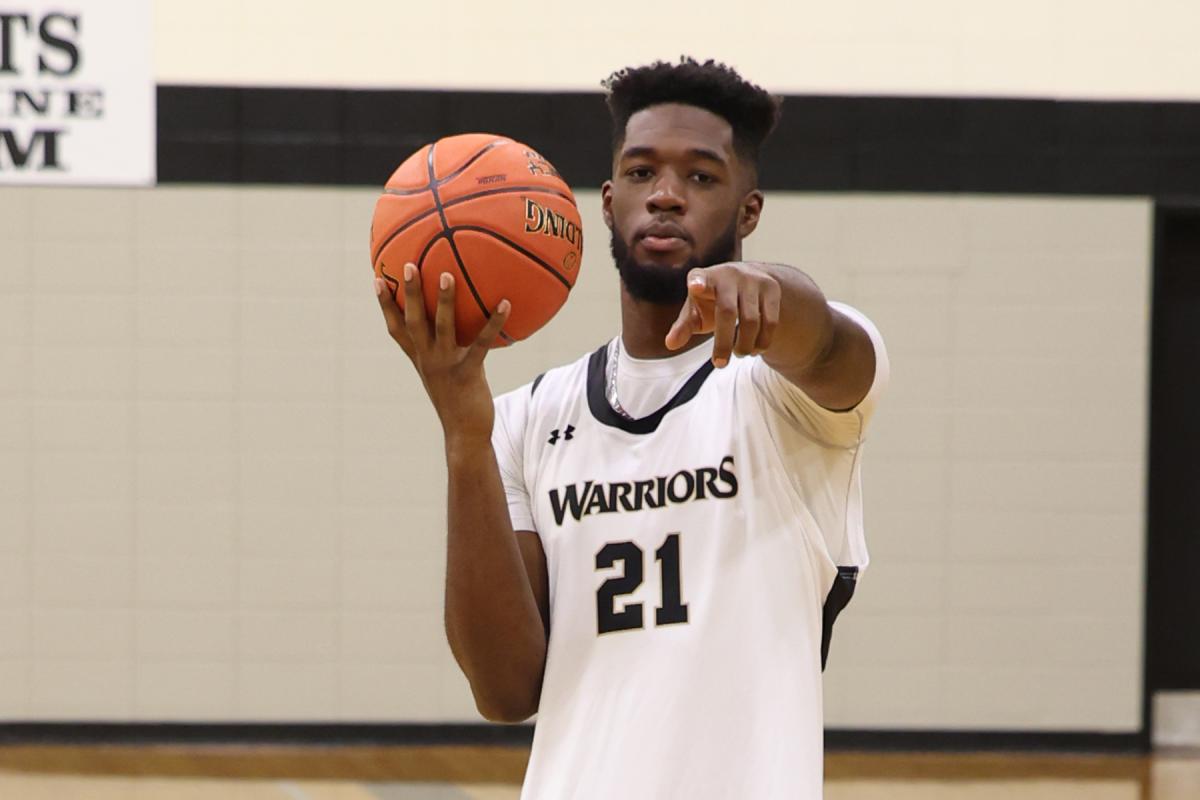 Fundraising is vital to the success of the East Central Community College Men's Basketball Program.
The Warriors enter the 2023-24 season under the leadership of second-year Head Coach Dylan Shields ready to compete for championships on the court and in the classroom.
In the first year under Coach Shields, the Warriors Basketball team improved from four wins to 15, the most wins since 2015. The Warriors also saw three players sign to 4-year colleges/universities. 
To become champions, we need your support. More than ever, our student-athletes at ECCC and other two- and four-year colleges and universities across the state and nation depend on fundraising so they can enjoy the same opportunities as those who came before them.
Your contributions and support aid in purchasing uniforms and practice gear, travel and meals, facility upgrades, and other pertinent expenses.
You can help us achieve our goals by making an online contribution to support the East Central Community College Warrior Basketball Program. Every gift is used solely for men's basketball.
Please use the online donation form below to make your contribution. One-time donations may be made, or you can select the recurring donation option allowing donations on a monthly or annual basis.
Thank you for supporting the ECCC Men's Basketball Program!