November 9, 2017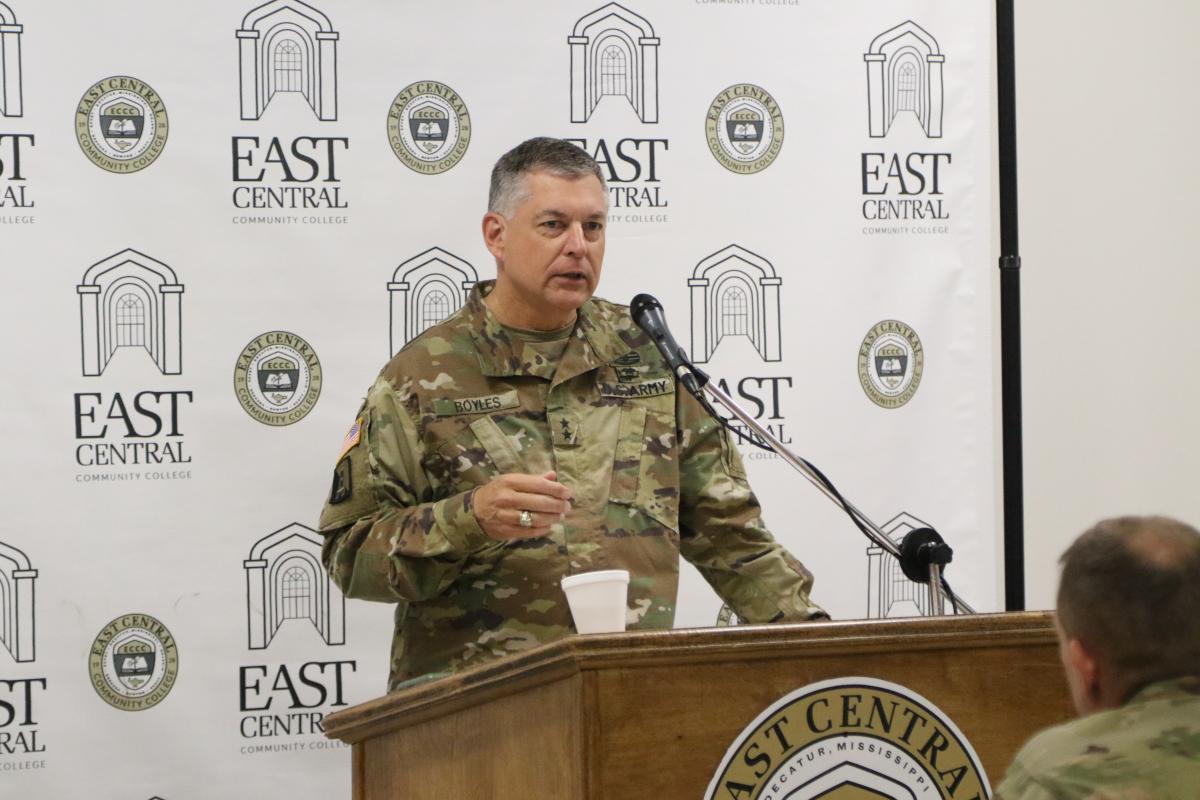 Adjutant General of Mississippi Maj. Gen. Janson Boyles addresses the annual Military Appreciation Breakfast. (EC Photo)
More than 125 local veterans attended East Central Community College's annual Military Appreciation Breakfast this morning on the campus in Decatur.
The veterans of all ages, including the Korean and Vietnam wars, gathered in the Gold Room of Mabry Cafeteria to eat breakfast and hear from Maj. Gen. Janson D. Boyles, Adjutant General of Mississippi.
Boyles arrived by helicopter to speak to the veterans as the annual Veterans Day will be celebrated nationwide Saturday, Nov. 11.
East Central President Dr. Billy Stewart kicked off the event with an invocation and then led those in attendance in the Pledge of Allegiance after the posting of the colors by Boy Scout Troop 46 from Decatur United Methodist Church.
That was followed by the college's Vocé acapella ensemble singing the National Anthem and then taps played by student Grace Addy of Carthage.
Boyles was appointed Adjutant General of Mississippi by Gov. Phil Bryant on Sept. 1, 2016. He also serves as the Commanding General of both the Mississippi Army and Air National Guard.
Boyles told the veterans that he is the leader he is today because of the Vietnam veterans who still serve in the National Guard who taught him what leadership is all about. "Thank you for setting the example for those of us who wear the uniform today and for making us who we are today. Your contribution made that kind of difference."
He also asked the question, "Why do men and women serve the United States and why do we wear the uniform?" He answered that it goes back to the Revolutionary War and the 56 militia and minutemen who turned back the British army at Concord Bridge on April 19, 1776—241 years ago—and the values still found in the preamble to the Declaration of Independence, which he recited.
The event ended with a very special recognition. The veterans were led to the main cafeteria where dozens of East Central Community College students, faculty, and staff applauded the men and women to honor them for their service to the nation as they departed the event.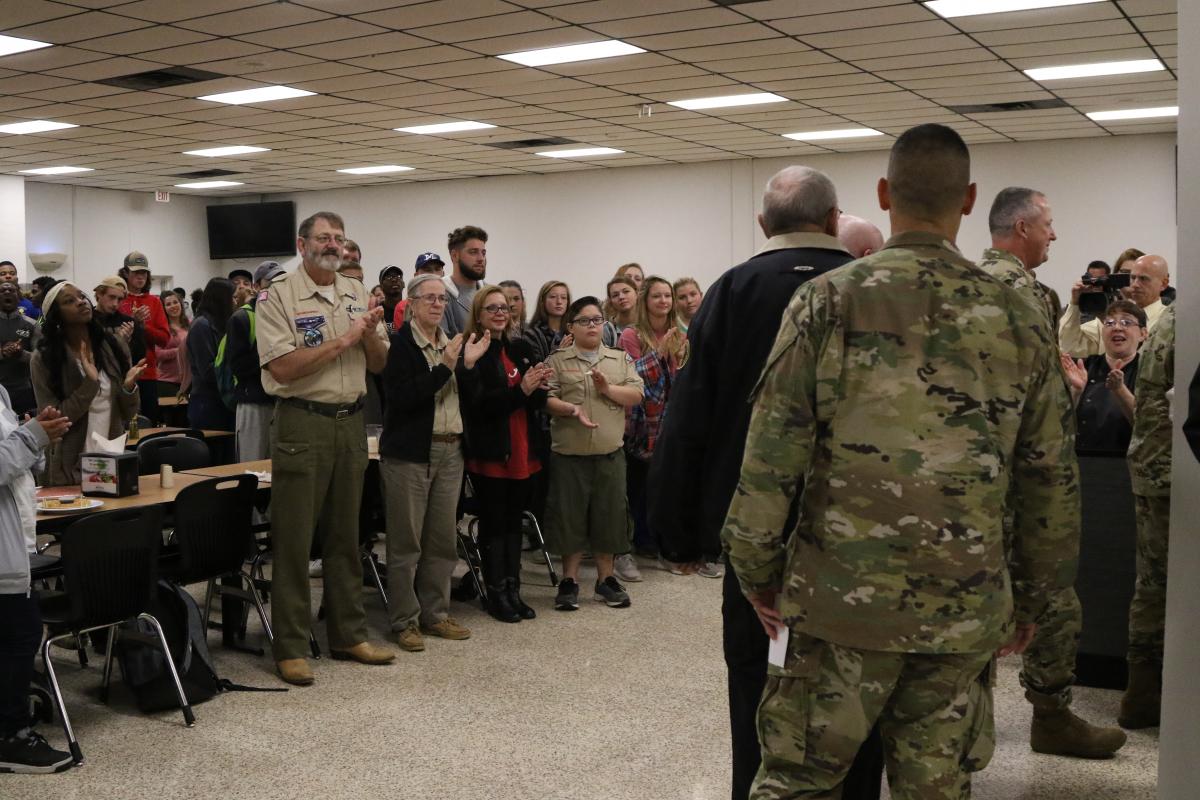 Students, faculty, and staff applaud the veterans as they leave the appreciation breakfast. (EC Photo)