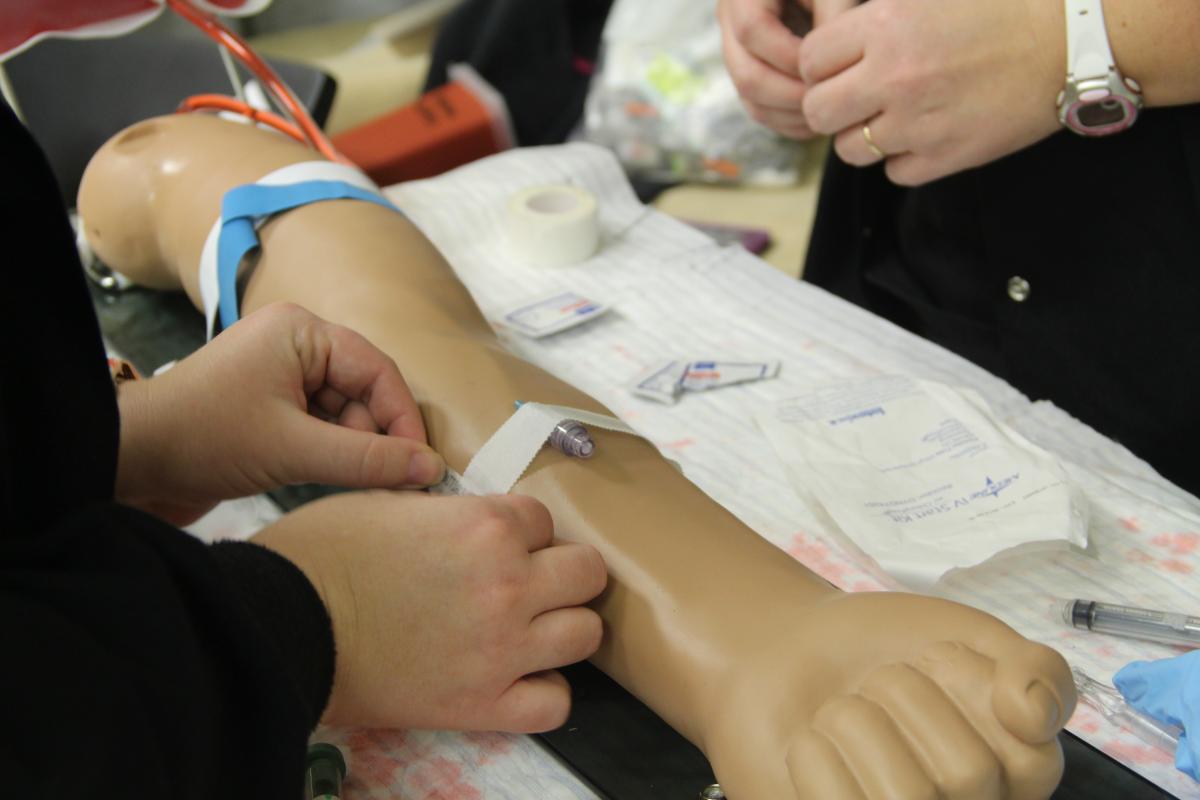 Practical nursing is an integral component of the nursing profession. The practical nurse functions under the supervision of a registered nurse or licensed health care provider in a variety of health care settings with accountability and responsibility to the individual, the supervising professional and society for the provision of quality, safe nursing practice. Utilizing the nursing process components, the practical nurse exercises cognitive, psychomotor, and affective behaviors to observe, report, and intervene with respect to the client's needs within the ethical/legal framework of the profession. Additionally, as a provider of nursing care, the practical nurse must demonstrate and maintain competence through utilization of evidence based practice.
The PN Program admits one class annually in the fall. Applications for the PN Program may be obtained on this webpage on October 1 of the fall semester previous to the upcoming fall admission cycle. The application deadline for admission is January 31. All entrance materials must be on file in the Office of Admissions and Records and the Office of Healthcare Education by January 31.
The Practical Nursing Program is accredited by the Mississippi Board of Nursing.
Mississippi Board of Nursing
713 South Pear Orchard Road, No. 300
Ridgeland, MS 39157
601-957-6300
www.msbn.ms.gov
Professional Licensure Requirements: https://www.ncsbn.org/14730.htm
Practical Nursing Faculty
Theresa Cole
Phil Sutphin Hall 117C
601-635-6131
tcole@eccc.edu
Office Hours: Monday-Friday, 8 a.m.-4 p.m.
LaShonda Boddie
Phil Sutphin Hall 117A
601-635-6313
lboddie@eccc.edu
Office Hours: Monday-Friday, 8 a.m.-4 p.m.
Monica Stennis
Phil Sutphin Hall 117B
601-635-6289
mstennis@eccc.edu
Office Hours: Monday-Friday, 8 a.m.-4 p.m.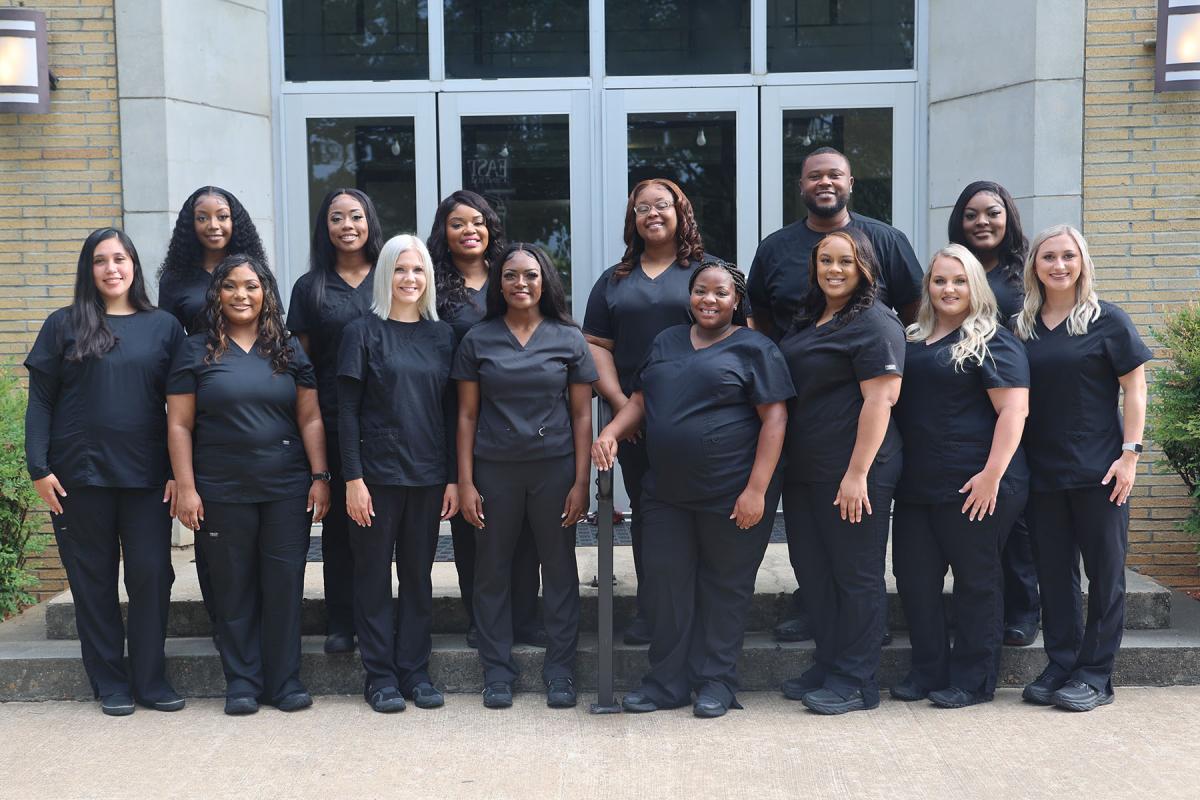 Practical Nursing Graduating Class of 2022