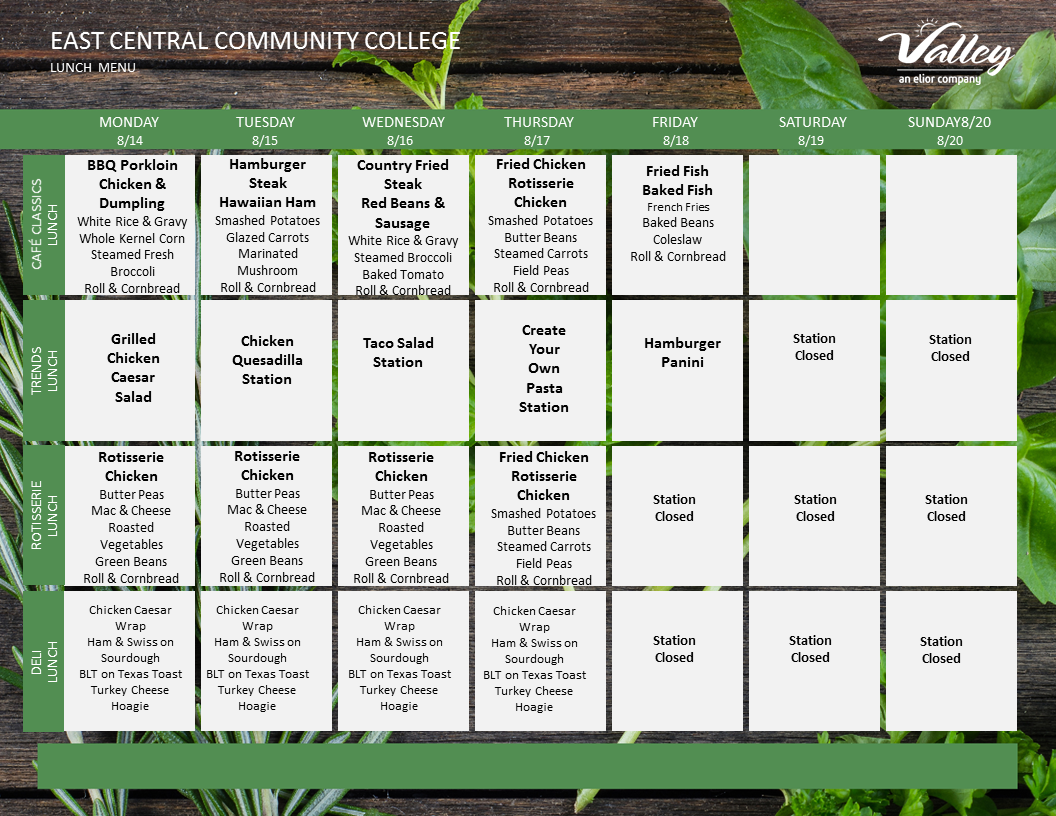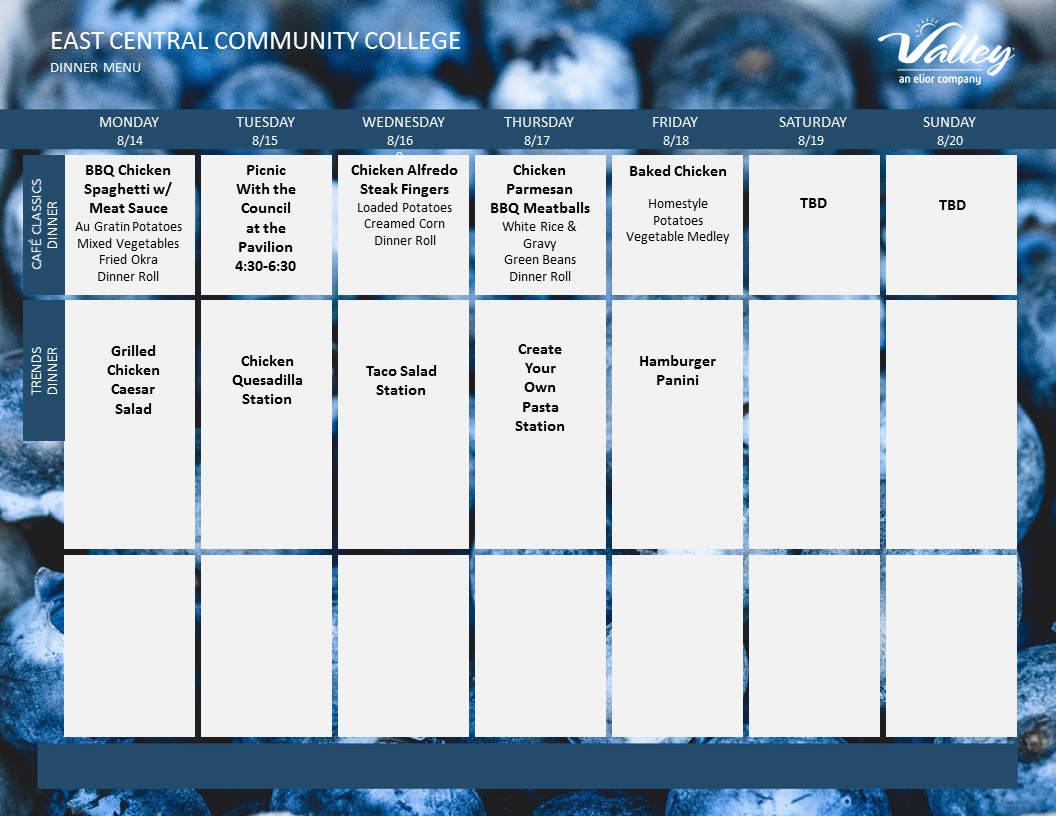 Opening of School
The first day of school for the fall 2017 semester is Monday, Aug. 14. Online classes begin on Monday, Aug. 21.
Be a Student Ambassador!
Students, if you are interested in becoming a member of the ECCC Warrior Corps contact Romonica Evans in Student Services at revans@eccc.edu or 601-635-3000.
Welcome Back Week
The college has several events scheduled to welcome students back to campus for the start of a new school year.
Sunday, Aug. 13
Move-In Day, 1-3 p.m.
Mandatory Dorm Meetings, 5 p.m. (Women), 7 p.m. (Men), Huff Auditorium
Monday, Aug. 14
Welcome Back Kick-Off Block Party, 6 p.m., Cross Hall Parking Lot
Manhunt Game, 9 p.m., Campus Wide
Tuesday, Aug. 15
Cookout with the Council, 5:30 p.m., Pavilion
Water Night, 6:30 p.m., Pavilion
Wednesday, Aug. 16
Clubs Unite, 8 p.m., Brackeen-Wood Gym
Thursday, Aug. 17
Glow in the Dark Volleyball Tournament, 7 p.m., Sand Volleyball Courts at the Lake
Wesley Foundation Events
The Wesley Foundation is sponsoring the following events at the beginning of the semester.
Tuesday Meal & Devotions: Kick off is Aug. 22 at 12:10 pm. We meet weekly for a free meal and short devotion every Tuesday that classes meet. The Wesley Room is located next to the new Women's Residence Hall. All students are invited! On the menu for Aug. 22: pizza, salad, and dessert.
Wesley Movie Night: Tuesday, Aug. 22 at 7:30 pm. Join us in Thrash Auditorium for The Lego Batman movie. Pizza and snacks will be provided!
Wesley Game Night: Tuesday, Aug. 29 at 7:30 pm. Join us in the Wesley Room for a night of fun! We'll have video games, board games, 4 square area, and pool table. Come hang out!
Scholarship Recognition Reception
The 2017 ECCC Scholarship Recognition Reception will be held Thursday, Aug. 24, at 4:30 p.m. in Brackeen-Wood Gymnasium. Light hors d'oeuvres will be served while donors and scholarship recipients have an opportunity to interact.
Web Campus Calendar
If you have campus events that are open to the public and would like them put on the college's website calendar, please email to ecnews@eccc.edu. You can see the calendar at www.eccc.edu/calendar.
Meet the Warriors
The annual pep rally to kick off the fall sports season will be Monday, Aug. 28, at 6:30 p.m. in Bailey Stadium. There will be a picnic for students on the deck at the stadium at 5:15 p.m. The Wall O' Sound Band, Centralettes, and Cheerleaders will perform at Meet the Warriors, and the football, men's and women's soccer, and golf teams will be introduced.
Upcoming Sports Events
Women's Soccer at Gulf Coast (Exhibition)
Wednesday, Aug. 16, 5 p.m.
Perkinston
Women's Soccer vs. Jones County (Exhibition)
Friday, Aug. 18, 3 p.m.
Soccer Complex on Campus
Men's Soccer vs. Jones County (Exhibition)
Friday, Aug. 18, 5 p.m.
Soccer Complex on Campus
Women's Soccer at Delta State (Exhibition)
Tuesday, Aug. 22, TBA
Cleveland
Men's Soccer at MUW (Exhibition)
Wednesday, Aug.23, 6 p.m.
Columbus
Women's Soccer vs. MS College JV (Exhibition)
Thursday, Aug. 24, 5 p.m.
Soccer Complex on Campus
Football at Holmes Community College
Thursday, Aug. 31, 6:30 p.m.
Goodman