The program of instruction is consistent with the institutional commitment of teaching and learning which is designed to incorporate the highest instructional and nursing standards. The program of instruction is designed to incorporate knowledge, attitudes, and skills applicable to life in a complex society. The program also focuses on the education and healthcare needs of rural East Central Mississippi.
The associate degree nurse is prepared to provide and manage care for individuals and groups in a variety of health care settings. Clear, concise, and timely communication with internal and external constituencies is a critical success factor for an effective nursing program. We believe the nurse of the future must encompass the core concepts of patient-centered care, professionalism, leadership, systems-based practice, informatics, communication, collaboration, safety, quality improvement and evidenced based practice, in order to provide safe and effective care. Graduates of the program receive an Associate of Applied Science Degree (AAS).
The ADN Program admits one class annually in the fall. Applications for the ADN Program may be obtained on this webpage on October 1 of the fall semester previous to the upcoming fall generic program admission cycle. The application deadline for admission is January 31.
All entrance materials must be on file in the Office of Admissions and Records and the Office of Healthcare Education by January 31 for fall admissions.
Graduates who meet requirements for the State Board of Nursing may be eligible to take the National Council of Licensure Examination for Registered Nurses (NCLEX-RN®). The State Board of Nursing may, in its discretion, refuse to accept the application of any person who has been convicted of a criminal offense under any provision or the Title 97 of the Mississippi Code of 1972, as now or hereafter, amended.
The Associate Degree Nursing Program is accredited by the Board of Trustees of the Mississippi Institutions of Higher Learning (MS-IHL) and the Accreditation Commission for Education in Nursing (ACEN).
Mississippi Institutions of Higher Learning 3825 Ridgewood Road
Jackson, MS 39211
Phone: 601-432-6486
www.ihl.state.ms.us/nursing
Accreditation Commission for Education in Nursing
3390 Peachtree Road NE, Suite 1400
Atlanta, GA 30326
Phone: 404-975-5000
Website: www.acenursing.org
The most recent accreditation decision made by the ACEN Board of Commissioners and MS IHL Board of Commissioners for the Associate Degree Nursing program is Continuing Accreditation.
Professional Licensure Requirements: https://www.ncsbn.org/14730.htm
Contact:
Christy Cooley
Administrative Assistant
Division of Healthcare Education
Phil Sutphin Building
Decatur, MS
601-635-6293
ccooley@eccc.edu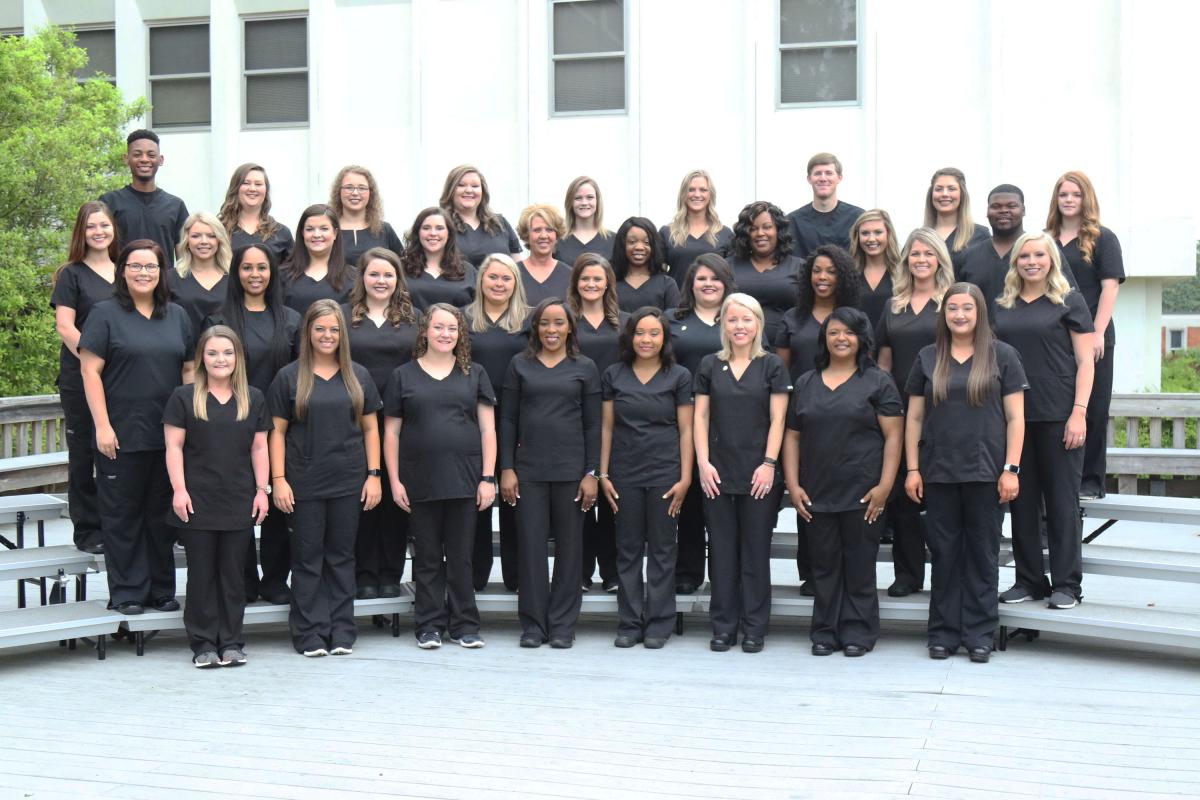 Associate Degree Nursing Class of 2019