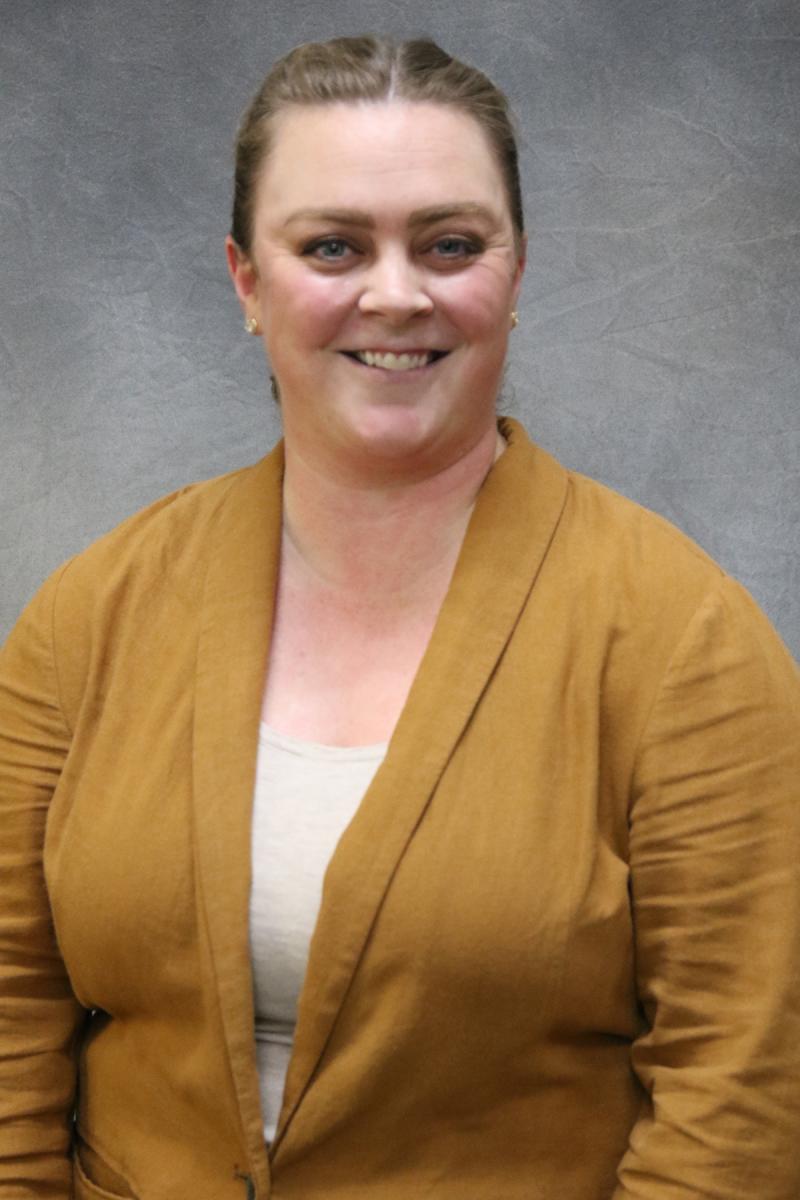 Tiffany Elkins, Director of Bands
(telkins@eccc.edu/601-635-6123)
Tiffany Elkins was named East Central Community College's director of bands beginning with the 2022-23 school year.
Elkins served as temporary band director and music instructor at ECCC during the spring 2022 semester.
In her new role, Elkins directs the nearly 200-member Wall O' Sound Marching Band, as well as the college's Concert Band, Jazz Band, Pep Band, and Percussion Ensemble.
Elkins received a bachelor's degree in instrumental music and master's degree in education from the University of North Alabama in Florence and a master's degree in trumpet performance from the University of Florida.
Prior to her time at East Central, she was an adjunct professor of music at the University of North Alabama and a student teaching intern with Florence City Schools, as well as a graduate assistant at both UNA and the University of Florida while working on her master's degrees.
She has performed with the Huntsville (Ala.) Symphony Orchestra and Shoals (Ala.) Symphony Orchestra, the University of North Alabama and University of Florida bands and ensembles, and at Trinity Episcopal Church in Florence.
Elkins is a member of the Tau Beta Sigma national honorary band sorority, the Association of American Educators, and the International Trumpet Guild.
---
Mandy Quinn, Assistant Band Director
(mquinn@eccc.edu/601-635-6123)
Mandy Quinn is the Assistant Band Director and the Instructor of Percussion for East Central Community College. Prior to her role at ECCC, she served as the Assistant Band Director and Director of Percussion for Biloxi Public Schools in Mississippi. During her time at Biloxi, she was responsible for the marching percussion, concert percussion, 8th Grade Band, BHS Concert Band, and the BHS Basketball Pep Band. Before moving to Mississippi, Ms. Quinn served as the Assistant Director of Percussion at the University of North Alabama where she was responsible for Applied Lessons, Percussion Ensemble, and Marching Percussion. She also served as an Adjunct Professor at East Mississippi Community College where she taught Applied Lessons.
Ms. Quinn completed her Master of Arts degree in percussion performance and conducting from the University of Central Florida in December 2013 and a bachelor's degree in Instrumental Music from the University of North Alabama in 2010. Her past private teachers include Jeff Moore, Kirk Gay, Dr. Thad Anderson, Dr. Iain Moyer, Andy Smith, and German Baratto.
Ms. Quinn has also been responsible for teaching and arranging for many high school and middle school percussion ensembles throughout the Southeast. Other professional experiences include serving as the Front Ensemble Technician for the Troopers Drum and Bugle Corps, Blue Stars Drum and Bugle Corps, Gateway Percussion, Terminus Percussion, and Front Ensemble Caption Head for Music City Drum and Bugle Corps and Infinity Percussion.
Ms. Quinn has performed with many world-class ensembles such as The Cadets (2007 Silver Medalist), Carolina Crown, Capital Regiment, Gateway Percussion, and Aimachi from Nagoya, Japan. In the summer of 2011, she performed with the Aimachi Marching Band in Switzerland at the Basel Tatoo. Ms. Quinn is currently a member of the Percussive Arts Society where she serves on the Education Committee. She is endorsed by Innovative Percussion.