February 22, 2021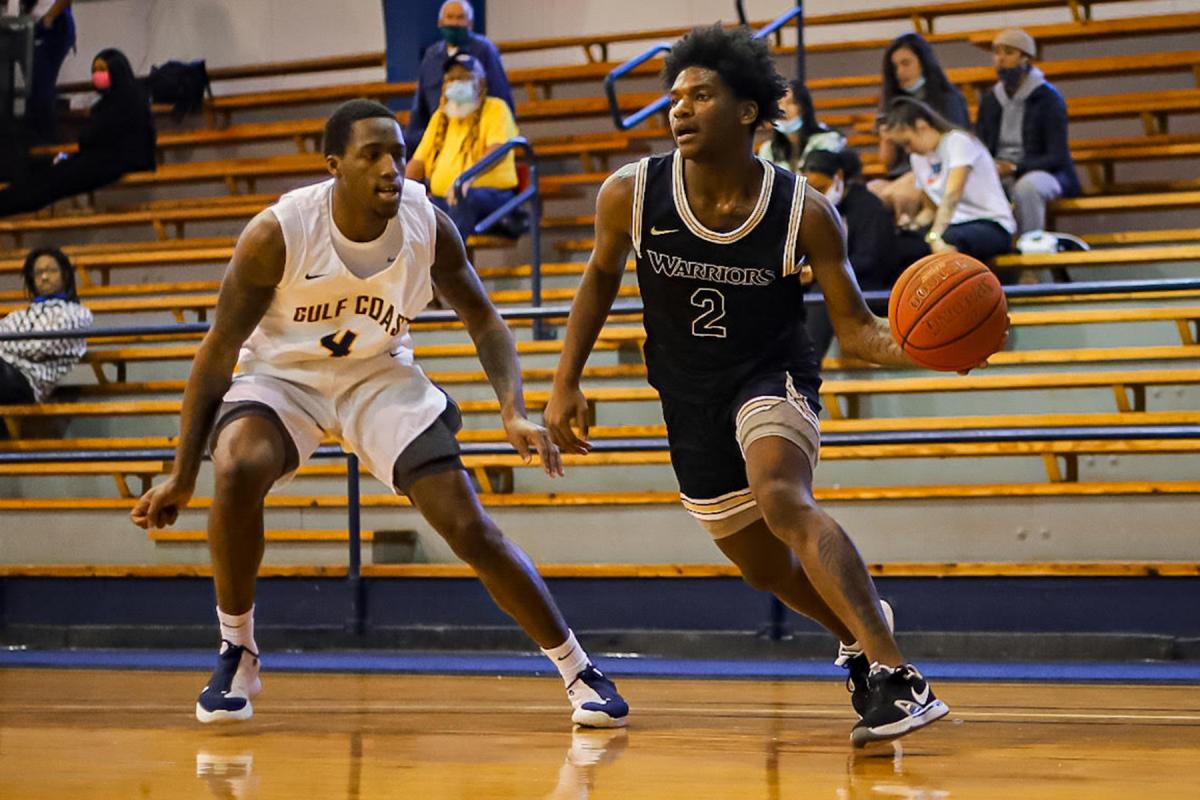 Darien Newchurch drives to the basket from the left side. (Photo: Greg Hartley Jr./MGCCC)​
The East Central Community College Warriors fell to 0-7 on Saturday as the team dropped a tough game with Mississippi Gulf Coast Community College.
The Warriors leaped out to a 5-0 start with some strong shooting early, but the Bulldogs chipped back in the opening minutes before MGCCC fired off a 16-0. The early scoring burst put the Bulldogs on top, but the Warriors refused to tap out as the team cut the lead to 47-34 going into the break.
As the second half progressed, the Warriors found some shooting rhythm and continuously picked away at the MGCCC lead. With just under three minutes to play, the Warriors had whittled the lead to just seven, 78-71, but some late-game momentum swings kept the scoreboard in the Bulldogs' favor.
Devin Carter (Louisville) led the way for the Warriors with a career-high 24 points. The sophomore posted stellar percentages from the free throw stripe as he made 9-of-11 attempts. Demajion Topps (Winona) added 15 points and JaMichael Wilson (Rayville, La.) poured in 13 to round out the Warriors' top scorers.
The Warriors are back in action on Monday, Feb. 22, as the team travels to Pearl River to face the Wildcats in Poplarville. That game is set to tip at 6 p.m. and can be seen live at