October 13, 2023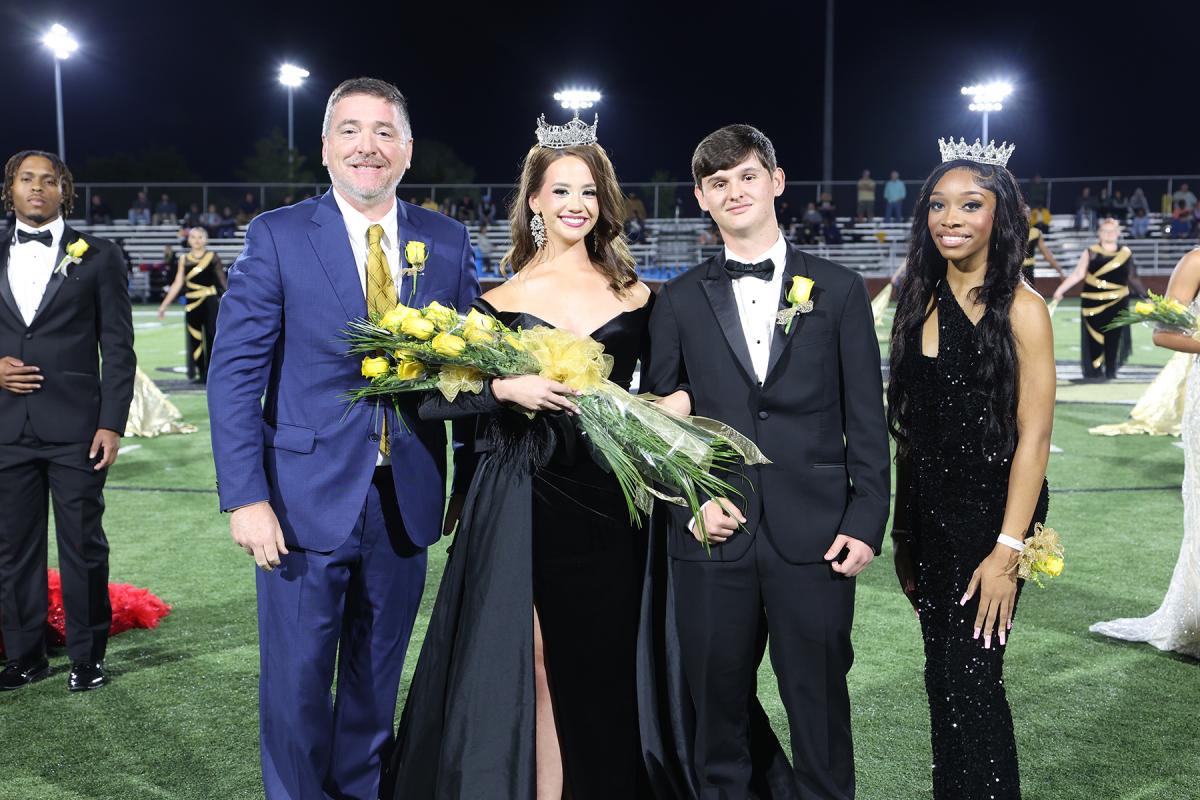 East Central Community College crowned Molly Catherine Cliburn as the 2023 Homecoming Queen during halftime of ECCC's 28-21 overtime victory over No. 9 Northeast Mississippi Community College.  
Cliburn, a graduate of Union High School, is the daughter of Gene and Sherri Cliburn. The sophomore serves as the captain of the Centralettes dance team, vice president of the student body association, secretary of Phi Theta Kappa honor society, and president of the Encore Players. She was escorted by Bryce Chisolm, the son of Jeff Chisolm and Beth Forman of Walnut Grove. 
Cliburn was crowned by East Central Community College President Dr. Brent Gregory and was presented a bouquet of flowers from 2022 Homecoming Queen Nahriah Brown of Decatur. 
Freshman maids included Madelynn Cook of Union and her escort Eli Ridgon of Union, Kera Grace Easley of Philadelphia and her escort Markus Porche of Philadelphia, Miriam Prince of Philadelphia and her escort Reed Young of Carthage, and Destiny Williams of Stonewall and her escort Logan Lyons of Choctaw. Sophomore maids were Maggie Bounds of Decatur and her escort Kolton Cockerham of Union, Regan Bryan of Meridian and her escort Parker Martin of Brandon, Madison Buckley of Union and her escort Marvin Jackson IV of Jackson, and Kaithlyn Jackson of Little Rock and her escort Wilson Jackson of Little Rock.