January 20, 2017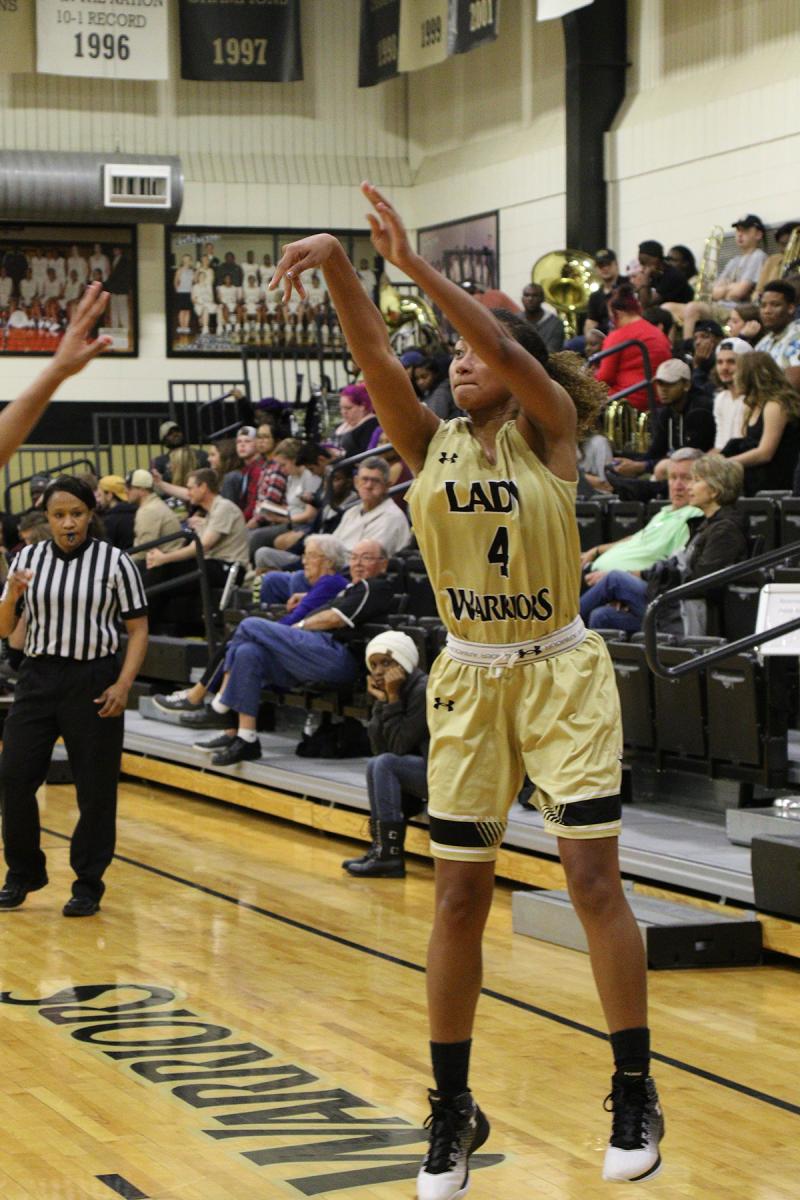 Laneisha Jeans scored a career-high 25 as the Lady Warriors fell to division-leading Co-Lin. (EC Photo)
The MACJC South Division leading Copiah-Lincoln Community College Lady Wolves stopped East Central Community College's three-game winning streak with an 81-64 win in basketball action Thursday, Jan. 19, in Brackeen-Wood Gymnasium in Decatur.
The East Central Lady Warriors had not lost a game in January, including two big road victories over East Mississippi and Mississippi Gulf Coast.
With the loss to Co-Lin, the Lady Warriors fell to 8-5 on the season and 2-2 in South Division play. Co-Lin improved to 11-1 overall and 4-0 in the division.
Led by four players in double figures, the Lady Wolves stayed in control most of the first half and took a 40-36 lead into the locker room at intermission. Co-Lin then outscored the Lady Warriors by 13 in the final two periods for the win.
Co-Lin held a substantial advantage on the boards for the game, pulling down 54 rebounds to the Lady Warriors' 24 rebounds. East Central shot just 39 percent from the floor for the game, and just 21 percent from beyond the three-point arc.
East Central was led sophomore Laneisha Jeans with 25 points, a career high for the product from Pine Forest High School in Pensacola, Fla. Freshman Curtisha Coleman out of Wayne County High School added 15 points and nine rebounds, while freshman Autumn Taylor from Newton High School also scored 15.
The Lady Warriors return to action Monday, Jan. 23, when they travel to Pearl River Community College in Poplarville for a 5:30 p.m. game, before returning home for to host No. 25 nationally ranked Jones County Junior College Thursday, Jan. 26, in Brackeen-Wood Gym at 5:30 p.m.