January 24, 2020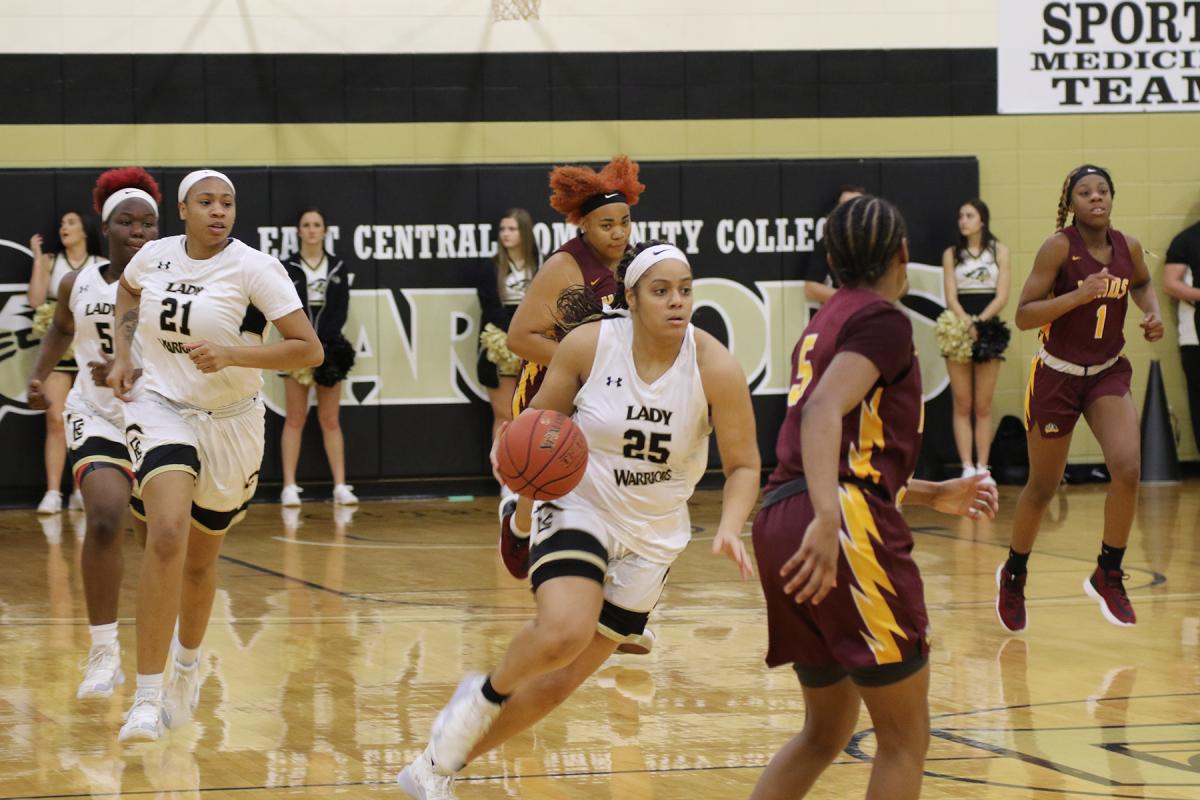 East Central freshman forward Wynter Taylor pushes the ball up the court against Hinds. (EC Photo)
Behind the 14 points from current National Player of the Week Jariyah Covington, the East Central Community College Lady Warriors earned a 64-57 win over the Hinds Lady Bulldogs in MACJC South Division basketball action Thursday, Jan. 23, at Brackeen-Wood Gym on the ECCC campus in Decatur. The Hinds Bulldogs defeated the Warriors 71-54 in the men's action.
In the opening women's matchup, East Central pulled out to a seven-point halftime lead, 32-25, as the two teams played even in the second half in the Lady Warrior win. The sophomore guard Covington, a product of Starkville High School, was named this week as both the Mississippi Association of Community and Junior Colleges Women's Basketball Player of the Week and National Junior College Athletic Association Division I Women's Basketball Player of the Week.
Freshman forward Mirial Cannon (Germantown) added 10 for East Central, while sophomore center Timia Dora (Louisville) and sophomore guards Mylisha Hammond (McComb) and Makaila Carter (Boutte, La., Hahnville) all had eight points.
The Lady Warriors improved to 7-8 overall and 2-4 in the South Division. The Hinds Lady Bulldogs are now 2-11 overall and 0-6 in the division.
The Hinds Bulldogs broke open a close game with a 40-point second half output in defeating East Central by 17. The Warriors trailed by just four points, 31-27, at the intermission.
East Central had three players in double figures led by sophomore forward JaQuarius Smith (Noxubee County) with 12. Freshman guards Kareem Thompson (Florence, Ala.) and Darien Newchurch (Terry) each and 10.
The Warriors are now 6-9 overall and 1-5 in the division. Hinds improved to 9-4 and 4-2.
East Central will travel to Summit to face Southwest in MACJC South Division action Monday, Jan. 27. Those games tipoff at 5:30 p.m. and 7:15 p.m.
The next action in Brackeen-Wood Gym in Decatur is Thursday, Jan. 30, when Gulf Coast visits for games at 5:30 p.m. and 7:30 p.m. Both contests can be heard on WKOZ Cruisin 98.3 or watched via live stream video at www.eccc.edu/eccc-media.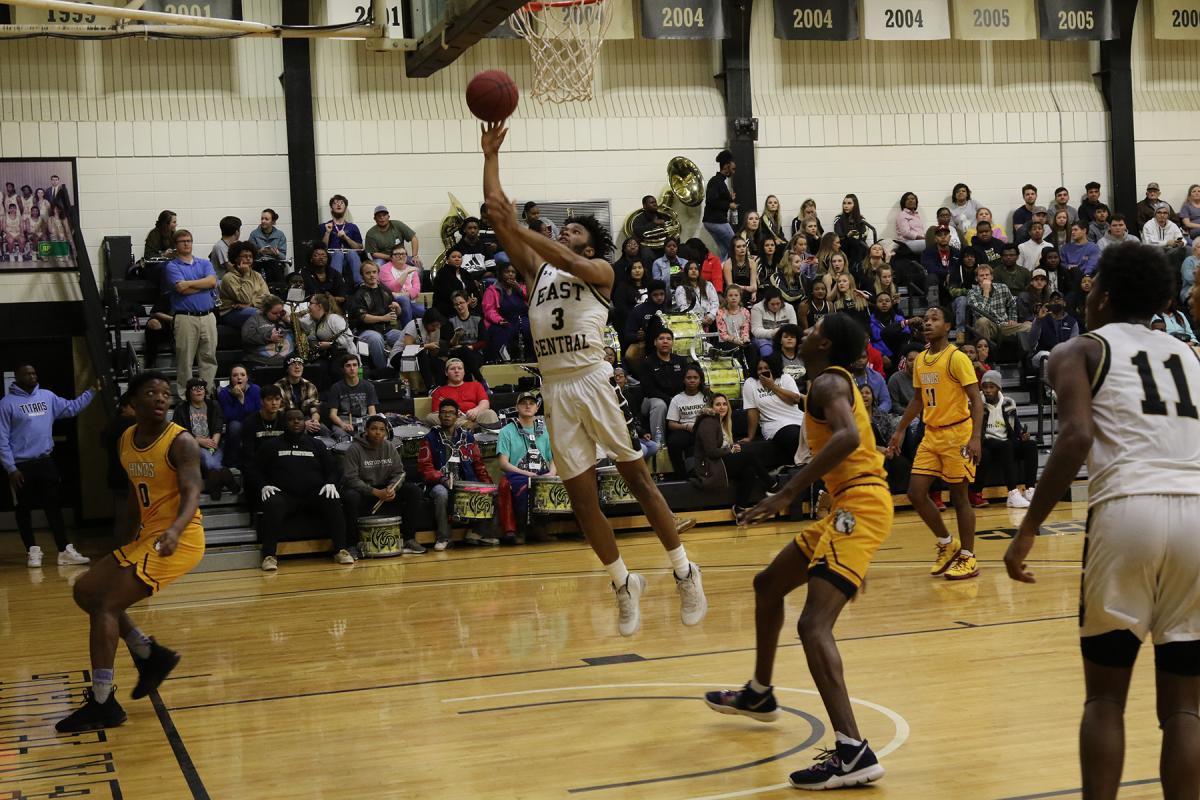 Warrior forward JaQuarius Smith drives to the hoop for two points in the loss to Hinds. (EC Photo)