March 9, 2023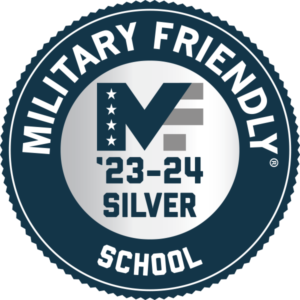 East Central Community College in Decatur has been designated as a Military Friendly® School by Victory Media, publisher of G.I. Jobs®, STEM Jobs, and Military Spouse magazines.  
ECCC is one of only three community colleges in Mississippi to earn the Military Friendly® designation for 2023-24.  
First published in 2009, Military Friendly® Schools is a comprehensive resource provided to service members and their families to help them select the best college, university or trade school to receive the education and training needed to pursue a civilian career. 
Methodology, criteria, and weightings were determined by Viqtory with input from the Military Friendly® Advisory Council of independent leaders in higher education. Final ratings were determined by combining the institution's survey responses and government/agency public data sources within a logic-based assessment. We measure their ability to meet thresholds for Retention, Graduation, Job Placement, Repayment, Persistence, and Loan Default rates for all students and specifically, for student veterans. 
More than 1,800 schools participated in the 2023 survey and 530 were awarded the designation. 
"East Central Community College has always had a strong commitment to our country's men and women in the military as evidenced by being named a Military Friendly® School," said ECCC President Dr. Brent Gregory "We will continue to work hard to provide high-quality programs and services to assist military personnel in meeting their educational goals at East Central." 
ECCC is showcased with other 2023 Military Friendly® Schools in the annual Guide to Military Friendly Schools, special issues of G.I. Jobs®, and on militaryfriendly.com. 
For more information regarding services provided to military veterans at ECCC, contact Melissa Holekamp in the Office of Admissions at 601-635-6280 or call toll-free, at 877-462-3222. The email address is mholekamp@eccc.edu.