October 21, 2016
East Central Community College's fourth quarter comeback fell short as the Warriors lost a tough 20-14 football game to No. 5 nationally ranked and defending national champion Northwest Mississippi Community College Thursday, Oct. 20, in Senatobia.
The Warriors trailed 20-0 at the half, but the defense held the Rangers scoreless the second half putting East Central in a position for a comeback.
Northwest drove to the East Central 23-yard line on their first drive of the game, but missed 40-yard field goal to keep the game scoreless.
After a Warrior fumble, the defense was able to stop the Rangers once again, this time with East Central taking over on down on its own 30.
Northwest got on the scoreboard on a 10-yard pass with 1:06 left in the first quarter, and the Rangers would score two more touchdowns before halftime.
The score remained 20-0 after three quarters, before the Warriors gained the momentum in the fourth quarter.
After several Northwest penalties inside the five-yard line, East Central quarterback Dominic Marino of Venice (Fla.) High School found Devonta Jones of Morton High School on a two-yard touchdown pass with 12:43 left to play in the game to close the gap to 20-7.
The Warrior defense held the Rangers once again and the offense had another opportunity to get on the board.
East Central drove 80 yards with Marino hitting Jones once again, this time from eight yards out, to close the deficit to 20-14 with 7:03 left in game.
The Warrior defense stiffened again and East Central took over on its one 27-yard line after a Rangers punt and with 2:58 to play. However, Northwest recovered a costly Warrior fumble to end East Central's final threat of the game.
For East Central, Marino was 9 for 27 through the air for 109 yards with two touchdowns and two interceptions. Dwayne Barnett of Harrison Central High School was the leader in rushing yards with 85 total yards on 26 carries for the Warriors. Jones was the top receiver with five catches for 31 yards. Torran "Malik" Davis of Red Bank (Tenn.) High School and Eric Barnes III of Seminary High School were the leading tacklers with 10 tackles each. Barnes also had a tackle for a loss.
The Warrior defense had five sacks and nine tackles for a loss against the Rangers.
The lose drops East Central to 4-4 on the season, but the Warriors remain atop the South Division standings at 4-1.
The Warriors will travel to Summit to face Southwest Mississippi Community College in a South Division matchup Saturday, Oct. 29, at 5 p.m.
You can listen or watch the game at www.eccc.edu/eccc-media.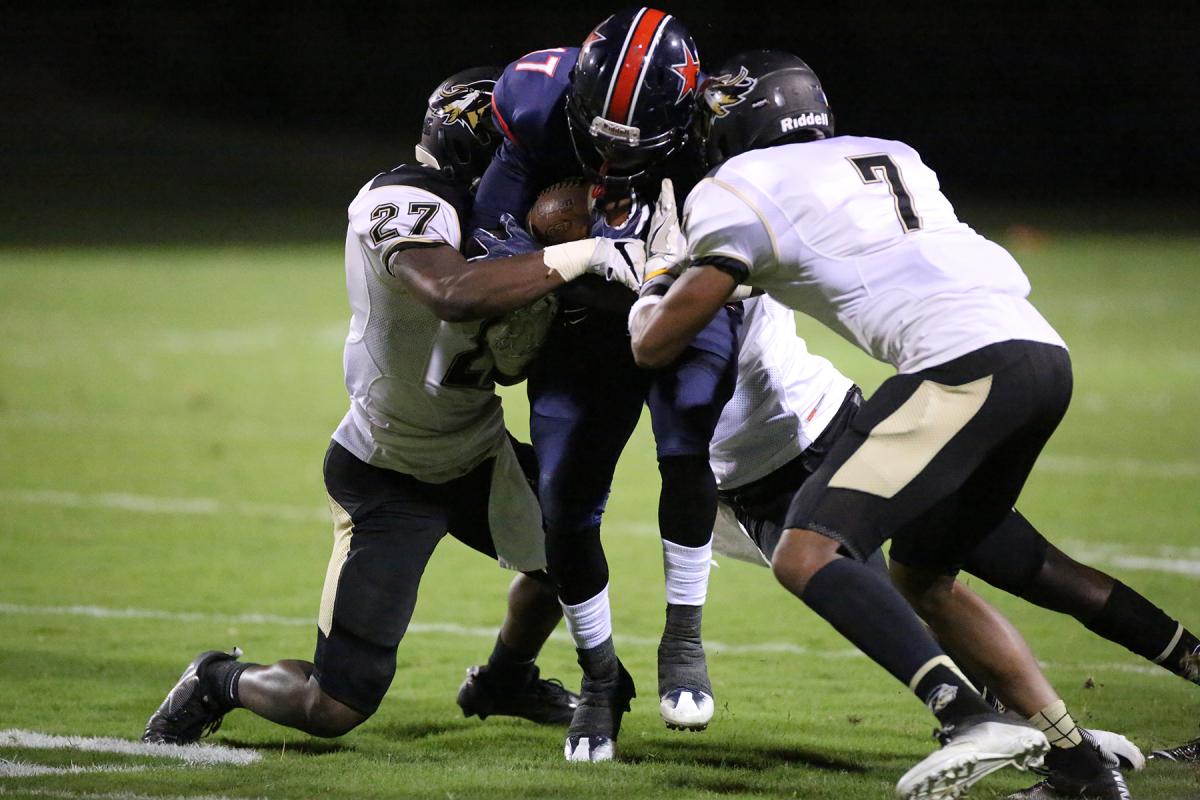 Warrior defenders Isiah Thomas (No. 27) and Torran "Malik" Davis (No. 7) wrap up a Northwest receiver during action in Senatobia. (EC Photo)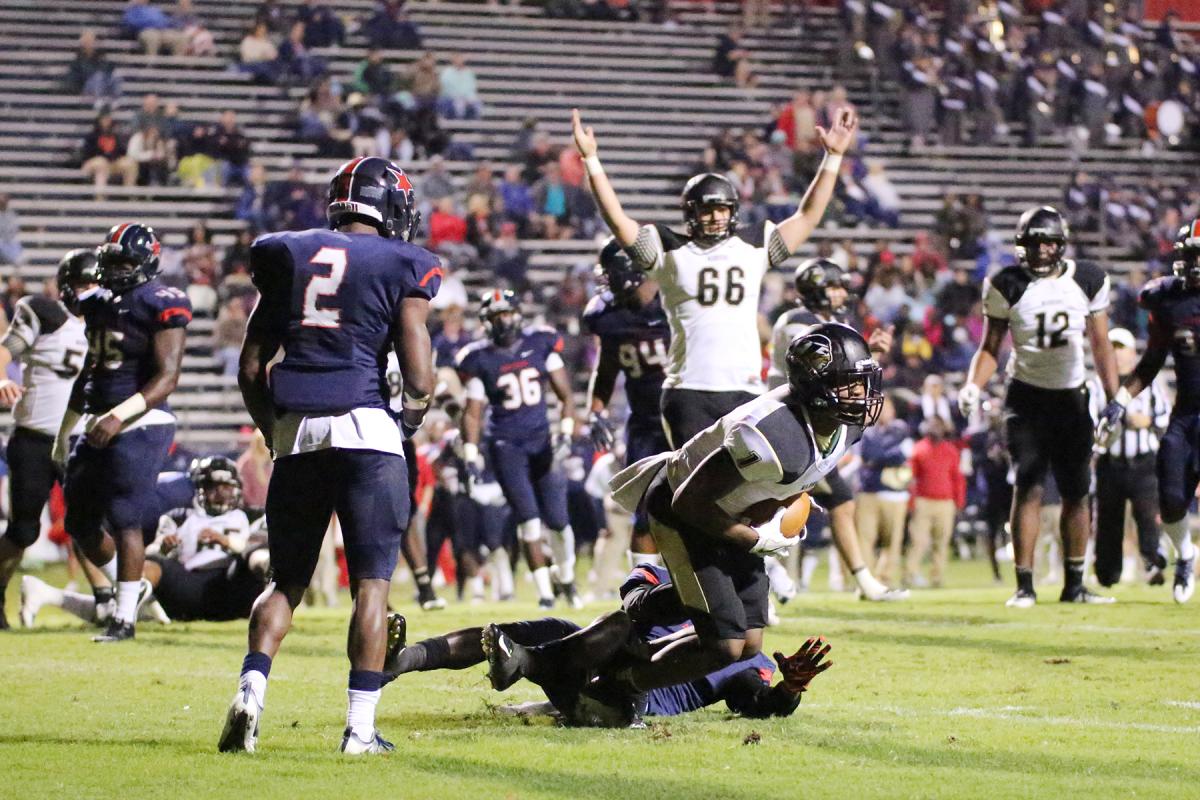 East Central's Conner Merrill (No. 66) signals "Touchdown" as Devonta Jones hauls in a Dom Marino pass to put the Warriors on the scoreboard against Northwest. (EC Photo)