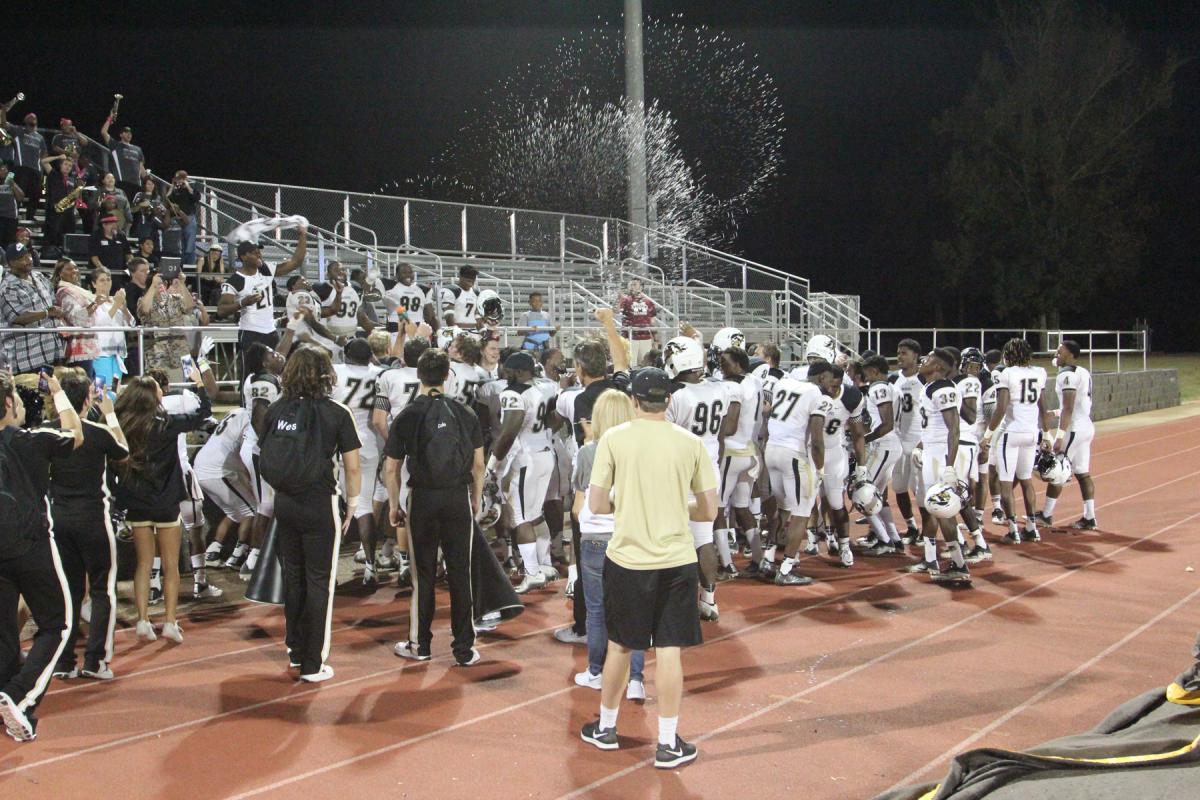 October 30, 2016
The East Central Community College Warrior football team earned its first-ever Mississippi Association of Community and Junior Colleges South Division Championship with a 42-13 road win over Southwest Mississippi Community College Saturday, Oct. 29, in Summit.
While it was the Warriors first South Division title, East Central did earn a North Division title in 1970.
With the win, the Warriors earned the right to host defending national champion Northwest Mississippi Community College in an MACJC semifinal game Saturday, Nov. 5, in Bailey Stadium in Decatur. Kickoff is set for 2 p.m.
The two teams met in an MACJC semifinal last October with the Rangers winning 27-20 in Senatobia.
On Saturday, Southwest got on the scoreboard first on Homecoming in Summit with a 34-yard field goal on the opening drive.
East Central then drove the ball 61 yards in 10 plays to set up a five-yard touchdown run from quarterback Dominic Marino of Venice (Fla.) High School to take a 7-3 first quarter lead. Aaron Garrett out of Meridian High School added the extra point.
The Warriors extended their lead to 14-3 when Marino found Antonio Gibson of Eagles Landing (Ga.) High School for a 40-yard touchdown pass with 9:13 left to play in the first half.
Southwest added another field goal to close its deficit to 14-6 at intermission.
East Central would extend the lead to 21-6 with 4:25 to play in the third quarter when Marino found Kalen Meggs of Richton High School for a 22-yard touchdown pass and a 21-6 lead. The pass came on a fourth down and 10 play.
The Bears found the end zone for the first time in the game with 14:55 to play on a seven-yard run that capped an 80-yard drive. The Warriors lead was cut to 21-13.
From there on, it was all East Central. Marino tossed his third touchdown pass of the game, this time to Chris Deloach out of Columbus High School from 18 yards out. The Warriors led 28-13.
Southwest fumbled the ensuing kickoff and a Warrior recovery allowed East Central to take over on the Bear 36. Running back Dwayne Barnett of Harrison Central carried it in from the eight for the East Central touchdown and the Warriors were up 35-13 with 8:26 left to play.
East Central took over again, this time on the Southwest 20 after another Bear fumble on the first play after the kickoff. A few plays later, freshman wide receiver Nigel Woods of Petal High School recovered the fumble of teammate running back Noah Nix in the end zone to add another touchdown for the Warriors and extend the lead to the final 42-13.
For East Central, Marino was only five of 12 through the air for 91 yards, but threw for three scores. Barnett carried the load in the running game with 227 yards on 38 carries and one touchdown. Nix added another 107 yards rushing on 16 carries. As a team, the Warriors totaled 536 yards in offense, including 445 on the ground. Defensively, linebacker Eric Barnes III of Seminary High School had 10 solo stops, while defensive back Isiah Thomas out of Madison Central High School added nine tackles, including eight solo stops. Thomas and Barnes both had fumble recoveries.
This is the first time East Central has been to the MACJC football playoffs in consecutive seasons in 40 years.
You can listen or watch the game at www.eccc.edu/eccc-media.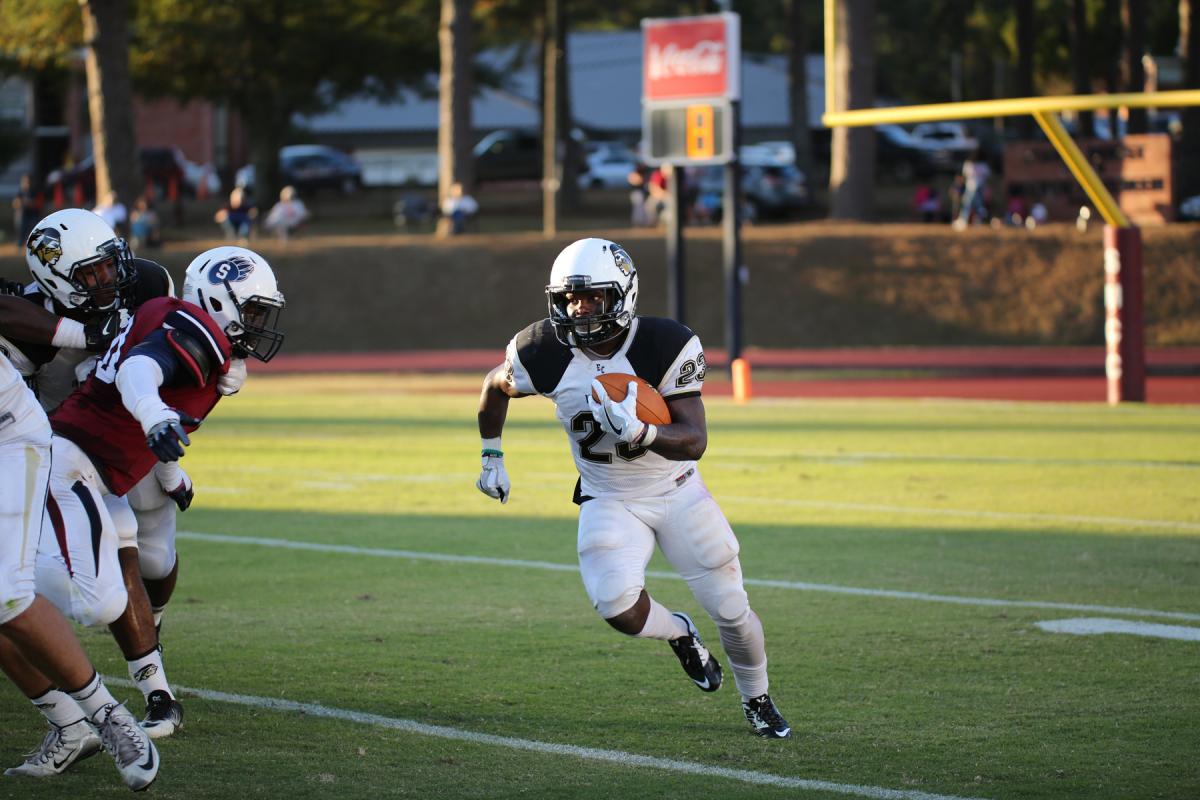 Dwayne Barnett on the run during first half action. (EC Photo)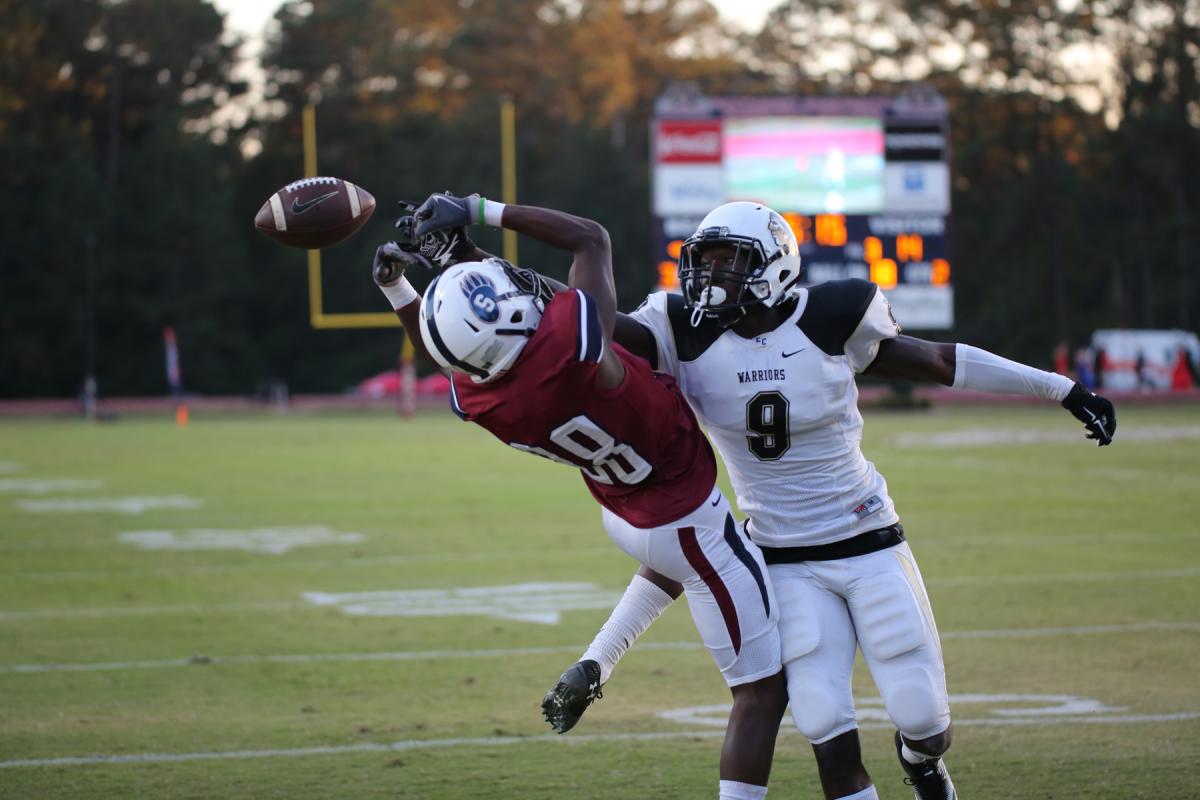 Defensive back Nick Nichols breaks up a long pass attempt by Southwest. (EC Photo)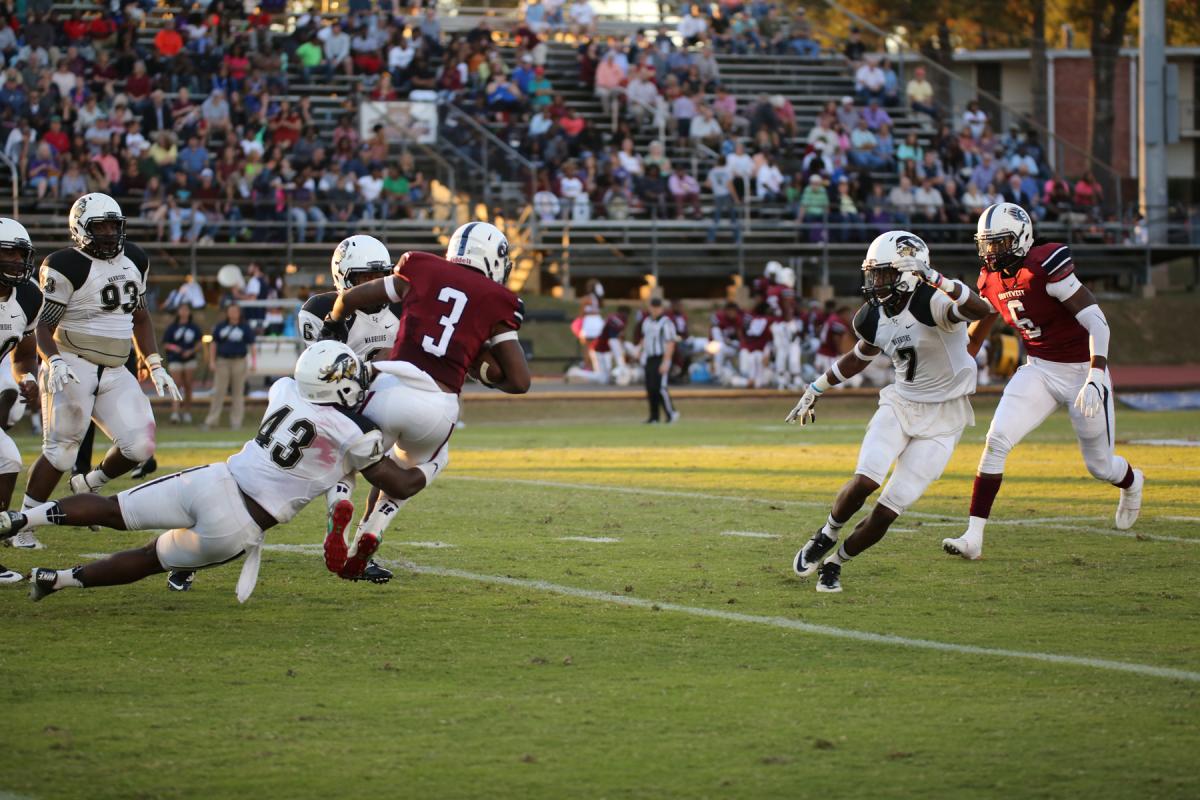 Linebacker Eric Barnes III wraps up a Southwest running back. (EC Photo)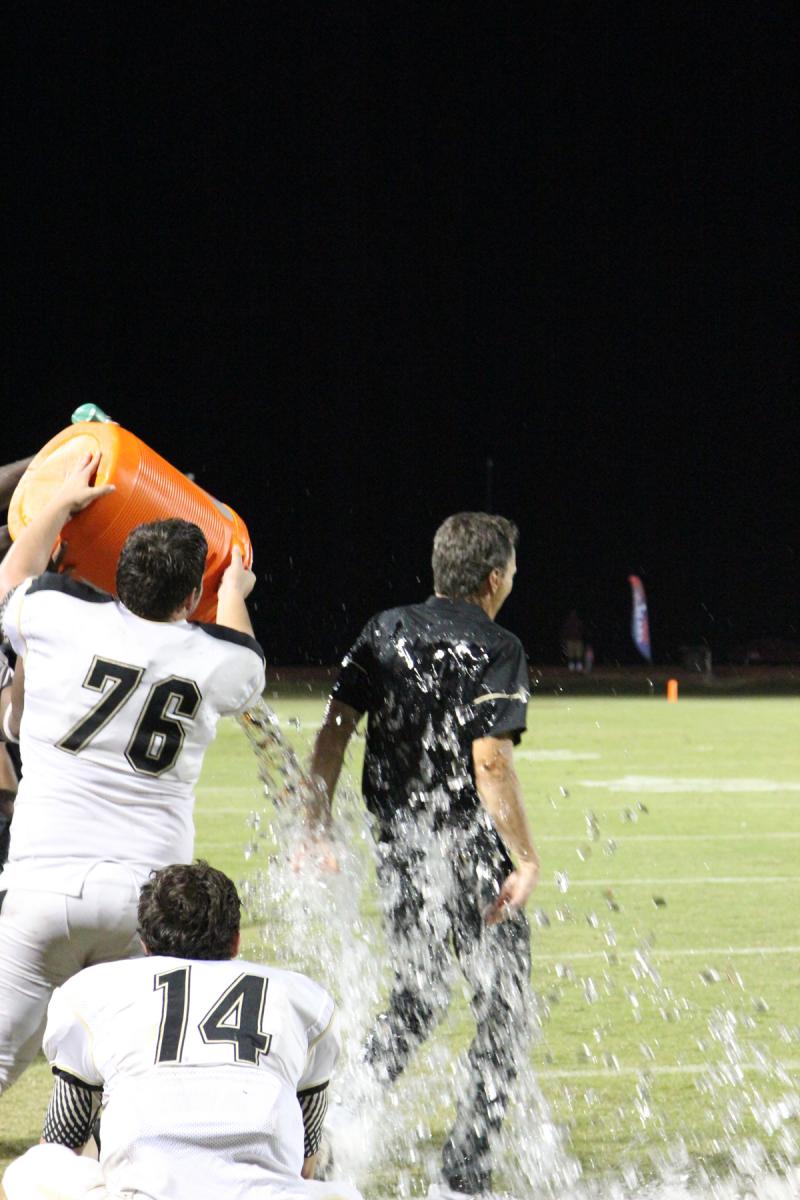 Warrior Head Coach Ken Karcher gets the traditional "Gatorade Bath" after East Central claims the South Division title. (EC Photo)