October 2, 2017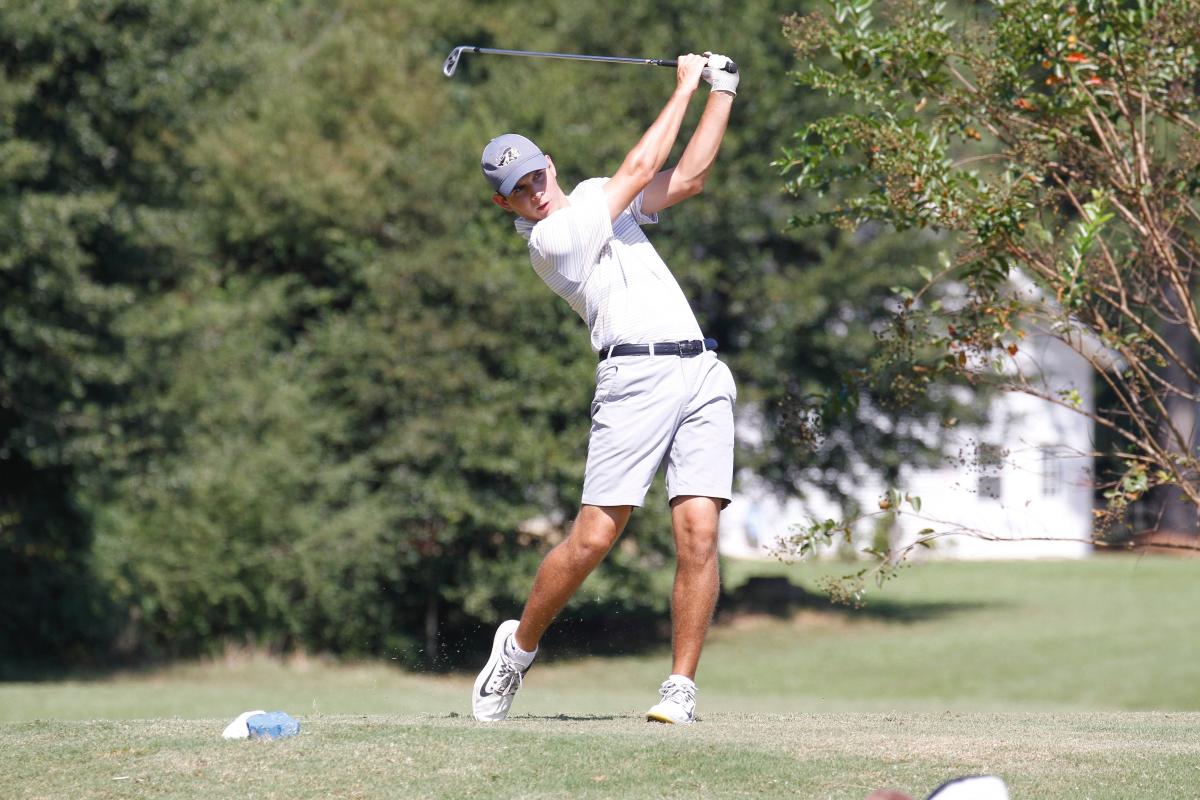 Warrior golfer Bailey Threlkeld watches his drive during MACJC Conference Event No. 2 at Wolf Hollow in Wesson (Photo Courtesy of Co-Lin SID)
East Central Community College golfers Bailey Threlkeld and Jacob Hamner tied for 15th place as the Warriors competed in Mississippi Association of Community and Junior Colleges Conference Event No. 2 Sept. 30-Oct. 1 at Wolf Hollow Golf Club in Wesson.
Threlkeld, a sophomore from Fort Walton Beach, Fla., and Hamner, a freshman from Vanderbilt Catholic in Houma, La., both shot 152 over the 36-hole, two-day tournament.
The Warriors finished sixth overall in the team competition, which was won by Meridian Community College.
Also scoring for East Central in the tournament were freshman Nathan Davis of Newton County, who shot 163 and tied for 36th; sophomore David Barry of West Jones, who tied for 39th with a 164, and freshman Trenton Hundley of Choctaw Central, who shot 169 and finished in 41st place.
East Central will next compete in the Mississippi Gulf Coast Community College Fall Invitational (MACJC Conference Event No. 3) Oct. 16-17 at Grand Bear Golf Club in Saucier.