April 11, 2017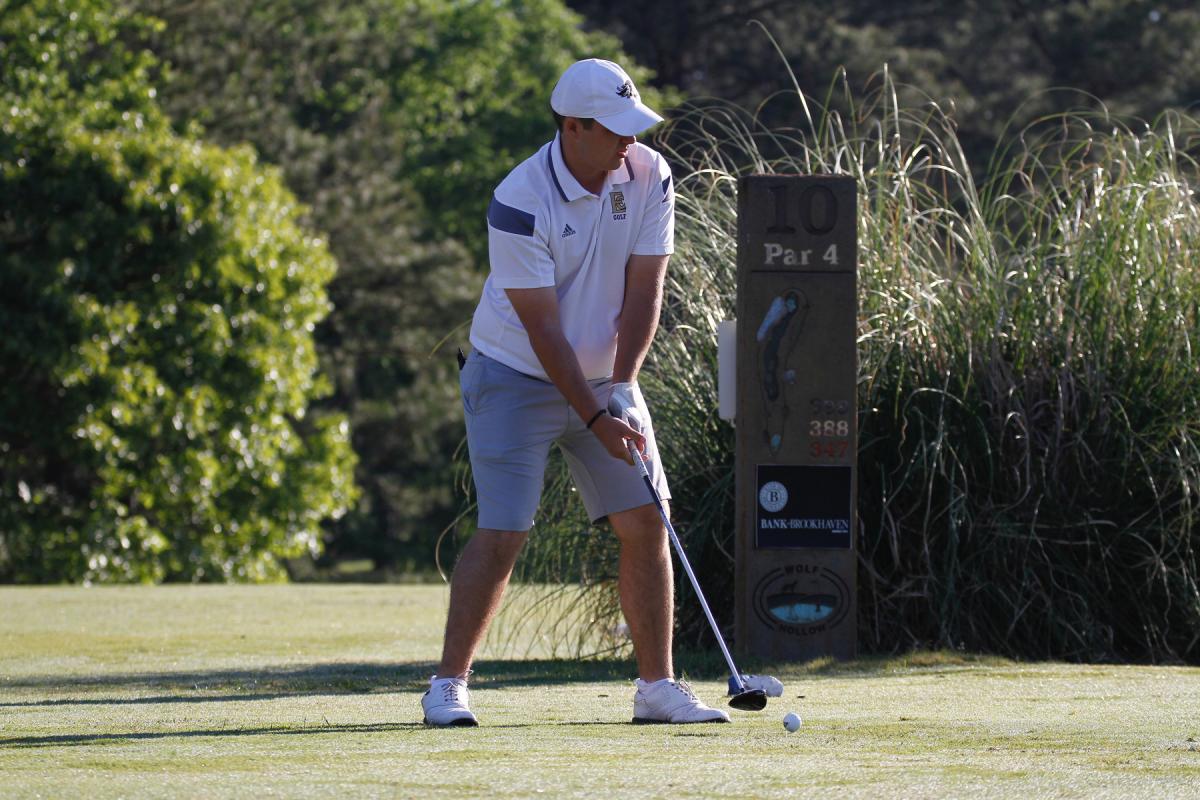 ECCC golfer David Barry tees off at the 2017 MACJC State Tournament. (Photo courtesy of Copiah-Lincoln Community College)
Led by the play of freshman David Barry, the East Central Community College golf team finished in sixth place at the 2017 Mississippi Association of Community and Junior Colleges State Golf Tournament April 9-10 at Wolf Hollow Golf Club in Wesson.
Barry, who prepped at West Jones High School, shot a six-over par 150 over the two-day, 36-hole tournament to finish tied for 13th. The tournament was hosted by Copiah-Lincoln Community College.
By virtue of his play in the MACJC State Tournament, Barry qualified to compete in the National Junior College Athletic Association District D Championship at Grand Bear Golf Club in Saucier April 24-25. The event is hosted by Mississippi Gulf Coast Community College.
As a team, the Warriors shot a 622, improving by 18 strokes over the final 18 holes. Meridian Community College won the tournament.
Freshman Matthew Perry, who prepped at Germantown High School, finished tied for 21st with a two-day total of 153. Other Warrior golfers who scored in the tournament were sophomore Seth McCormick from Newton County Academy, who finished tied for 33rd with a 162, and freshman Noah Parnell from Vancleave High School, who finished tied for 36th with a 164. Freshman Bailey Threlkeld from Choctawhatchee High School in Shalimar, Fla., shot a 78 in the opening round.
The East Central golf team is coached by Chris Clark.