September 8, 2023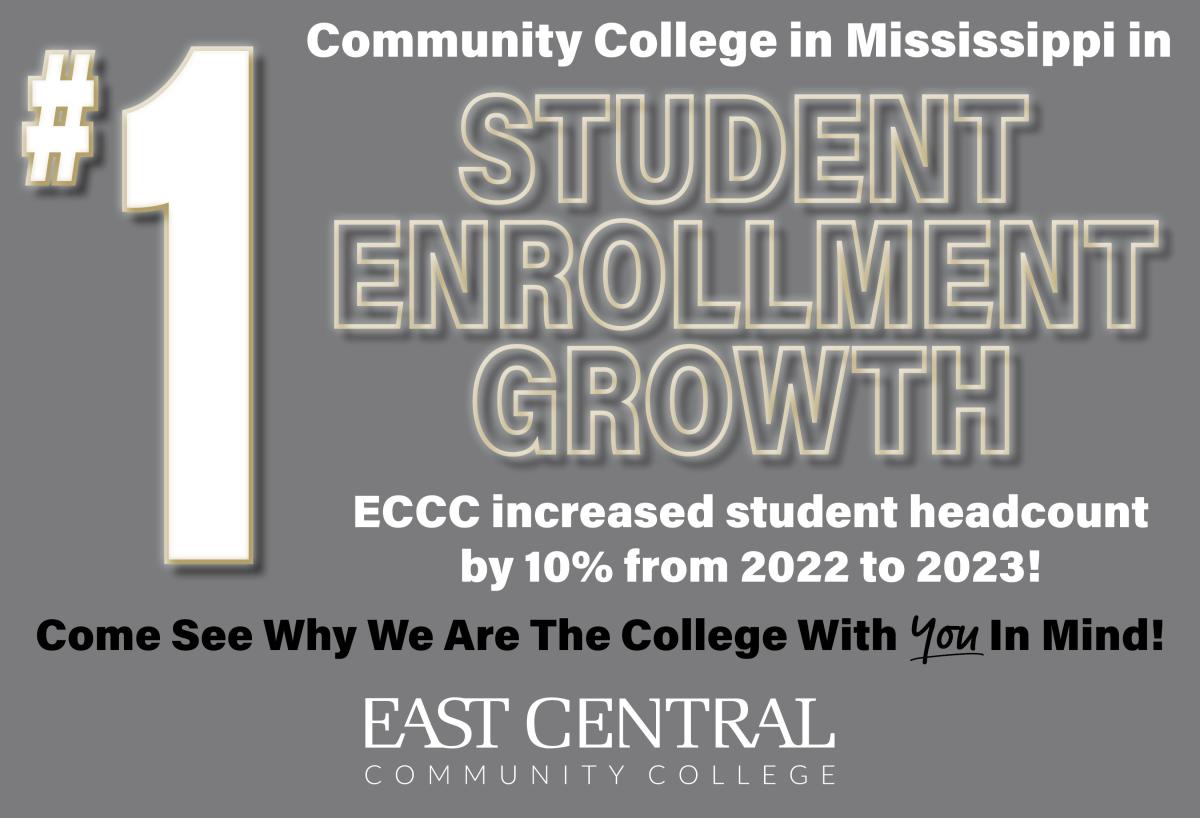 Based on data recently collected by the Mississippi Community College Board, East Central Community College in Decatur ranked first among the state's 15 community colleges in headcount growth by percentage with 2,615 students. 
The college's student count increased by 10 percent from the fall 2022 semester to the fall 2023 semester, the only double-digit increase in the state.  
"We are very proud of our Enrollment Management office and all members of the ECCC family for helping us reach these milestones. A large part of this increase comes from our improved retention of students, which speaks highly of the atmosphere and student experience the college has created," said East Central President Dr. Brent Gregory. "These enrollment numbers are indicative of the culture we are building, which is exceptional education and a full collegiate experience, at a fraction of the cost." 
East Central Community College has not totaled over 2,600 students since the fall of 2017 when enrollment reached 2,625.  
"We look forward to carrying this momentum forward and continuing to be the premier college choice for all members of our five-county district," said Dr. Gregory.  
East Central Community College enrollment is open for a variety of terms including Late Start, Intensive Terms, Winter Session, Summer Terms, and more. Applications for fall 2024 opened on Friday, September 1. For more information about the college, or to enroll to become a student, please visit admissions.eccc.edu.