January 20, 2017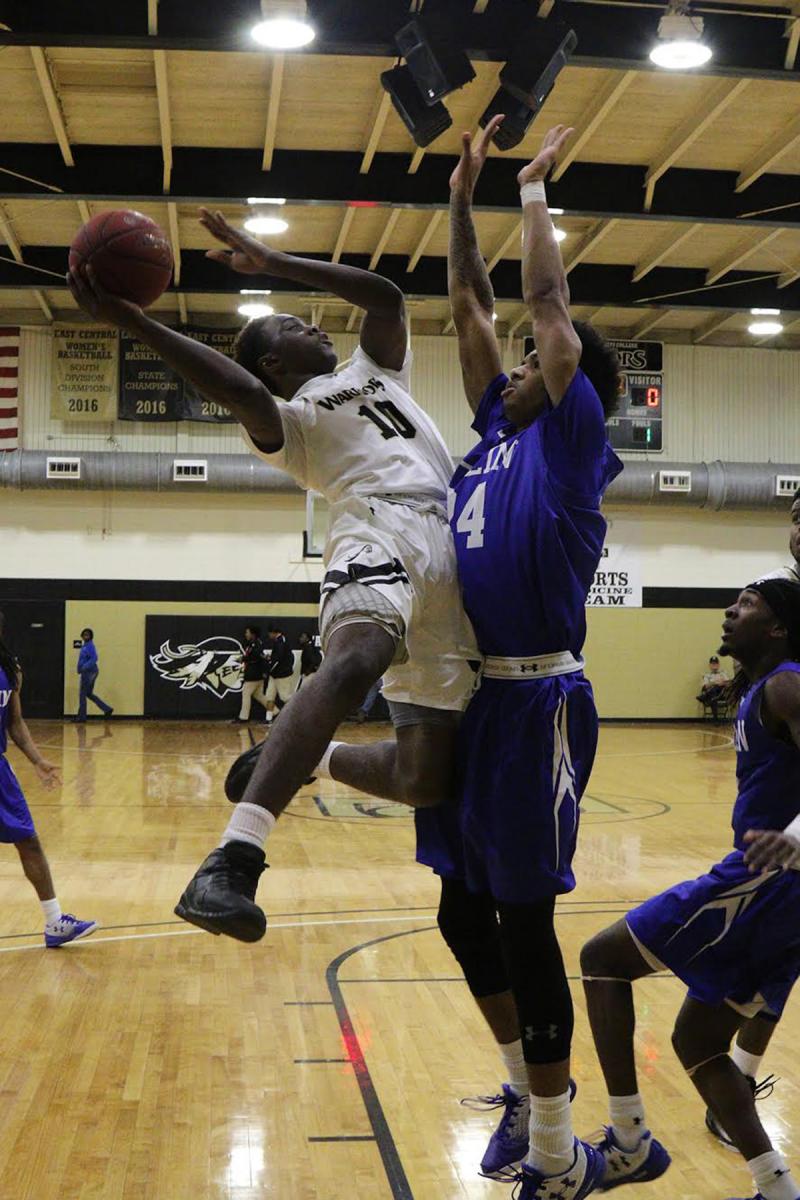 East Central's Tonzell Handy fights through a Co-Lin defender for a basket in the Warriors' win. (EC Photo)
A career-high 20 points from sophomore Tonzell Handy helped push the East Central Community College men's basketball team to an 88-75 MACJC South Division win over Copiah-Lincoln Community College on Thursday night, Jan. 19, at Brackeen-Wood Gymnasium in Decatur.
Handy, a product of Lanier High School in Jackson, also pulled down 12 rebounds, including 11 on the defensive end of the court.
The Warriors improved to 2-2 in South Division play and 7-6 overall, while Co-Lin dropped to 7-6 on the season and 1-3 in division play.
ECCC lead 35-34 at the half before pulling away from the Wolves in the second half.
Three other Warriors scored in double figures, including freshman Antonio Clark of Leake Central High School with 19 points, sophomore Jaylon Bardley of New Hope High School with 15 points, and freshman Cayman Ruffin of Neshoba Central High School with 11. Freshman Alvin McFarland out of West Point High School dished out a dozen assists for East Central.
The Warrior defense held Col-Lin to 35 percent shooting on the night and produced 13 steals and four blocked shots.
The Warriors will be on the road against Pearl River Community College Monday, Jan. 23, in Poplarville, before returning home for to host No. 9 nationally ranked Jones County Junior College Thursday, Jan. 26, in Brackeen-Wood Gym. Tipoff for both matchups is set for 7:30 p.m.