September 15, 2016
The East Central Community College men's soccer team beat Holmes Community College 3-2 in a close North Division matchup Sept. 14 at the Soccer Complex in Decatur.
ECCC improved to 3-3 overall on the season and 2-1 in the North Division.
Warrior freshman forward Orion Anderson of Clinton High School had a header into the net just before halftime to tie the match at 1-1.
After the intermission, Anderson scored again to give East Central the 2-1 lead. Jacob Thomas of Northwest Rankin High School assisted on both of Anderson's goals.
After Holmes tied the match at 2-2 late in the second half, East Central's Fredy Gutierrez of Pontotoc High School made the game-winning goal with five minutes left in the game.
The East Central men's soccer team will be in action Sept. 16 against Hinds Community College in Raymond at 7 p.m.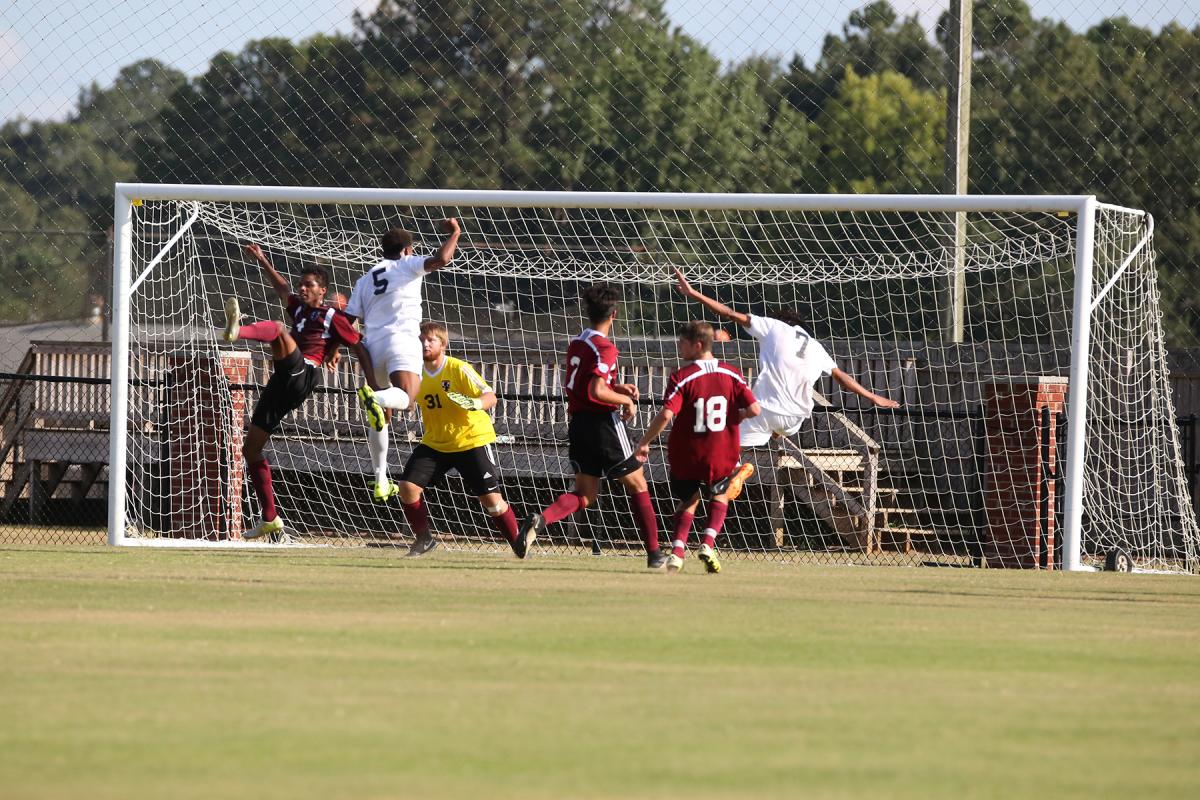 East Central's Orion Anderson (5) scores the first of his two goals against Holmes. (EC Photo)