September 21, 2016
The East Central Community College Warrior soccer team fought hard, but ran out of time in a 4-2 loss against the Southwest Community College Bears Tuesday, Sept. 20, in Bailey Stadium on the Decatur campus.
The Warriors were down 2-0 in the second half, but were able to tie the game 2-2 with 13 minutes to play.
Southwest scored on a penalty kick and added another goal with two minutes left to play to go up for good and the win.
Scorers for the Warriors were sophomores Fredy Gutierrez of Pontotoc High School and Blake Bonds of Germantown High School.
The ECCC's men will face Pearl River Community College in non-division action Friday, Sept. 23, in Bailey Stadium in Decatur at 7 p.m.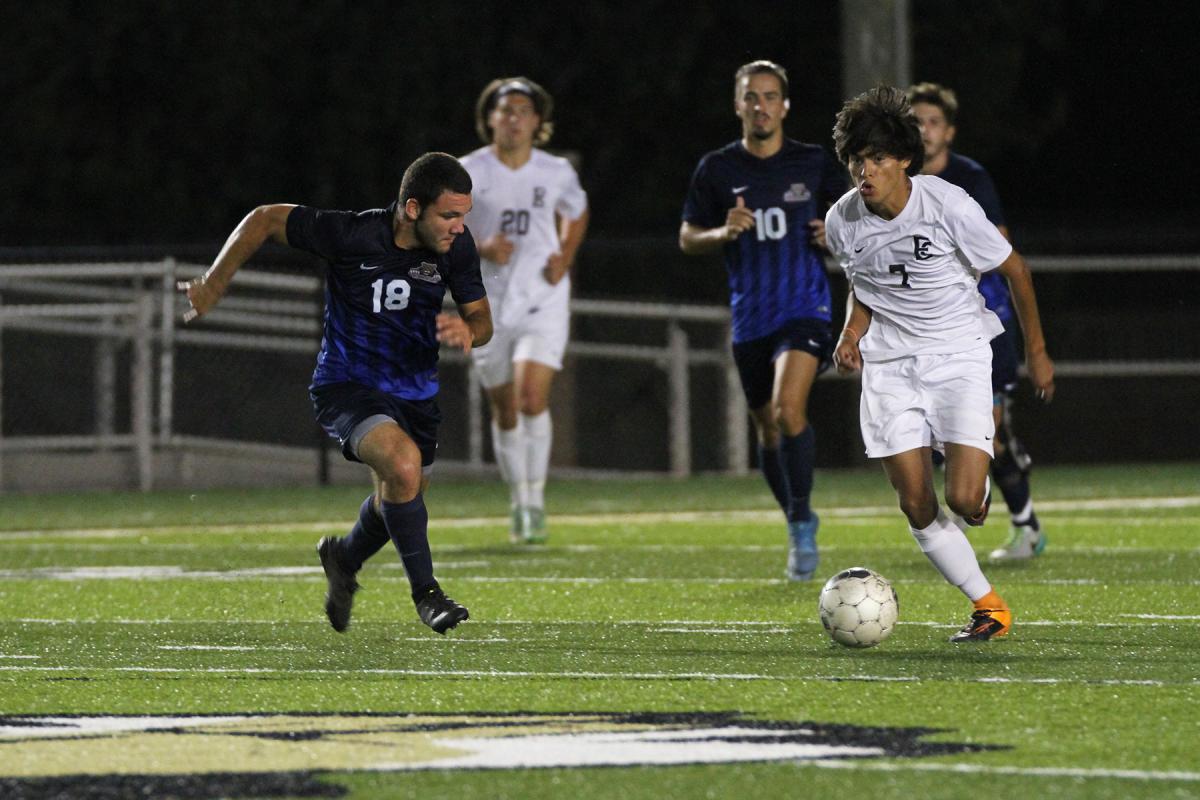 Fredy Gutierrez's (7) second half goal got the Warrior's on the scoreboard against Southwest.