February 27, 2023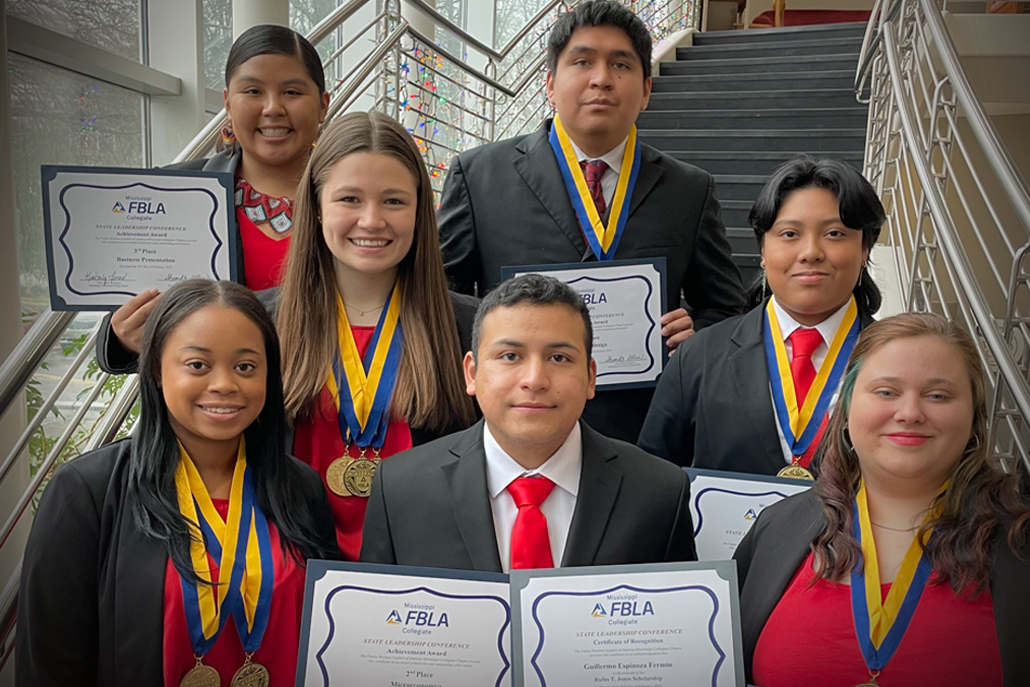 East Central Community College had seven students represent the College at the annual FBLA Collegiate State Conference last week held at the Mississippi University for Women in Columbus.
During the conference, approximately 100 students competed in over 50 business, legal, and leadership-oriented testing and live performance events with students representing community colleges and universities from throughout Mississippi.
All seven of East Central's participants placed with six of those qualifying for competition at the National Leadership Conference which will be held in Atlanta, Ga., June 22-25.
Winners included:
1st Place: Hospitality Management Case Competition - Ellie Winter
1st Place: Human Resource Management – Perla Lopez and Ellie Winter
1st Place: Marketing Management and Decision Making - Armando Lopez, Hannah Mowdy, and Janiyah Broach
1st Place: State of Chapter Presentation – Janiyah Broach and Ellie Winter
2nd Place: Microeconomics – Guillermo Espinoza Fermin
2nd Place: Website Design – Armando Lopez, Hannah Mowdy, and Guillermo Espinoza Fermin
3rd Place: Business Presentation – Perla Lopez and Taina Thompson
Advisors for ECCC's FBLA Collegiate Theta Chi Chapter include Christy Ferguson, Bobby Hebert, and Lisa Lampton.