November 11, 2016
The East Central Community College Lady Warriors squeaked out a one-point win, 66-65, over the visiting East Mississippi Community College Lady Lions Thursday, Nov. 10, in Brackeen-Wood Gymnasium on the Decatur campus.
The Lady Warriors held a 15-point advantage going into the fourth quarter, 55-40, but EMCC was able to close to within one point in the closing seconds of the contest.
Sophomore Shadejha Brown of Lake High School hit a pair of last second free throws to secure the win for East Central.
East Central never gave up the lead after scoring the first points of the game.
Freshman Autumn Taylor of Newton High School led East Central in scoring with 20 points and added two assists and two steals. Sophomore Laneisha Jeans from Pine Forest High School (Pensacola, Fla.) and freshman Curtisha Coleman of Wayne County High School had 11 points each. Sophomore forward Jessica Powers of Pearl River Central High School had 10 rebounds and was a perfect two for two at the line for the Lady Warriors. 
East Central improved to 2-1 on the season, while East Mississippi dropped to 3-1. 
The Lady Warriors are back in action at home against Coahoma Community College on Monday, Nov. 14. Tipoff is 5:30 p.m.
All East Central home basketball games are on the radio and live stream video at www.eccc.edu/eccc-media.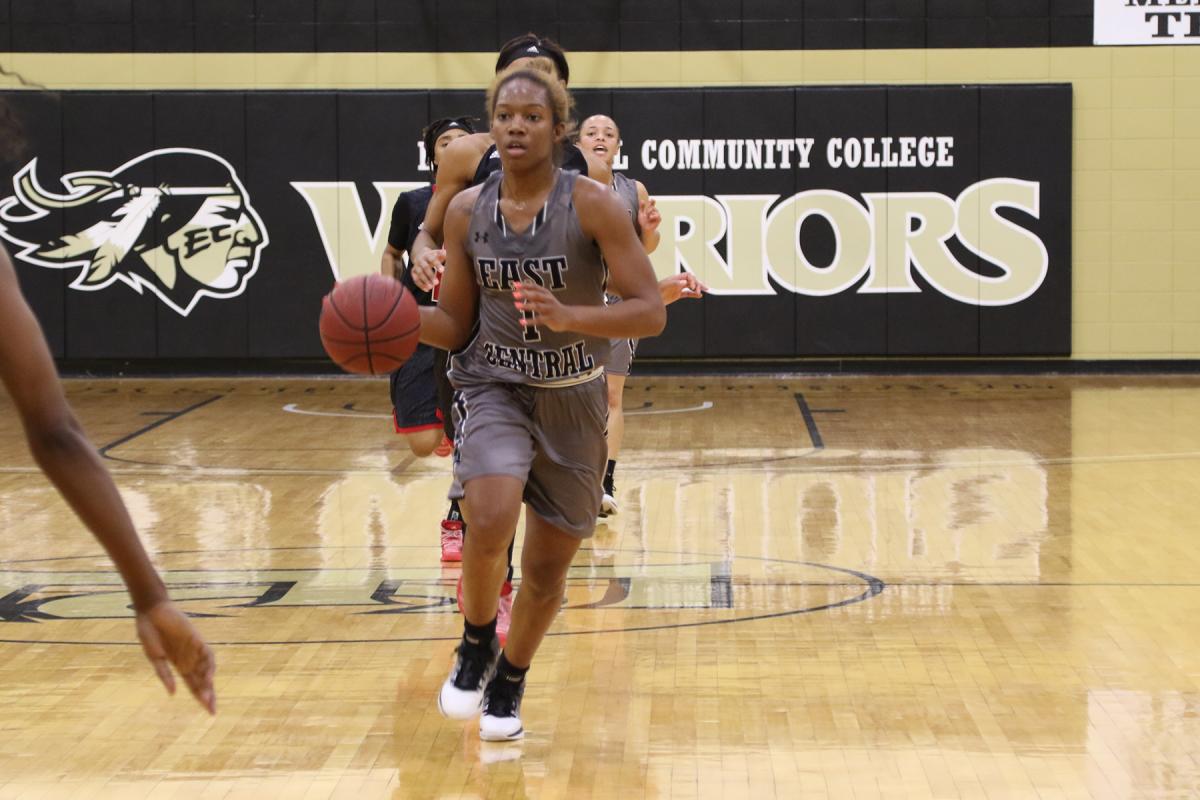 East Central freshman forward Autumn Taylor led the Lady Warriors with 20 points in the win over East Mississippi. (EC Photo)