September 14, 2023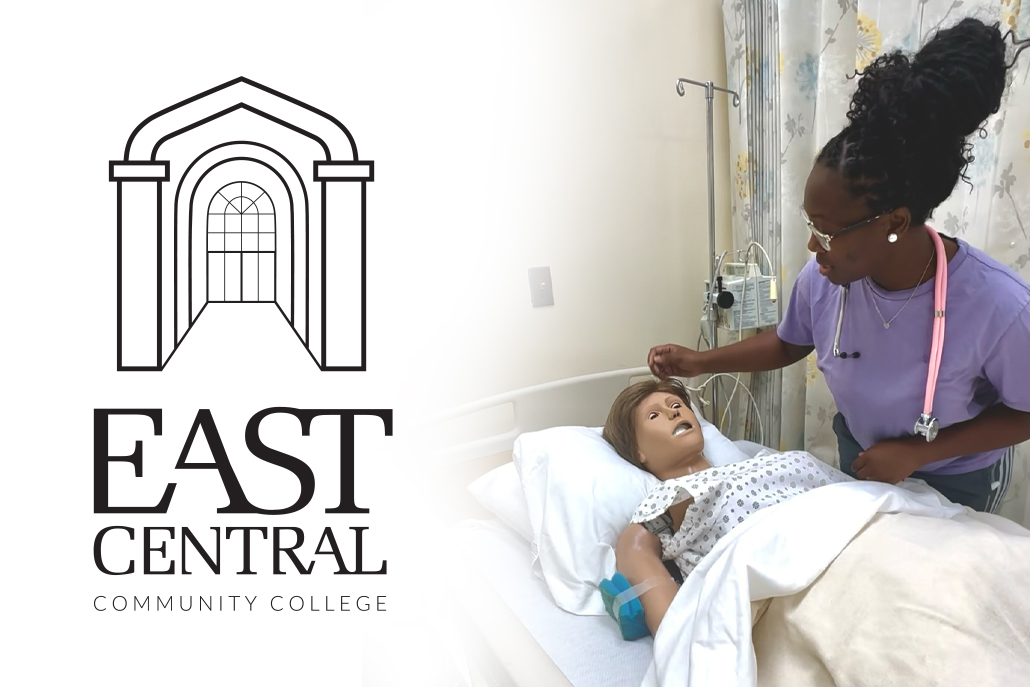 Brandy Watson, a determined individual seeking a career change, lacked just two classes to get accepted into East Central's nursing program. Thanks to the support of East Central Community College and the Career STEP program offered by the Southern Mississippi Planning & Development District, Watson was able to complete her class work, obtain an internship, and enroll in the college's Practical Nursing Program.  
"The Career STEP program was very beneficial to me, as it pushed me into finishing the classes I needed to apply for the nursing program," said Watson. "I was going to have to take out a loan to continue my education, but this program covered those expenses for me which ultimately drove my decision." 
The Southern Mississippi Planning & Development District's Career Skills Training Education Pathways (STEP) Program is a valuable workforce initiative that covers the cost of short-term training, including workforce and career-technical education courses. By partnering with local community colleges like East Central, this program connects participants with training opportunities that lead to promising career paths. Watson was able to utilize this program to pursue her educational goals within East Central's nursing program. 
Upon completion of her prerequisite classwork, Watson was put in touch with Brittney McCurdy, an administrator for MS Care Center in Morton. Watson began a paid internship with the facility and shadowed employees in duties ranging from administration, dietary, and nursing. 
"My internship experience really prepared me for school," said Watson. "I got to gain first-hand experience in multiple areas of the facility, which has already helped me in my coursework in the nursing program." 
Watson, a Morton High School graduate, is on track to complete her PN degree in July of 2024. 
"I would definitely recommend this program to anyone who is considering continuing their education," said Watson. "In fact, I have already recommended it to some family members, and hope that they can gain the same benefits that it has provided me." 
To qualify for the Career STEP program, participants must meet specific eligibility criteria, including being between the ages of 18-59, not enrolled in high school, enrollment in an approved program, having a household income not exceeding 200% of the federal poverty level, and completing the eligibility process before the start of their respective course or program. 
For further information about the Career STEP program, please contact Workforce Development-Career Coach, LeVar Robinson at 601-635-6430 or at
lrobinson@eccc.edu
.