September 28, 2018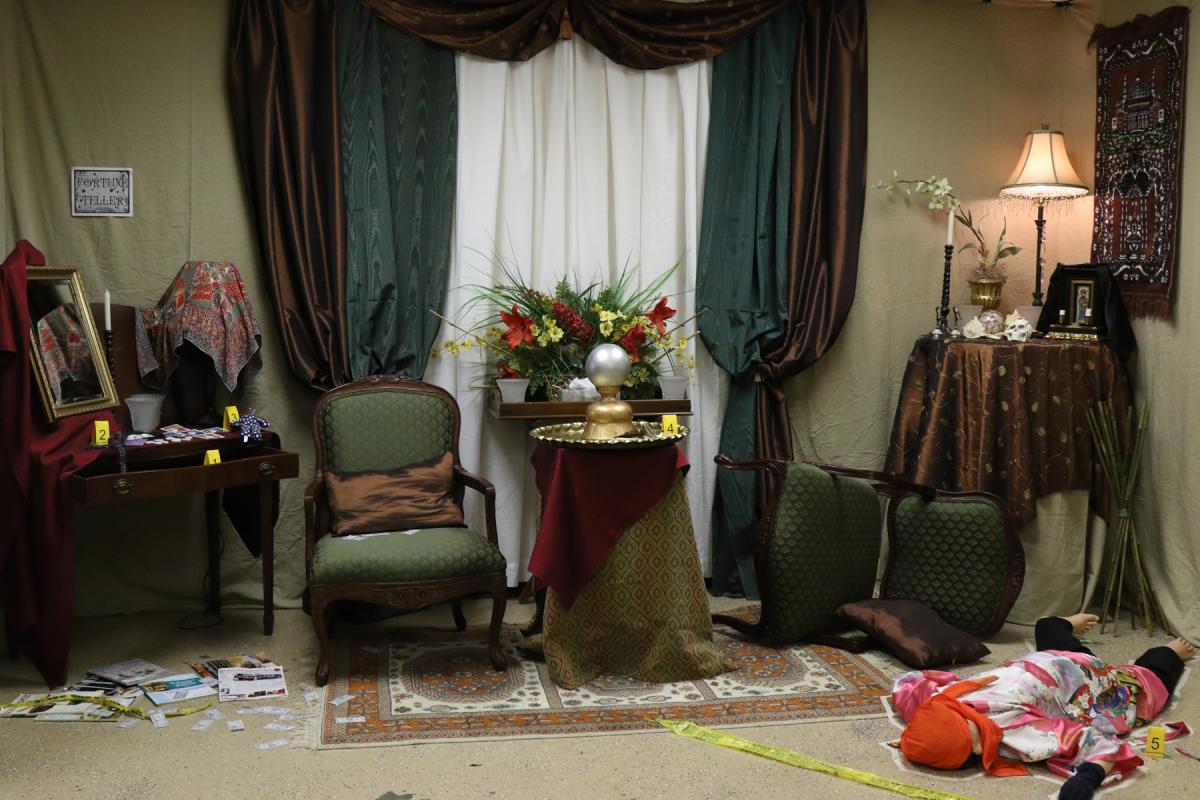 East Central Community College's DECA is sponsoring a Dr. Jekyll and Mr. Hyde-themed Escape Room on the Decatur campus Oct. 15 to Nov. 2 with all proceeds to support the activities of the student organization.
Escape rooms present teams of participants with a series of clues to help them solve a mystery and thus earn their escape from the room. The DECA Escape Room will center on clues to solve the crime spree of Mr. Hyde.
Robert Louis Stevenson's "The Strange Case of Dr. Jekyll and Mr. Hyde" is the common reader at East Central this academic year. The short novella is about a London lawyer who investigates strange occurrences between his two alter egos—Dr. Jekyll and Mr. Hyde—who exhibit wildly contradictory behavior.
The DECA Escape Room in the Culinary Arts Lab in Rives Hall on the ECCC campus will be open from 9 a.m. to 7 p.m. Monday through Friday from Oct. 15 to Nov. 2. Extended hours will be available on Halloween, Wednesday, Oct. 31.
At the end of the Escape Room fundraiser, the team with the fastest escape time will be awarded trophies and T-shirts.
The cost is $60 for each team of six members or less. There will be an additional $10 per person charge for teams with more than six members. The maximum number for any team is 10 people. The balance due must be paid before reservations can be confirmed. All team members must sign a waiver of liability.
Reservations are required in advance to participate in the Escape Room. For reservations, contact Ruth Gregory, accounting/business instructor, at 601-635-6276 or rgregory@eccc.edu. Please leave a message with a phone number for a return call.
DECA is an international association of high school and college students and teachers of marketing, management and entrepreneurship in business, finance, hospitality, and marketing sales and service. The organization prepares leaders and entrepreneurs for careers and education in marketing, finance, hospitality, management, and other business areas.