June 15, 2022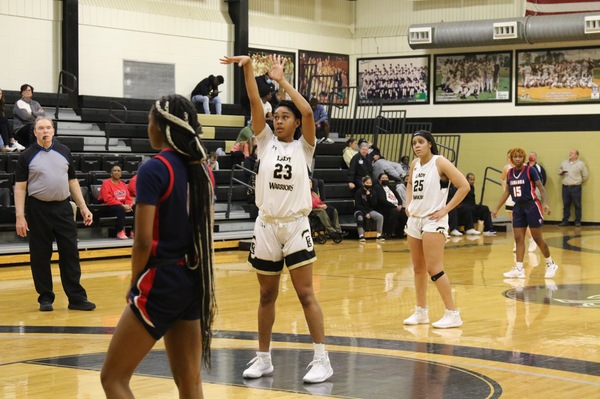 East Central Community College's upcoming sophomore Myeisha Scott, a forward from Jackson, was tabbed as a 2022 JUCO Top 40 player going into the 2022-23 season.
Scott, a 6'1 forward, was second on the team in scoring last season as she averaged 11 points per game while shooting 41 percent from the floor. Along with her stellar offensive production, Scott dominated the boards as she hauled in 88 offensive and 124 defensive rebounds for a season total of 212. She also added 23 blocks on the year. 
Along with the honor, Scott has been invited to Clayton State University in Atlanta, Ga. to play in the Women's Basketball Coaches Association All-Star game, the only certified women's basketball junior college event in the nation. The All-Star weekend will take place from July 20-23 with games being played on July 22 and 23. 
The Lady Warriors, under the direction of fifth-year head coach LaTaryl Williams, will tip off the 2022-23 season in November.