East Central Community College in Decatur is making it easier than ever for prospective students to enroll in classes, as members of a new student recruiting team will be visiting high schools throughout the district this fall and spring.
The college's Student Services Division recently welcomed new student recruiters/enrollment specialists Jerami Beard of Morton and Sherrell Brown of Forest to the team. They join Romonica Evans of Newton, who has been employed at ECCC since 2003, to form the new team whose main focus will be on assisting prospective students. All three are ECCC graduates.
Dr. Randall Lee, vice president for student services, who also supervises the recruiters, said, "Although ECCC has attracted talented students for many years, the competition has intensified. Creating this dedicated recruiting team allows East Central to provide the prompt attention our prospective students deserve."
Beard will cover the following high schools: Carthage Christian Academy, Grace Christian Academy, Leake Academy, Morton, Nanih Waiya, Noxapater, Neshoba Central, Louisville, Winston Academy, Winston County Career & Technical Center and Philadelphia/Neshoba County Career & Technical Center.
High schools Brown will cover include Choctaw Central, Forest, Lake, Leake Central, Leake County, Leake County Career-Technical Center, Philadelphia, Scott Central, Sebastopol, Forest and Scott County Career & Technical Center.
Evans will be covering high schools that include Newton, Newton County Academy, Newton County, Union, Newton County Career & Technology Center and Newton Career & Technology Center. She also serves as Career Center director.
For more information, contact the Student Services office at 601-635-6205 or email jbeard@eccc.edu, revans@eccc.edu or sbrown@eccc.edu. Follow the recruiters on Facebook and Twitter at ECCC Recruiting.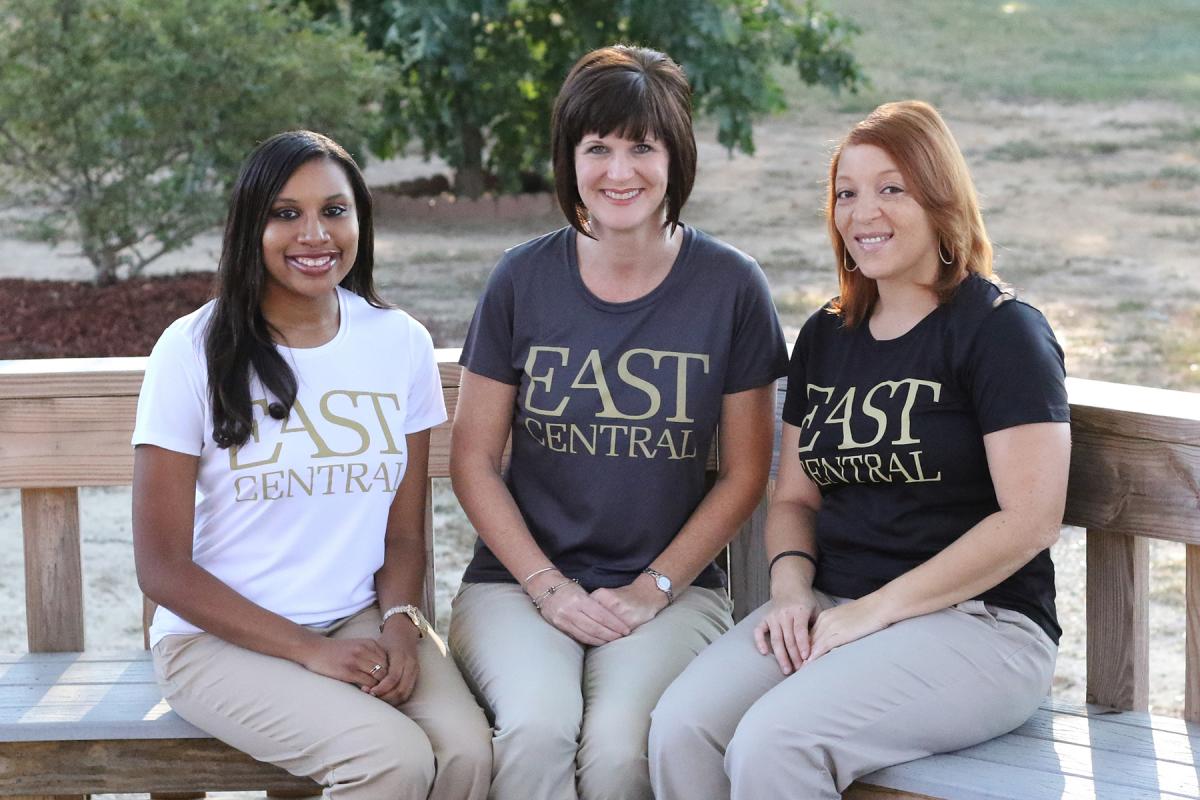 From left are ECCC recruiters Sherrell Brown, Jerami Beard and Romonica Evans. (EC Photo)