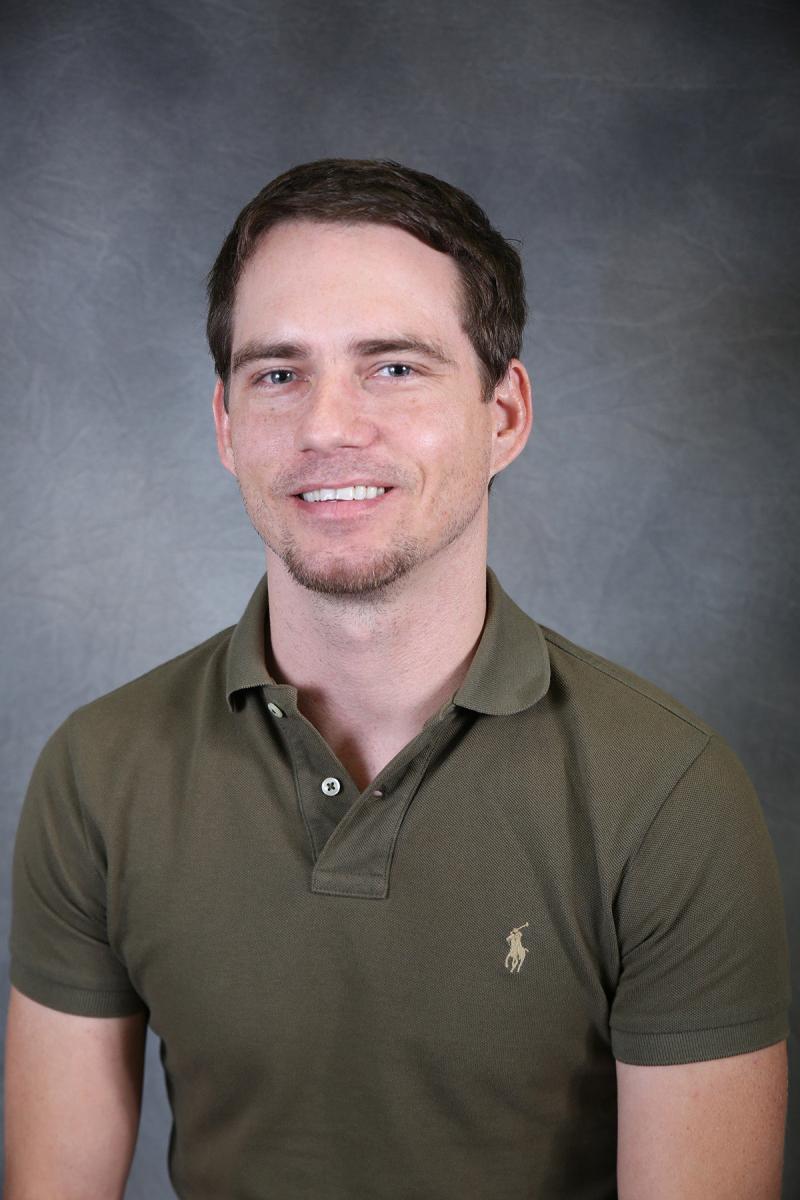 East Central Community College art instructor Jeffrey Hodges will have his artwork Primal Rituals on display at Memphis College of Art (MCA) through Sept. 30 in the Rust Hall Alumni Gallery, 1930 Poplar Ave., Overton Park. 
In Primal Rituals, Hodges uses pointillism in large-scale paintings to reveal the primitive rituals and ethereal experiences of modern game keeping as an anecdote of the spirit. Hodges developed a fascination with wild game and hunting at a young age as a result of his father's involvement in wildlife management and conservation.
"The spiritual kinship shared between living creatures is transitory and poignant," said Hodges.
"The paintings function as manifestations of the intangible components of hunting. They are viewed as shamanic mediums that express these dynamic experiences, which define me as an artist and human."
Hodges was born and raised in the Mississippi Delta, and earned his Bachelor of Fine Arts degree from MCA in Painting in 2011, and a Master of Fine Art degree from the University of South Carolina in 2014.
As part of his graduate studies, Hodges earned a scholarship in 2013 to study abroad at the International Centre for the Arts in Umbria, Italy, where his work was later featured in a group exhibition. Hodges has had solo exhibitions and been featured as a guest lecturer at numerous colleges, including Copiah-Lincoln Community College, East Central Community College and Hinds Community College.
Hodges taught painting at the University of South Carolina prior to coming to East Central Community College.
Gallery hours are Monday through Friday 8:30 a.m.–5 p.m., Saturday 9 a.m.–4 p.m., and Sunday noon–4 p.m. All MCA exhibitions and receptions are free and open to the public.