March 3, 2017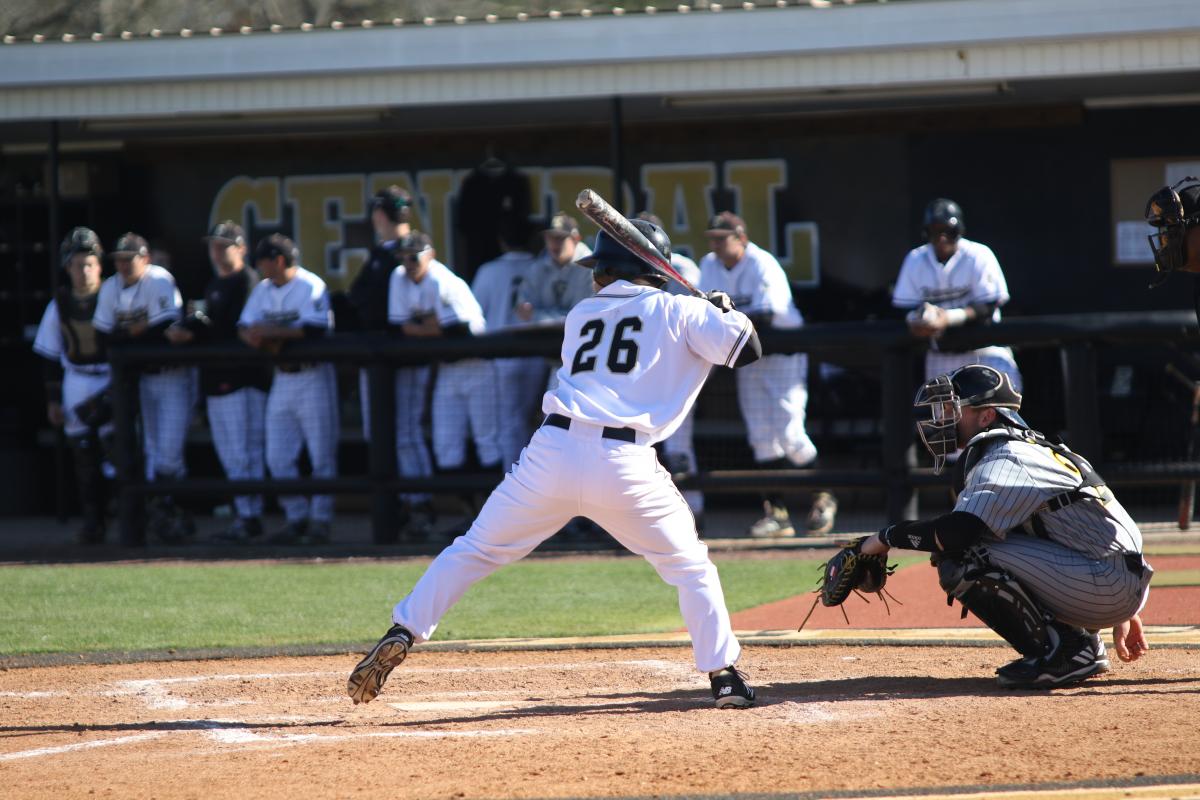 ECCC's Nathan Roseberry was 4 for 5 at the plate with an RBI in game one. (EC Photo)
The No. 8 East Central Community College baseball team scored 24 runs in picking up a doubleheader sweep over Northeast Mississippi Community College Tigers Thursday, March 2, in Booneville.
The Diamond Warriors won the opener 9-4 and then came back to win the nightcap 15-4 in a run-rule shortened five inning game. The games do not count in the Mississippi Association of Community and Junior Colleges standings.
With the wins, East Central improved to 8-2 on the season. Northwest dropped to 4-6.
East Central scored their 24 runs in the sweep on just 17 hits, but 12 Northeast errors in the two games.
In the 9-4 game one win, the lead changed hands four times in the first three innings. Trailing 3-2, East Central finally took the lead for good with two runs in the top of the third inning for a 4-3 lead. They followed that with two in the top of the fifth and then single runs in the sixth, eighth, and ninth innings.
ECCC sophomore center fielder Nathan Roseberry out of Purvis High School led the way offensively for the Diamond Warriors going 4 for 5 at the plate with one RBI. Sophomore first baseman Cole Prestegard from Huntsville (Ala.) High School had a pair of doubles and an RBI in the contest. Freshman right fielder Hunter Bennett from Chilton County (Ala.) High School had two RBI on a fielder's choice in the fifth.
Sophomore right-hander Hagan Brown from Gautier High School picked up the win in relief, throwing 4.2 innings and giving up one earned run on three hits and striking out four Tiger batters.
In the nightcap, the Diamond Warriors used three big innings for the 15-4 win. East Central scored three runs in the top of the third, five in the fourth, and four in the fifth. The 15 total runs in the game were produced on just seven hits. Northeast had five errors, two hit batters and two wild pitches in game two.
Sophomore right fielder Luke Yancey swung a big bat for East Central in game two. The former East Rankin Academy standout was 3 for 3 at the plate with two singles, a triple and three RBI. Freshman shortstop Jacob Edwards from Newton County High School also had three RBI and Prestegard had another double and a pair of RBI.
Prestegard is now second in the nation with eight doubles in 10 games.
Sophomore left-hander Peyton Lott, who prepped at Seminary High School, started and picked up the win. He pitched four innings and gave up two earned runs on four hits.
The Diamond Warriors now travel to Mobile Saturday, March 4, for a doubleheader with Bishop State Community College beginning at Noon.
East Central's next home action is Wednesday, March 8, when Shelton State Community College in Tuscaloosa visits Clark/Gay Baseball Complex for a doubleheader beginning at 3 p.m.