January 31, 2020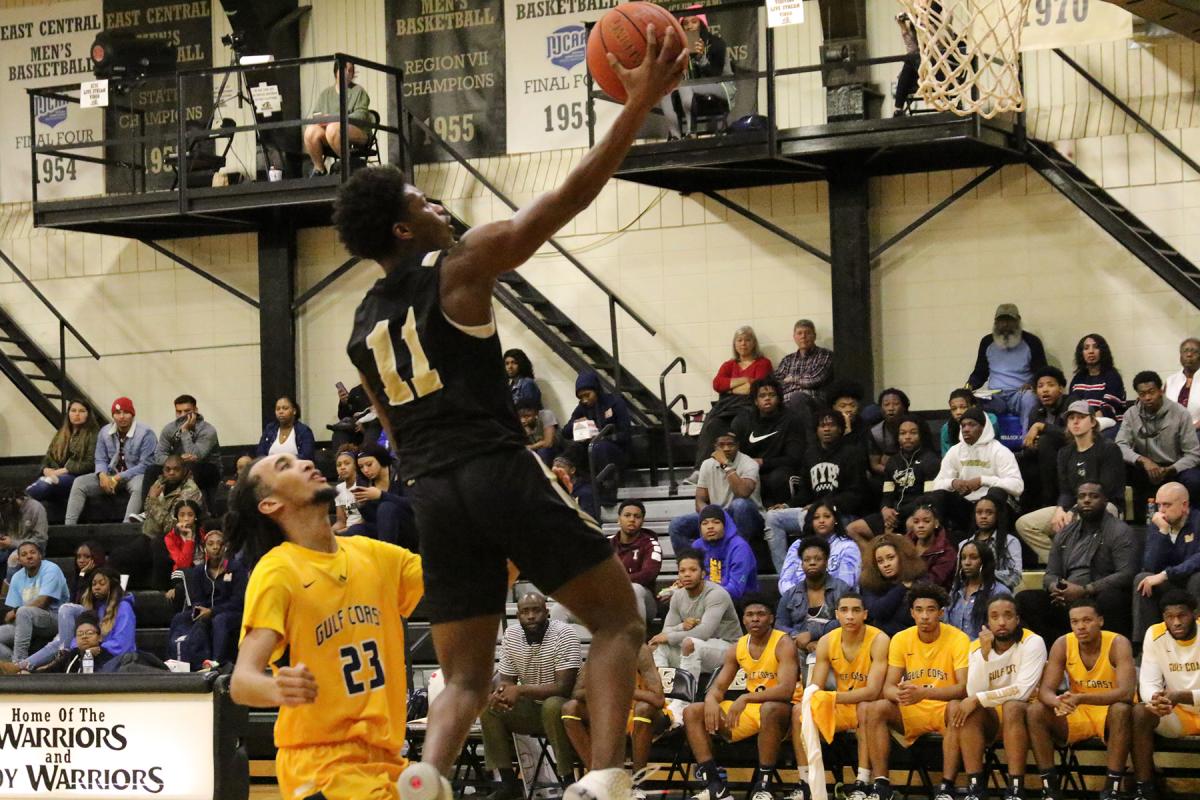 East Central freshman guard Darien Newchurch (Terry) lays in a basket in the win over Gulf Coast. (EC Photo)​
The East Central Community College Warriors avenged a December road loss to Gulf Coast with an 88-69 win Thursday, Jan. 30, at Brackeen-Wood Gym in Decatur. A furious fourth period comeback by the Lady Warriors fell just short in a 66-64 loss to the Gulf Coast Lady Bulldogs
The Warriors got 21 points from sophomore forward JaQuarius Smith (Noxubee County) and 19 from freshman guard Kareem Thompson (Florence, Ala.) in the 19-point win. East Central held a 47-32 lead at the half and led by as many as 25 in the final 20 minutes.
Gulf Coast beat the Warriors 102-90 in Perkinston back on Dec. 9.
With the win, East Central improves to 7-10 overall and 2-6 in the MACJC South Division. Gulf Coast is now 13-3 overall and 5-3 in the division.
The Lady Warriors trailed by double digits most of the women's game, including with just over one minute to play in the contest. Freshman forward Wynter Taylor (Dallas, Texas, Lewisville) had eight points and sophomore guard Jariyah Covington (Starkville) scored five in the final minute to pull East Central to within two points. The Lady Warriors had a chance to tie the game with five seconds to play but turned the ball over before getting a final shot.
Covington finished with 21 points and Taylor had 10 to lead East Central.
The Lady Warriors fall to 7-10 overall and 2-6 in the South Division. The Gulf Coast Lady Bulldogs are now 12-4 overall and 5-2 in the division.
On Monday, Feb. 3, the East Central men will face undefeated and No. 3 ranked Pearl River at 7:30 p.m. in Brackeen-Wood Gym in Decatur. The Lady Warriors and Lady Wildcats will tipoff at 5:30 p.m.
East Central will then host Co-Lin on Thursday, Feb. 6, with those games tipping off at 5:30 p.m. and 7:30 p.m.
All home games can be heard on WKOZ Cruisin 98.3 or watched via live stream video at www.eccc.edu/eccc-media.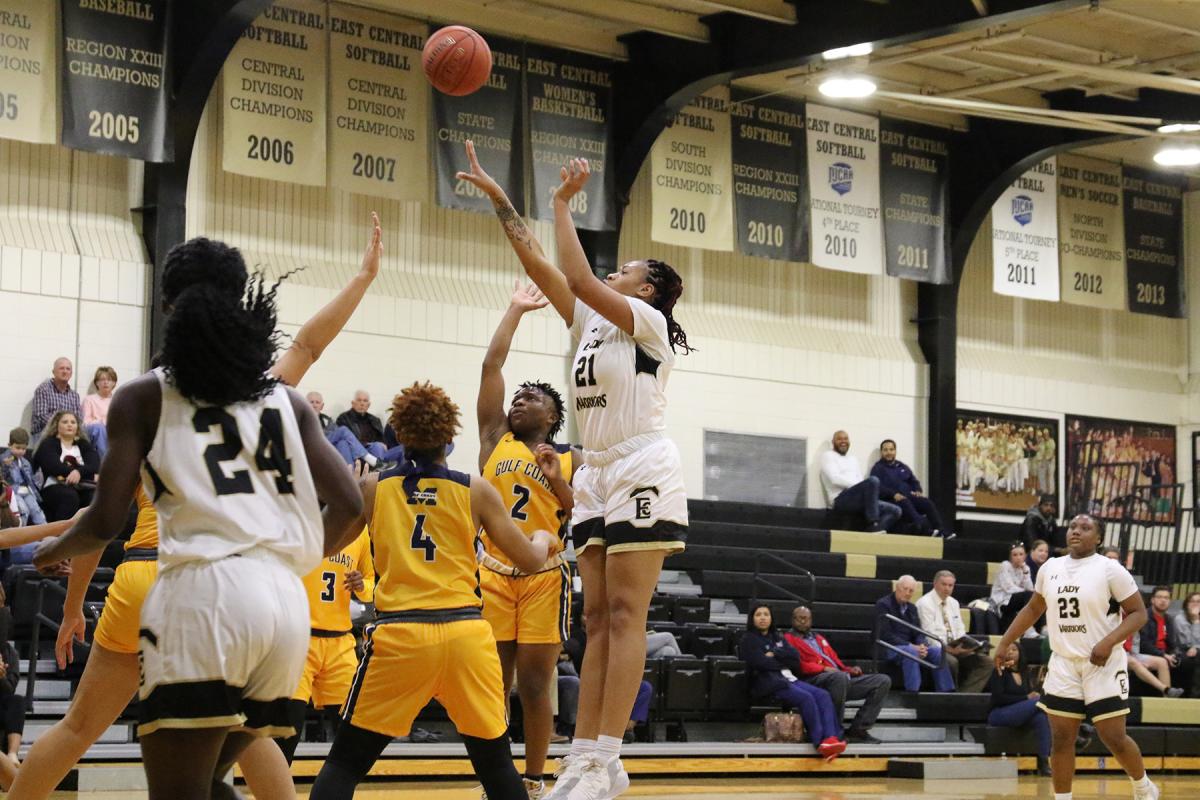 Freshman forward Asia Madison (Hazlehurst) shoots a jumper as the Lady Warriors drop a two-point decision to Gulf Coast. (EC Photo)