May 6, 2021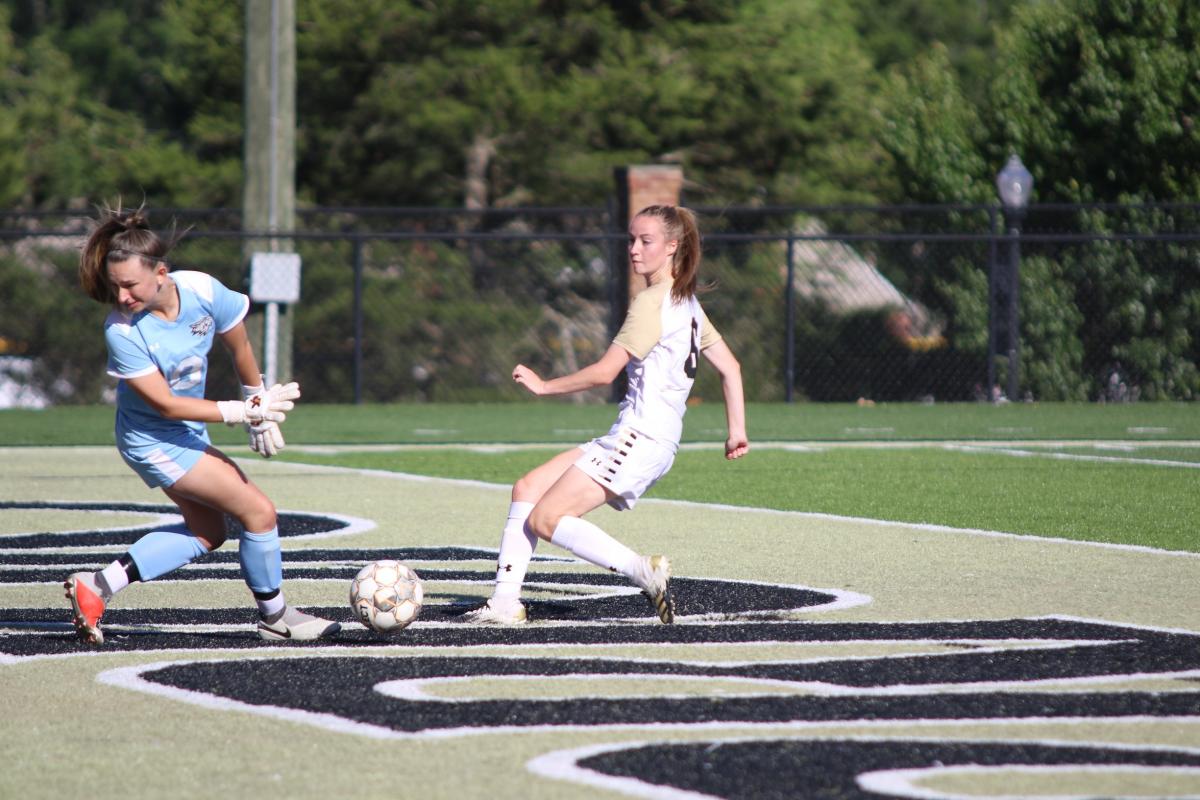 It was all ECCC on Thursday afternoon, May 6, as the Lady Warriors cruised to a 3-0 victory over the Co-Lin Lady Wolves. The win moves the Lady Warriors to 9-1-2 on the season and drops the Lady Wolves to 1-8. The Lady Warriors have confirmed their spot in the MACCC playoffs and are waiting for the seeding to shake out in the final week of the regular season. 
The Lady Warriors scored early and often in the first half as Madison Diers (Ellisville) connected with Abbie Rutledge(Sheffield, United Kingdom) for an early score. Ruttledge went on to score again just a few minutes later to grow the Lady Warrior lead to 2-0. ECCC hung on to possession and played on Co-Lin's side of the field for the majority of the remaining minutes, and got several more shots on goal, but none found the back of the net, making it 2-0 at the half. 
Just 10 minutes into the second half, Sasha Clare (Belfast, United Kingdom) put a great ball in the box, and Ameris Taylor (Ocean Springs) finished it off with a strong header. The score pushed the ECCC advantage to 3-0.
The Lady Warriors finished the contest with 20 shots, nine of which were on goal. Olivia Clark (Decatur) posted one save in the clean sheet victory. 
ECCC is on the road next Tuesday, May 11, as they travel to Ridgeland to take on the Holmes Lady Bulldogs in a nationally ranked, MACCC matchup. The contest has major postseason implications with the outcome of the MACCC North Division. The match is set for 10 a.m.