November 2, 2018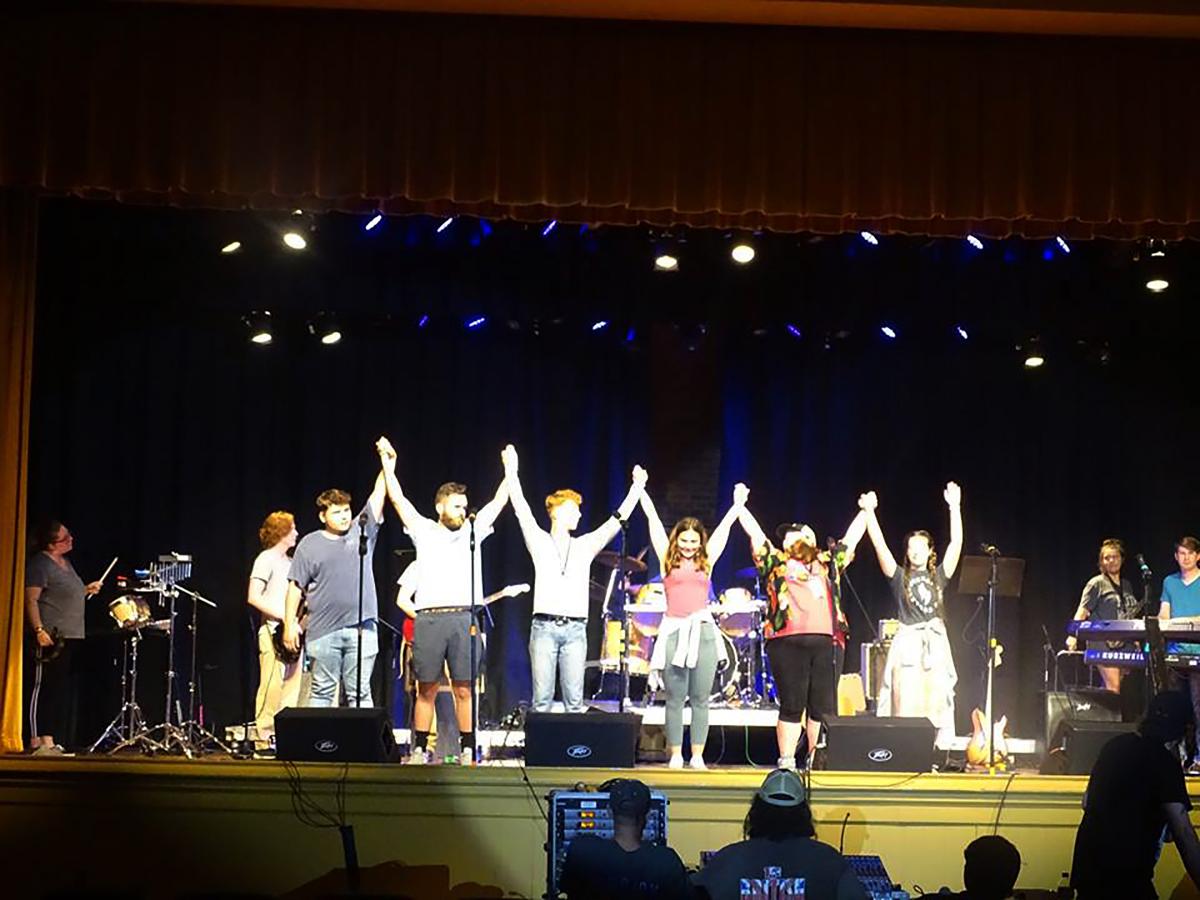 The East Central Community College Collegians rock and roll band will present its fall campus concert at 7 p.m. Monday, Nov. 12, in Huff Auditorium on the Decatur campus. Admission is free and the public is invited to attend.
The popular group will be performing hits by Stevie Ray Vaughn, Gloria Gaynor, Chris Jensen, 5SOS (Five Seconds Of Summer), Tracy Chapman, Adele and many more.
Collegian vocalists include Jake Horton and Bryce Callie Lott, both of Sebastopol; Logan Steptoe, Scott Central; Landon Weeks, Nanih Waiya; Jaiden Moore, Neshoba Central; and Katie Evans, Newton County.
Members of the horn section are Alexis Rover (rock flute) and Lauren Gilmer (alto sax), both of Newton County; Jonathan Collins (trombone), Scott Central; and Taylor Goss (bari/tenor sax), Morton.
The rhythm section includes Ellie Hall (auxiliary percussion), Mendenhall; Nicholas Hardy (bass), Leake Academy; Hunter Dickerson (lead guitar), Neshoba Central; Lance Sanders (drums), Winston Academy; and Matt Hancock (keyboards), Pine Grove Christian Academy.
Serving as technicians are Caleb Salley, Choctaw County; Kristen Wilcher and Jerry Davidson, both of Neshoba Central; Devin Sims, Mount Olive; Daniel Husain, Newton County; Kaylie Hoge, Pisgah; Jerome Odom, Scott Central; and Miriam Sanchez, Forest.
Chas Evans, chair of the Fine Arts Division, serves as director and plays guitar.