Oct. 30, 2023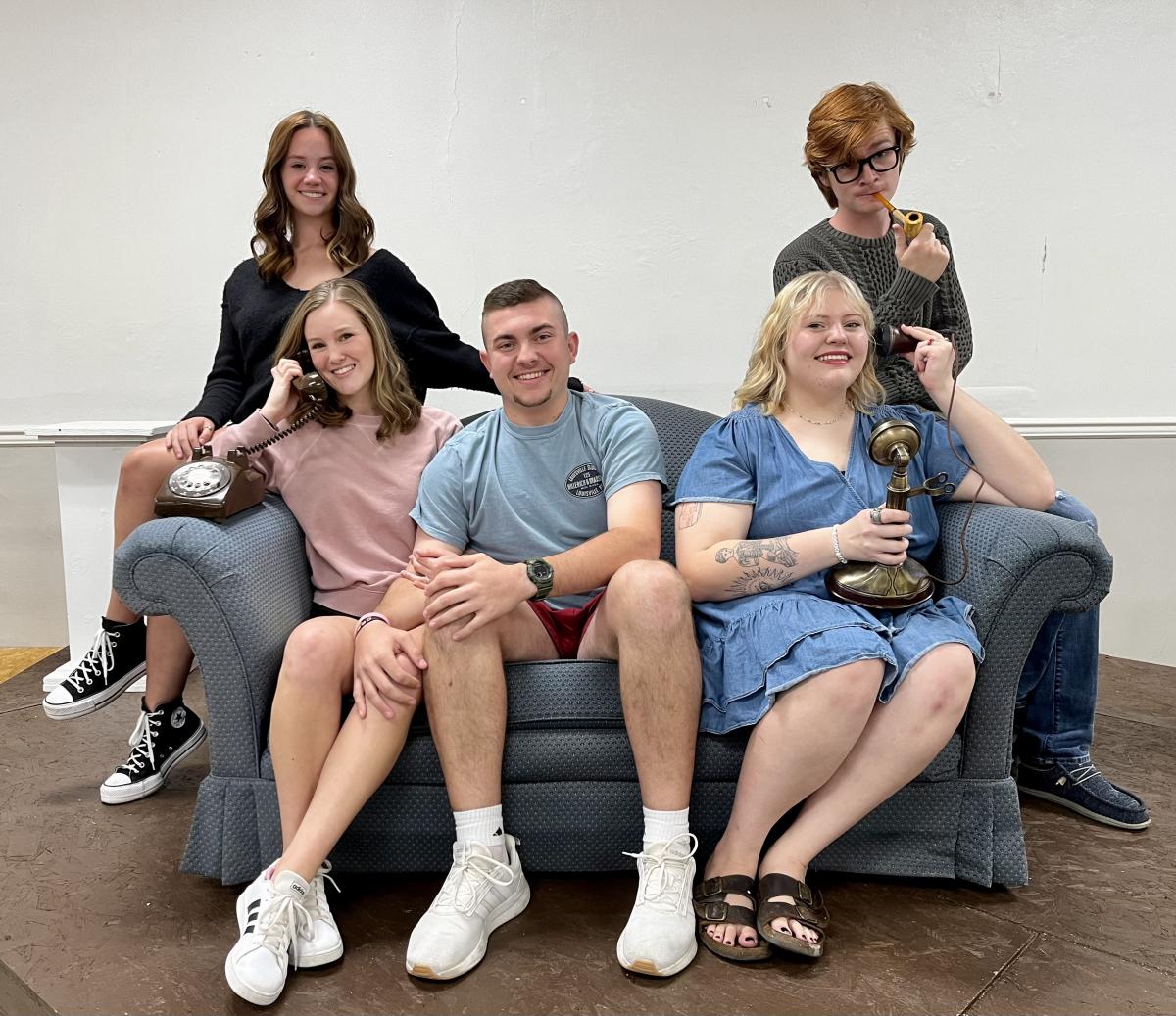 Some principal characters from the East Central Community College Dinner Theater production of  If A Man Answers include (front row, from left) Sydney Curren and Jennings Fulton, both of Louisville, and Aimee Herd of Flowood; and (back row, from left) Molly Catherine Cliburn of Union and Myles Bridges of Morton. 
After several years hiatus, the East Central Community College Fall Dinner Theater returns to the Decatur campus with the Encore Players presentation of the classic and hilarious stage play If A Man Answers.
Shows are scheduled for 7 p.m. Friday and Saturday, November 10-11. Tickets are $25 per person and can be reserved by calling 601-635-6424 or emailing ksanders@eccc.edu.
Director Gene Cliburn said, "The cast and crew invite our audience to travel back in time to the 1960s and join us at the Stardust Lounge, a Vegas nightclub, for an evening of dining, dancing, and dramady. It's more than just dinner and a show - it's an immersive experience!
Enjoy the ambiance and laugh at the hijinks that come when a French mother tries to help her struggling, newlywed daughter with the secret to a happy marriage: a dog training manual!
Cliburn said the cast has worked hard to perfect the "less than modern dialogue" and has learned a few skills including the use of a rotary dial phone, a pivotal prop in the production.