October 26, 2023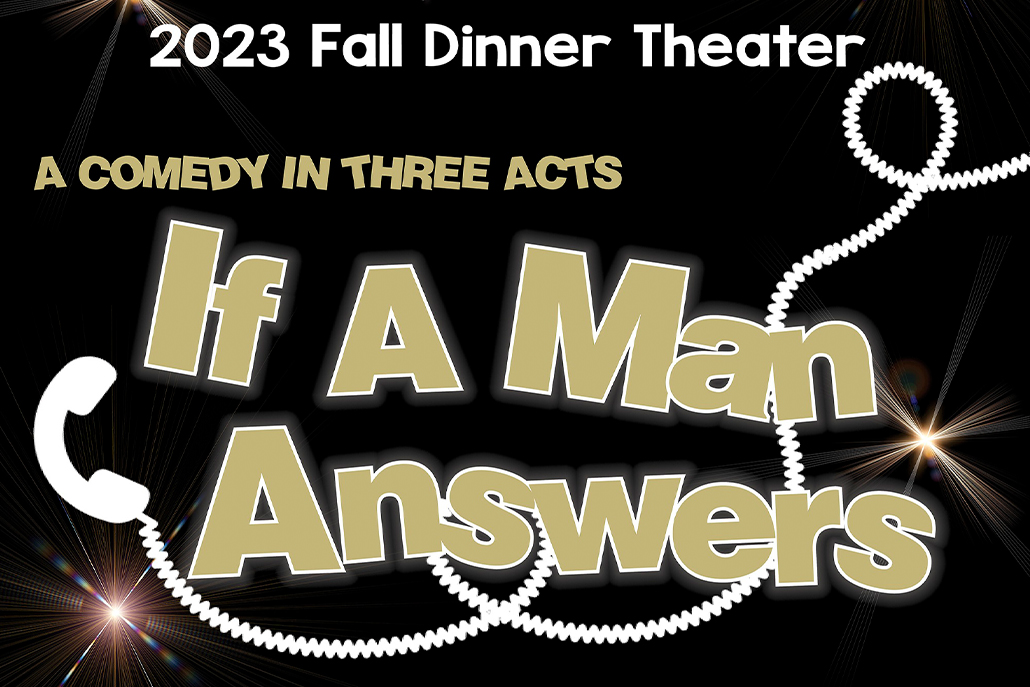 The East Central Community College Encore Players will present their annual fall dinner theater at 7 p.m. Friday and Saturday, November 10-11, in Mabry Memorial Cafeteria on the Decatur campus. This year's presentation, "If a Man Answers," a comedy in three acts by Winifred Wolfe, adapted for stage by David Rogers, and directed by Gene and Sherri Cliburn.  
During the performance, 14 actors will perform 18 scenes over three acts, while guests enjoy a meal featuring a salad with dressing, rotisserie baked chicken breast topped with spinach mushroom cream sauce, rice pilaf, roasted garden vegetables, and cheesecake drizzled with caramel and chocolate.  
Cast members include Myles Bridges of Morton, Aimee Herd of Florence, Sydney Curran of Louisville, Jennings Fulton of Louisville, Molly Catherine Cliburn of Union, Madison Haney of Little Rock, Lyss Williamson of Carthage, Isabella Wolverton of Union, McKinley Gregory of Decatur, Lauren Gwen Posey of Union, Grace Easley of Philadelphia, Brian Martinez of Forest, Hannah Dalton of Louisville, and Robert Swan, an unnamed cast member that will make a surprise appearance.  
Tickets are $25 and can be purchased by calling 601-635-6424 or by emailing
ksanders@eccc.edu
.