April 14, 2018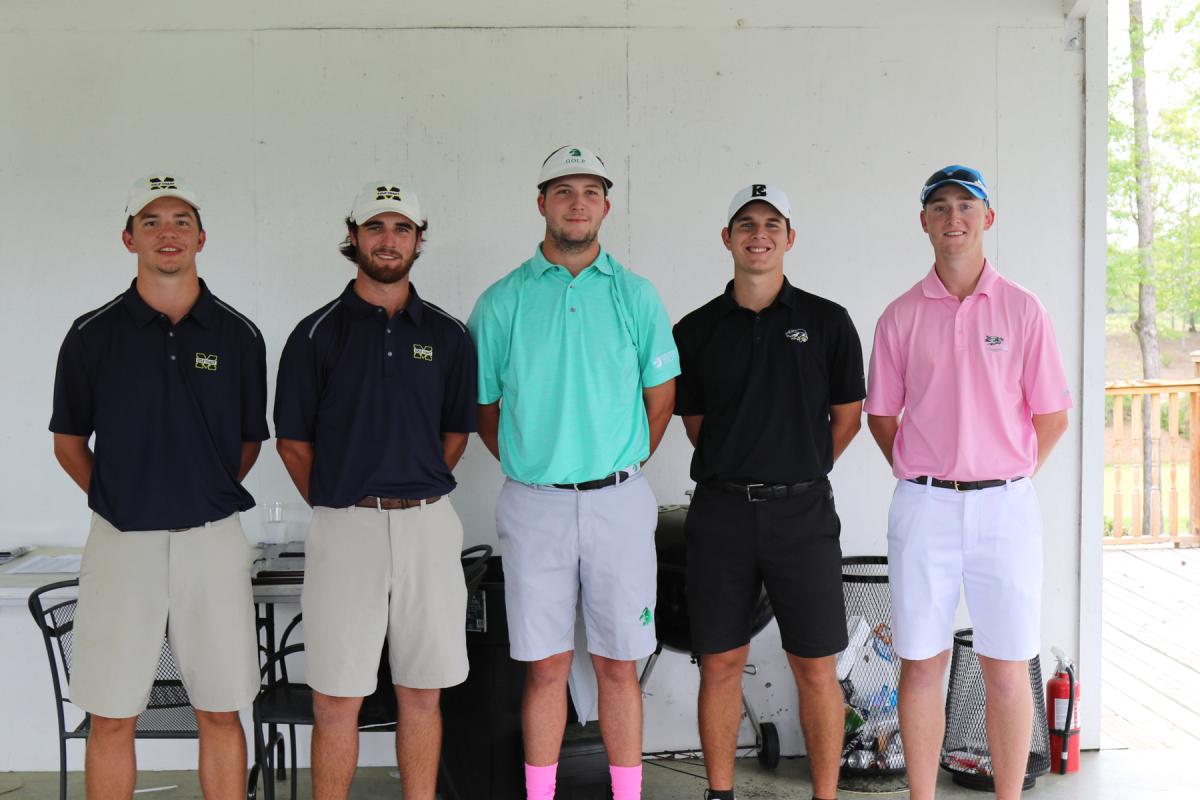 East Central golfer Bailey Threlkeld (second from right) earned MACJC Second Team All-State for his play this season. (EC Photo)
East Central Community College sophomore golfer David Barry of Laurel claimed eighth place as an individual to help lead the Warriors to a fourth-place finish at the Mississippi Association of Community and Junior Colleges Conference/State Tournament held April 12-13 at Dancing Rabbit Golf Club in Choctaw.
By virtue of its fourth-place finish, East Central qualified as a team to play in the National Junior College Athletic Association District D Championship April 28-29 at Lion Hills Golf Club in Columbus.
East Central was the host of the 36-hole MACJC Conference/State Tournament. The Warriors shot 620 as a team. Meridian Community College claimed the championship with a 577 team total.
At the conclusion of the tournament, East Central's Bailey Threlkeld out of Choctawatchee High School in Fort Walton Beach, Fla., was named Second Team All-State based on his play during the season.
Barry led the Warriors with a six-over par 150, while Threlkeld finished in a tie for 14th with an 11-over par 155. Other East Central golfers included freshman Nathan Davis of Newton County, who tied for 17th with a 12-over par 156; freshman Jacob Hamner from Vanderbilt Catholic High School in Houma, La., who tied for 23rd with a 15-over par 159; and freshman Jacob School of Madison Central, who finished tied for 28th with a 24-over par 168.