October 18, 2017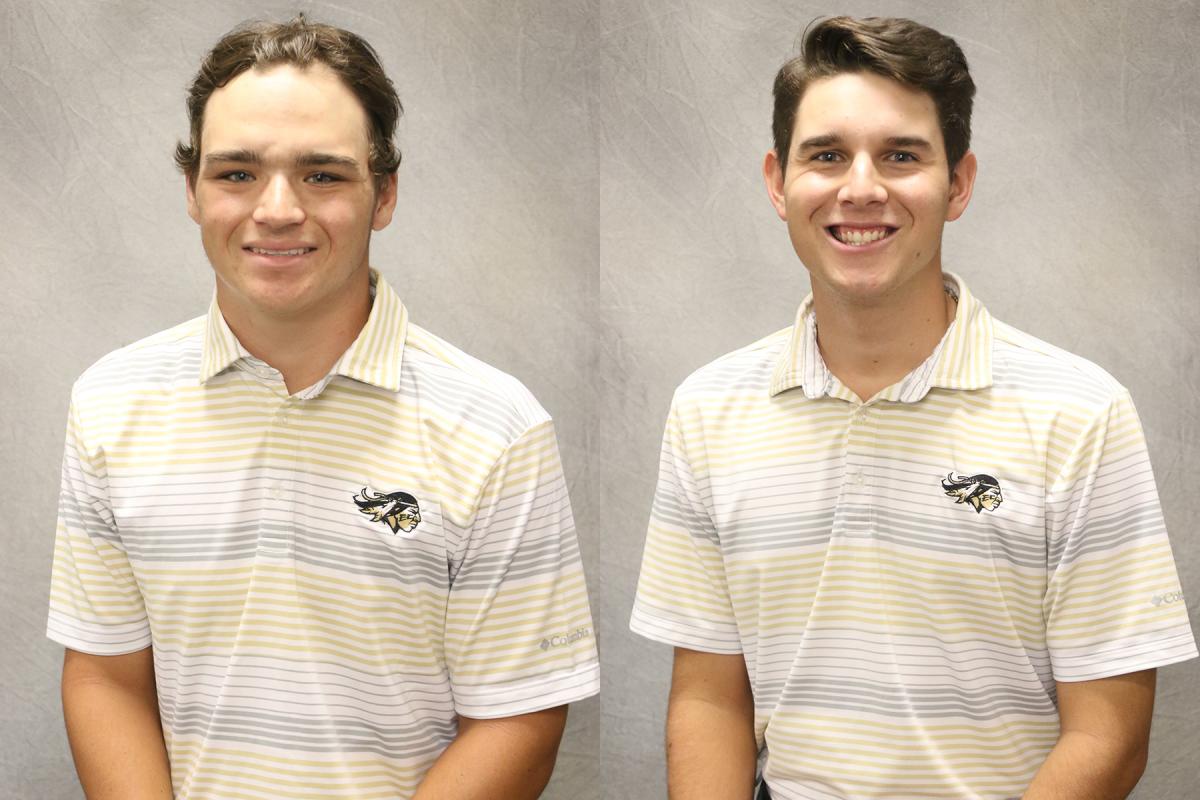 Jacob Hamner and Bailey Threlkeld
The East Central Community College golf team claimed second place and had two golfers earn All-Tournament honors at the Mississippi Gulf Coast Community College Fall Invitational held Oct. 16-17 at Grand Bear Golf Club in Saucier.
The tournament served as Event No. 3 in the Mississippi Association of Community and Junior Colleges 2017-18 season.
The Warrior golfers finished second behind tournament host Mississippi Gulf Coast with a score of 37-over par 613 over the two-day, 36-hole tournament.
In addition to finishing second among MACJC teams in the field, East Central also finished fifth among the 15 community/junior colleges competing and seventh overall among all 19 teams, which included two-year and four-year schools.
Freshman Jacob Hamner, who prepped at Vanderbilt Catholic in Houma, La., finished tied for third among MACJC golfers with a four-over par 148. Sophomore Bailey Threlkeld out of Choctawhatchee in Fort Walton Beach, Fla., finished tied for fifth with a six-over par 150. Hamner and Threlkeld earned MACJC All-Tournament Team honors.
Also scoring for East Central was sophomore David Barry out of West Laurel, who tied for 10th with a 155; Trenton Hundley of Choctaw Central, who tied for 16th with a 160; and freshmen Jacob School out of Madison Central and Nathan Davis of Newton County, who tied for 27th with scores of 169.
East Central will next compete at the National Junior College Athletic Association D-II National Preview Oct. 30-31 at Glen Lakes Golf Club in Foley, Ala.