March 26, 2018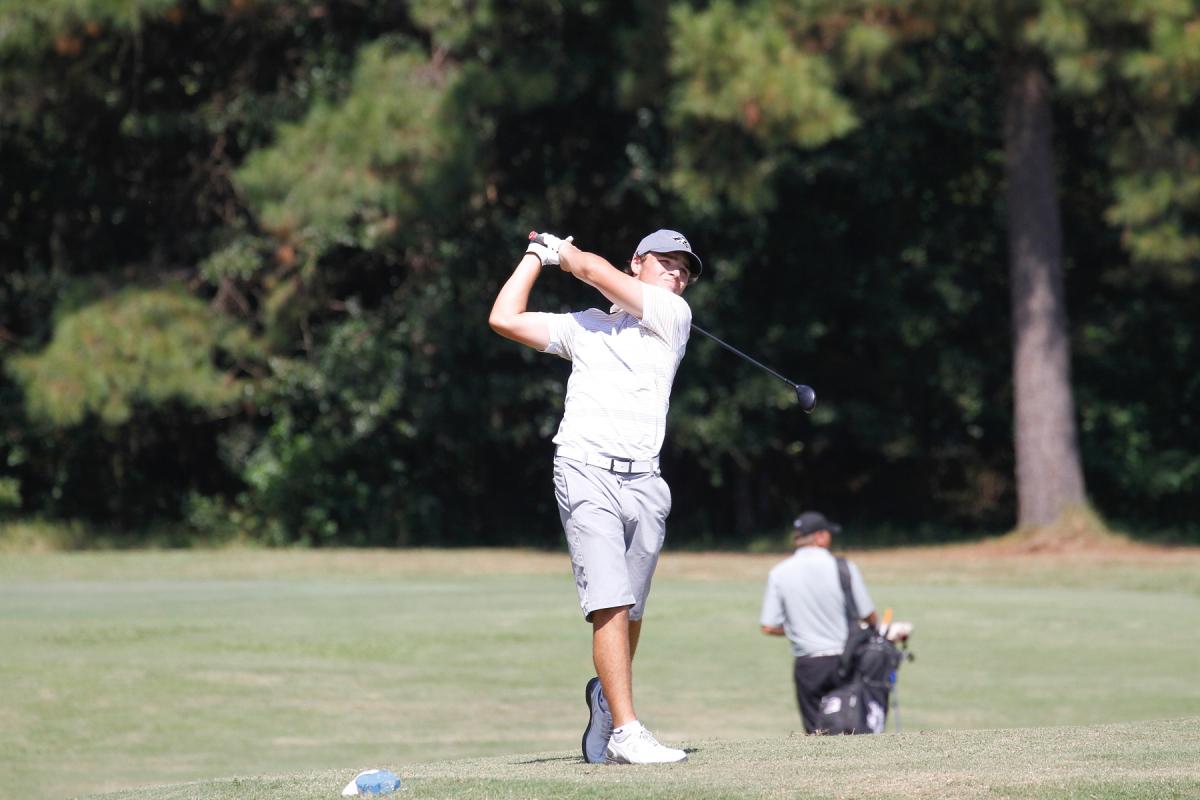 ECCC's Jacob Hamner led the Warriors at MACJC Event No. 5 with an eighth place finish. (EC Photo)
The East Central Community College Warrior golfers had their best team showing of the season with a second place finish at Mississippi Association of Community and Junior Colleges Event No. 5 held March 23-24 at Ackia Golf Club in Amory.
The two-day, 36-hole tournament was hosted by Itawamba Community College.
East Central's Jacob Hamner was the low scorer for the Warriors. The freshman from Vanderbilt Catholic High School in Houma, La., finished in eighth place with an 11-over par 155. Sophomore Bailey Threlkeld out of Choctawatchee High School in Fort Walton Beach, Fla., continued his strong spring play by finishing tied for 12th with a 12-over par 156. Other ECCC golfers included freshman Noah Nance of Hurley, who finished tied for 14th with a 15-over par 159; sophomore David Barry of West Jones, who finished tied for 17th with a 17-over par 161; and freshman Jacob School of Madison Central, who finished tied for 25th with a 27-over par 171. Freshman Nathan Davis of Newton County shot a 79 on the first day and then had to withdraw due to injury.
East Central shot a 631 as a team. Meridian Community College won the tournament.
East Central will host the MACJC Conference/State Tournament April 12-13 at Dancing Rabbit Golf Club in Choctaw.